Clean Energy Certificate's Broker for Mexican Market
SunTrade
Overview
After long study, in 2015, Alfredo decided to invest in a renewable energy business. At this time, Mexico had already set some goals and introduced new reforms regarding renewable energy to elevate the percentage of energy produced through cleaner methods to 5.8%. This meant that many companies would have to start producing cleaner energy or they could start getting fined by the government if they didn't comply. Knowing this, Alfredo realized that many companies would need to start changing their processes and realized he could seize this opportunity to make a change.
The main innovation with this business lays in the integration of the clean energy producers with the old fashioned fossil fuel users. Alfredo created a bridge that wasn't there before and now, that means that the transition from polluting energy producers to cleaner energy producers will be easier going forward.
Authors
Michell Azuara
Patricia Alvarez
Enrique Estrada
Alberto Sanchez
School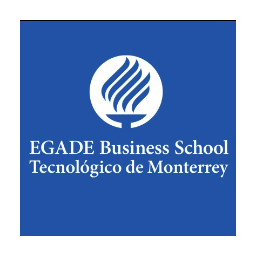 EGADE Business School Tecnologico de Monterrey
Professor
MARTIN H BREMER
Innovation
SunTrade acts as broker of Clean Energy Certificates for various other energy companies who don't know or are unwilling to directly engage in the marketplace. At the same time SunTrade also leverages its parent company's ability to generate these certificates.
Inspiration
With an engineering background and an ever growing interest in our environment and its conservation, Alfredo Rodriguez has always had an issue with how fast we could be damaging our environment through the use of polluting energies and fossil fuels but how slow it was for us to recover what was already damaged. Seeing this, Alfredo started to take more and more interest on new technologies and developments that would help us revert this issue.
It was his goal to help accelerate positive change to our society and rise the quality of life of people through the use of renewable and clean energy. His thoughts for the future are to make SunTrade a business that allows big companies accelerate the adoption of solar energy production and be able to fund new projects related to the protection of the environment.
Overall impact
The overall impact of Alfredo's initiative is to be able to support the goal to keep increasing the percentage amount of energy that is produced through clean energy. What it is being done is that he is giving a platform to businesses who are not able to fulfill the government regulations to keep operating and switch to a greener alternative as they are able to. This means that the impact he is having is affecting his customers and as well, he is able to save energy and produce Clean Energy Certificates which in turn, generates a business opportunity for many clean energy producers in the market.
For many years, the Federal Electricity Commission was the sole player who was able to supply electricity to the market. After the reform, there are some new players which are starting to add to this supply. The problem with this is that not even them are able to provide the 5.8% of the clean energy supply the government is requiring, so with the Clean Energy Certificates that Alfredo generates and commercializes, he is actively supporting to the cause of reaching this goal.
In the short term, the use of this process and newer technologies will accelerate the adoption of clean energy and reduce electricity costs for users in Mexico. In the long term it will significantly reduce polluting emissions and stimulate economic growth since the cost of electricity is a significant proportion of the total costs of many companies.
Business benefit
The business benefit in this case would be for both of the businesses, EnergonSolar and SunTrade because with the help of EnergonSolar and the solar panel fabrication they are able to sell clean energy, then with the help of SunTrade they are able to generate Clean Energy Certificates which are then also commercialized. Both businesses go hand by hand and they are able to provide a complete package for many users ranging from private households to companies needing to comply with federal regulations.
Currently, SunTrade has an installed capacity of 5 MW and they are expecting to reach 100 MW within the next 5 years. Each MW of installed capacity produces approximately 1,750 MWh of energy each year, equivalent to 1,750 Clean Energy Certificates. Through this Clean Energy Certificates, many businesses will have access to make investments to obtain considerably cheaper energy. This could trigger greater productivity and employment generation in the country.
Social and environmental benefit
According to the Electricity Industry Law, a Clean Energy Certificate is a certificate issued by the Energy Regulatory Commission that accredits 1 MWh of electric power produced through clean energies. As mentioned before, by 2019, at least 5.8% of the energy produced must be produced through clean energies. If a participant does not comply with that obligation, it has to acquire the equivalent of that energy in Clean Energy Certificates or incur in a penalty or sanction.
The Social Benefit linked to this business and innovation would be for companies that currently have the clean energy generation infrastructure will have an incentive to sell to SunTrade the Clean Energy Certificates. This will greatly support the environment, because in this way the current companies and new companies will have an incentive to develop or start with clean energy generation infrastructures, and the generation of non-renewable and polluting energies will be eradicated.
To date, 6.5 million Clean Energy Certificates have been generated, equivalent to 6.5 million MWh. Total electricity consumption in Mexico is approximately 290,000 GWh, which generates a demand of 14 million CELs each year. To generate this amount of Clean Energy Certificates, it would be necessary to install 8 GW of solar energy capacity (equivalent to more than 20 million solar panels). Thanks to this stimulus, this goal can be reached more quickly.
Interview
Alfredo Rodríguez Boughton, CEO
Keep this story going! Share below!
SunTrade
San Pedro Garza García, Nuevo León, MX
Business Website: http://suntrade.mx/
Year Founded: 2015
Number of Employees: 51 to 200
SunTrade is a business based in the northern region of Mexico, specifically focused in Monterrey, that specializes in the generation and commercialization of Clean Energy Certificates in the Mexican Wholesale Electrical Market. SunTrade's parent company Energon Solar has solar energy plants, this allows SunTrade to generate Clean Energy Certificates and sell them to qualified suppliers and qualified users.