Clean and Healthy Water for the Guelph Community
Water Central Ltd
Overview
The innovation that Water Central Ltd uses is the process of filtering, softening and producing alkaline water. This innovation yields many proven health benefits which helps address many of UN's Sustainable Development Goals. These goals include Good Health and Well Being, Clean Water and Sanitation, and Responsible Consumption and Production.
Author
Emily Hine
School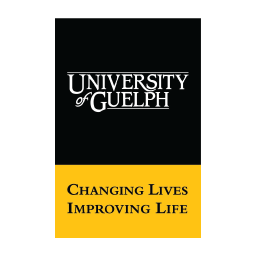 University of Guelph
Professor

Ruben Burga
Innovation
The innovation of Alkaline water, although not invented by Water Central directly, has improved lives of its customers in the Guelph community, and ultimately promotes many health benefits. To begin, Water Central focuses on providing the "best available health-promoting water" through its state-of-the-art filtration and purification systems, while limiting their company's overall environmental effects. Through these processes, Water Central is able to create Alkaline water which is known to restore the pH balance in the body which in turn reduces the body's overall acidity.
Water Central addresses three US Sustainable Development Goals. It addresses Goal 12 "Responsible Consumption and Production" by offering customers refillable jugs for their products. Water Central pursues Goal 3, Good Health and Well-Being, and Goal 6, Clean water and Sanitation, by offering customers more water that is less acidic and better for their long-term health.
Inspiration
Company leader, Mike Barton, describes various moments of inspiration through his work which ultimately makes the hard work of running a small business worth it. These moments of inspiration showed direct defiance to large corporate competitors, such as Nestle.
One of these inspiring moments came to fruition when Water Central obtained a large contract with an addiction centre in Guelph, which treated patients with various addictions over a 16-week period. As he delivered water at the beginning of the contract, Baron hand-delivered the Alkaline water to the facility where people would experience withdrawal symptoms. Barton described that "the high point was watching the people in the addiction centre going in with the shivers, the shakes, the tweaks, and over the 16-weeks watching them all become better."

Barton explained that during this time, all the patients could drink was the water that Water Central supplied, and through the time in the addiction centre, as Barton would deliver water into the facility on a weekly basis, he gradually watched the improvements in the patients and soon overcame their addictions.
Barton emotionally described that while patients' success came from their own hard work, "knowing something you supplied, that is all they can drink, was part of that too" was inspirational. This moment, being at the beginning of his career with Water Central, was a large point of inspiration, and ultimately helped Barton see the greater good of his work, not only reflecting profits for his business but also bettering those in the Guelph community.
Overall impact
Mike Barton describes the tap water in the Guelph area as "hard as a brick" and through his processes of filtration, softening, and making it alkaline and consequently less acidic, creates healthier water for the human body, balancing the acidity in the body. The acidity is caused not only by the natural state of the body but also by the foods eaten, since many processed foods are very acidic, causing elevated acidity in the body.
Barton explained that "cancer thrives in an acidic state but doesn't survive in an alkaline state--not all cancers but many of them." He continued, "We take the Reverse Osmosis water, put it through the alkalizing injectors, add calcium and magnesium, and raise the pH and we raise it to an 8.5." Barton explained that through this process of adjusting the pH level and adding nutrients it benefits the overall health of its customers, and he has seen direct feedback from customers regarding the impact of the water he supplies regarding their health benefits.
One instance that Mike Barton remembers fondly is a customer coming into his water store who went from stage 4 cancer to remission. Barton says, "I'm not saying it's the water but I'm saying it participated in it." The long-term effects of this innovation not only are prolonged life in cases of his customers with cancer but also, he claims the taste of the water is substantially better than that of tap water in Guelph.

These stories told by customers benefit the overall morale of the company but also strengthen the company's botom line.
Business benefit
The success of Water Central Ltd is primarily based on its competitive pricing and standout filtration processes. Through this, Water Central is able to expand product lines to benefit the Guelph community even more through offering supplements and mineral-enhanced waters. By increasing these product lines, it benefits the health and well-being of Water Centrals customers in Guelph and overall profit for the business.
Further, because the business has found success in filtering and processing water, they are able to sponsor various community initiatives such as donating water for a TD Bank tree planting event. Further, Barton describes that he sponsors various sports teams, and most notably, donated water for a whole season for a Guelph junior team. Barton explains that "You try to do what things that you can, but I have to keep in mind that I'm a small business." The financial constraints of being a small business creates limits to societal impacts the company can make for the community, although Mike Barton and his company Water Central try their best to contribute their resources to the Guelph community and increase their social impact, there still are limits to their giving but Water Central tries to maximize their impact.
Social and environmental benefit
The innovation that Water Central brings to the Guelph community not only benefits the society but also lessens the negative impacts on the environment. In the Guelph area, Mike Barton noted that Guelph tap water is extremely hard, with Guelph water in the east end having "360-400 parts per million of total dissolved solids." After filtration, Water Central brings that number down to 4.
Although tap water in Guelph is safe to drink, the water can affect and is known to cause various long-term health issues. Thus, by Water Central producing this water that is better for the health of the Guelph community, it betters overall society. Further through the various CSR initiatives that Water Central supports in the Guelph community, they strengthen their relations with the community and in turn strengthen and broaden their customer base. Water Central tries to lessen their impact on the environment through sustainable business practices and being aware of the negative impacts on soil and the environment. Seeing some of the harmful effects of competitors, Barton offers refillable jugs for customers instead of single-use plastics to reduce the company's impact on the environment.
Interviews
Mike Barton, Owner
Mike Barton, Owner
Keep this story going! Share below!
Water Central Ltd is committed to providing purified, alkalized water to customers in Guelph and the surrounding regions. Water Central Ltd is dedicated to preserving the water resources in Guelph by using sustainable practices to not only benefit the environment but also the customers as a whole.