Cities Made for Living
Voi Scooters
Overview
In the long run, Voi's innovation aims for cities free of pollution and noise, by enabling an emission-free alternative for urban transportation (Voi, 2019). They invest in continuous development of both their hardware and operations to be able to offer truly sustainable shared vehicles to the citizens of cities across the globe. What separates Voi from other micromobility players is their focus on close partnerships with cities and other private and public stakeholders (Soini, 2019).
Authors
Saara Viitanen
Emma Björn
Jutta Koskinen
Noora Mäkelä
School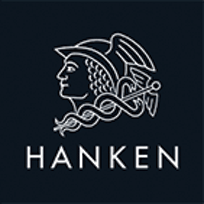 Hanken School of Economics
Professors
Anna Dziuba
Martin Fougere
Innovation
Voi technology was founded in 2018 in Stockholm by Fredrik Hjelm, Douglas Stark, Adam Jafer, and Filip Lindvall. It was built on a vision of livable and sustainable cities (Voi, 2019). Car-centric mobility has a negative impact on health and the quality of life in European Cities (Transport Environment, 2018). The transformation to pollution-free cities requires innovative solutions in the field of mobility (Van Mierlo, Maggetto and Lataire, 2006).
Voi provides lightweight electric vehicles to facilitate transportation within cities. The rentable electric scooters utilize the same batteries as electric car providers such as Tesla. These lithium-ion batteries have a significantly smaller impact on the environment than nickel or lead batteries do (Boyden et al, 2016). Furthermore, Vois' newest models have swappable batteries, meaning that the scooters no longer need to be transported by vans to be charged (Soini, 2019). The company is also transitioning to 100% fossil-free electricity across all their operations.
By offering alternatives to cars, e-scooters decrease the number of urban car trips in the long run. Encouraging intermodal mobility reduces air pollution and the CO2 impact of transport. This innovation also supports acts towards responsible consumption by enabling the use of shared resources and decreasing the need for cars. Voi's public-private collaboration with cities and public transport systems aims to co-create sustainable futures for cities. Albeit there are other operators offering shared electric vehicles, the collaborative focus is what makes Voi truly unique. According to Fredrik Hjelm, the company leaders are "fully convinced that micromobility solutions are only one piece of a larger puzzle and we need to work in close collaboration with the public and private sectors and civil society to foster sustainable urban development." (Voi, 2019).
Inspiration
One of the co-founders and the CEO Fredric Hjelm, got the idea of lightweight, electric vehicles while he was living in the highly congested and polluted city of Moscow. In fact, according to EEA (2017) 90% of European cities have air so polluted, it can be harmful for human health. Additionally, the World Health Organization argues that road traffic causes up to 70% of the pollution mix in cities world-wide, particularly down to diesel vehicles. These factors lead to the creation of Voi Technology, a company with a vision to truly make an impact on the overall transport systems in cities on a global scale.
Speaking on what inspires him to further drive growth in the Finnish market, our interviewee Mathias Soini (2019), Voi's Finnish Marketing Manager states the following: "Seeing Voi already be an important part of the cities we operate in is really inspiring, to think that in just 6 months we have actually changed how cities work". He continues on the topic of wanting to further improve their offering, by stating that a solution needs to be groundbreaking enough and incredibly convenient enough to sway the opinions of the masses. "We have more than 1 million rides already in Finland, so that shows that we are on the right path," he continued.
Overall impact
Voi's innovative solution has already had a drastic impact and the company plays an important role in aiding cities to reach their 2030 climate targets of decreasing emissions by 40% (European Comission, 2014). According to the company's sustainability statement, 25% of their users report that Voi replaces other high-emission transport methods, such as cars, taxis or ride-hails (Voi, 2019). Considering that there have already been 10 million completed trips on Voi's scooters, the positive impact on emission levels is undeniable. Furthermore, Voi set out to provide a solution that is not only sustainable, but also convenient and fun. They have evidently succeeded in this endeavour, as the company acquired over 3 million satisfied customers in a year, largely down to organic growth and referrals (Soini, 2019).
It is difficult to define the long-run impacts of such micromobility companies, as the oldest players in the industry, Bird and Lime, were also founded less than three years ago (Bird, 2019; Lime, 2019). There has been some discussion in the media over the negative impact these companies have on cities, as people feel that some cities are "cluttered" with scooters and some stating that the scooters are dangerous. However, due to Voi's close collaboration with other stakeholders, they are able to maintain within the cities' regulations on the number of scooters allowed. Voi also state that safety is one of their key priorities and they have launched global campaigns to tackle the issue, including a virtual safety school and events where they hand out hundreds of free helmets.
Business benefit
Despite its young age, Voi is already operating in 11 European countries, thus becoming the fastest-growing European micro-mobility provider. Within their first year, Voi hired over 500 people, enabling them to continuously improve and scale their innovation (Voi, 2019).
Since their launch, Voi's scooters have accumulated over 10 million paid rides and the business has achieved profitability in its home markets of Stockholm and Oslo (Kauppalehti, 2019). Voi has also introduced new innovations including e-bikes. In fact, the company won public tenders for shared city bikes in Stockholm and Nice. The Swedish deal is worth almost 38 million euros (Kauppalehti, 2019). Close cooperation with cities helps Voi to build a sustainable business. "Our mission is to work closely with cities and other stakeholders. We frequently have meetings with other companies and stakeholders, to make sure that we do this in a sustainable and safe matter" Soini mentions.
Electric scooters are becoming increasingly popular and Voi aims to enter more markets in the future. This is evident through the evolution of Voi's numbers. It took the company just 11 months to reach its first 5 million rides and only 3 months more to reach 10 million in total. Additionally, Voi spent the whole summer in the top 5 most downloaded free apps list in the Finnish App Store (Appstore, 2019).
Voi is constantly improving their innovation, with particular focus on the lifespan of their scooters. Improved maintenance and repairs, fleet and user behavior have already increased the scooter lifespan by over 400% to date. In addition to operational excellence, new features on the scooters, such as the aforementioned swappable batteries and more durable hardware also increase their lifespan and, consequently, the company's profitability.
Social and environmental benefit
Goal 11 - Sustainable cities and communities
Transportation is a major contributor to carbon emissions worldwide (Green, Baker and Plotkin, 2010). Voi encourages sustainable urban development by providing access to alternative transportation methods in communities. Voi aims to transform the car-centric mindset towards a convenient, efficient and eco-friendly lifestyle, in collaboration with the cities.
Goal 12 - Responsible consumption and production
Voi aims to change the communities from private ownership to a sharing economy, when it comes to transportation. Furthermore, Voi is extending the lifespan of said shared e-scooters by repairing them and reusing the components. If a component cannot be reused responsibly, it's recycled. Sustainability is taken into account throughout the value chain (Voi, 2019).
Goal 4 - Quality education
Although quality education isn't necessarily tied to Voi's core operations, it is an SDG worth mentioning. As with any new innovation, particularly in the field of transport, educating users on safe use is imperative. Here, Voi has taken a leading role within the industry. In the Autumn of 2019, Voi introduced Ride Like Voila, which is the first digital e-scooter traffic school. It was created in collaboration with the NTF, the National Society for Road Safety in Sweden and certified by VIAS, the European Institute for Road Safety. Through incentivisation with free rides, 2,000,000 people visited the site during the first week (Soini, 2019).
Goal 17 - Partnerships to achieve the Goals
Voi believes that their micro-mobility solutions are only one piece of a larger puzzle and they have many ongoing collaborations with both the private and public sector. The company has public transport collaborations in 4 countries and letters of intent signed in over 15 cities. The collaboration reaches over cities, public transport, private mobility actors, logistic companies and communities, enabling sustainable solutions that take into account all citizens (Voi, 2019).
Interview
mathias soini, Marketing Manager
Keep this story going! Share below!
Voi Scooters
Stockholm, Worldwide
Business Website: Voi Scooters
Year Founded: 2018
Number of Employees: 501 to 1000
Voi technology is a Swedish micromobility company founded in the summer of 2018. Despite its young age, the company has already expanded vastly, as they now operate in 11 countries across Europe. Voi is best known for their red electric scooters, which can be rented through their internally developed mobile application. However, they have also created other e-vehicles, including bikes and cargo bikes (Voi, 2019).