Cimento: A Factory of Spectacular Moments and Spaces
Cimento Inmuebles Comerciales
Overview
Cimento's innovation in the shopping center industry in Colombia has been to build greener malls that are also more inclusive. This has been achieved by applying state of the art technologies that reduce their carbon footprint by optimizing their electricity, water, and air usage. They also seek to make society more inclusive through education and by creating more opportunities for women in their malls.
Authors
Camilo Escallon
Gabriel Torres
Maria Gabriela Velasquez
School
Colegio de Estudios Superiores de Administración
Professor
adela velez
Innovation
Cimento´s footprint in terms of innovation is based on sustainable construction processes. For Cimento, innovation is the result of having human creativity present in day to day operations as the company attempts to do things better. Within the organization, innovation is present at all levels, from the janitorial services all the way up to upper management. This demonstrates just how important and integrated it is in the company. In every one of Cimento's projects, such as their shopping malls, they have innovation committees for each area to maintain a steady flow of ideas to make their malls as sustainable and eco-friendly as possible. In one of these committees, for example, Cimento decided to implement a rainwater collection system that it would treat and then use for a variety of uses in the mall. Cimento's mission statement "we are a factory of spectacular moments and spaces'' falls perfectly in line with their obsession for innovation as through innovation they create these spaces and therefore moments for their guests. One example of this is how Cimento always tries to innovate when they hold events such as Christmas by having a skating rink installed during the festivities in a country where winter does not exist. Cimento was born from the question: "How can we make a mall different so that we become our guest's number one choice?". This is how they ended up making their malls as sustainable as possible by working with environmental consultants to figure out how to get LEED certifications through technological innovations in the construction process, the materials used, the management of waste, among others. One clear example of this is that all of Cimento's projects use eolic turbines that move the air in the malls without the use of electricity, thus reducing their carbon footprint. The company has also planted more than 5,000 trees of native origin (non-invasive origin) between Bogota and Medellin near Chia and in the Aburra Valley. Through innovation, Cimento seeks to reduce its carbon footprint as much as possible as well as helping society with education, the inclusion of head-of-family mothers, and the welfare of employees' families.
Innovation at Cimento is found in the ways it implements sustainable practices to its projects. For example, through its sustainability strategy, the company developed a project that aimed to build social capital and trust-based relationships. The main challenge of this endeavor was creating a strategy with which the value proposition could be communicated in the construction of unforgettable moments for the guests and other parties involved in the company. By using this initiative, they began to evaluate factors such as referential and global tendencies of consumers and the industry as a whole, exploratory research in the field, interviews, and surveys in both malls (Fontanar and Arkadia). These factors were evaluated to find out what their clients and collaborators wanted the company to do. What Cimento discovered was that environmental sustainability was not a priority for guests when choosing what shopping mall they'd visit. This is when the organization opted to form a bond between their sustainable practices and the communities to make them have value in the eyes of the people. Once this process ended, Cimento decided to restructure its sustainability strategy towards social issues while also maintaining its previous emphasis on the environment. Cimento's new strategy was defined as the actions they would take that would add value to society, that improved the quality of life of their employees and the communities that allowed for the growth of the company as well, thus creating a long term relationship. To become the bar all other companies are measured against in terms of sustainable development, Cimento sought to promote their positive social and environmental impacts through programs and initiatives related to socio-economic inclusion, the empowerment and social development of their employees and their families, as well as commercial partners and surrounding communities.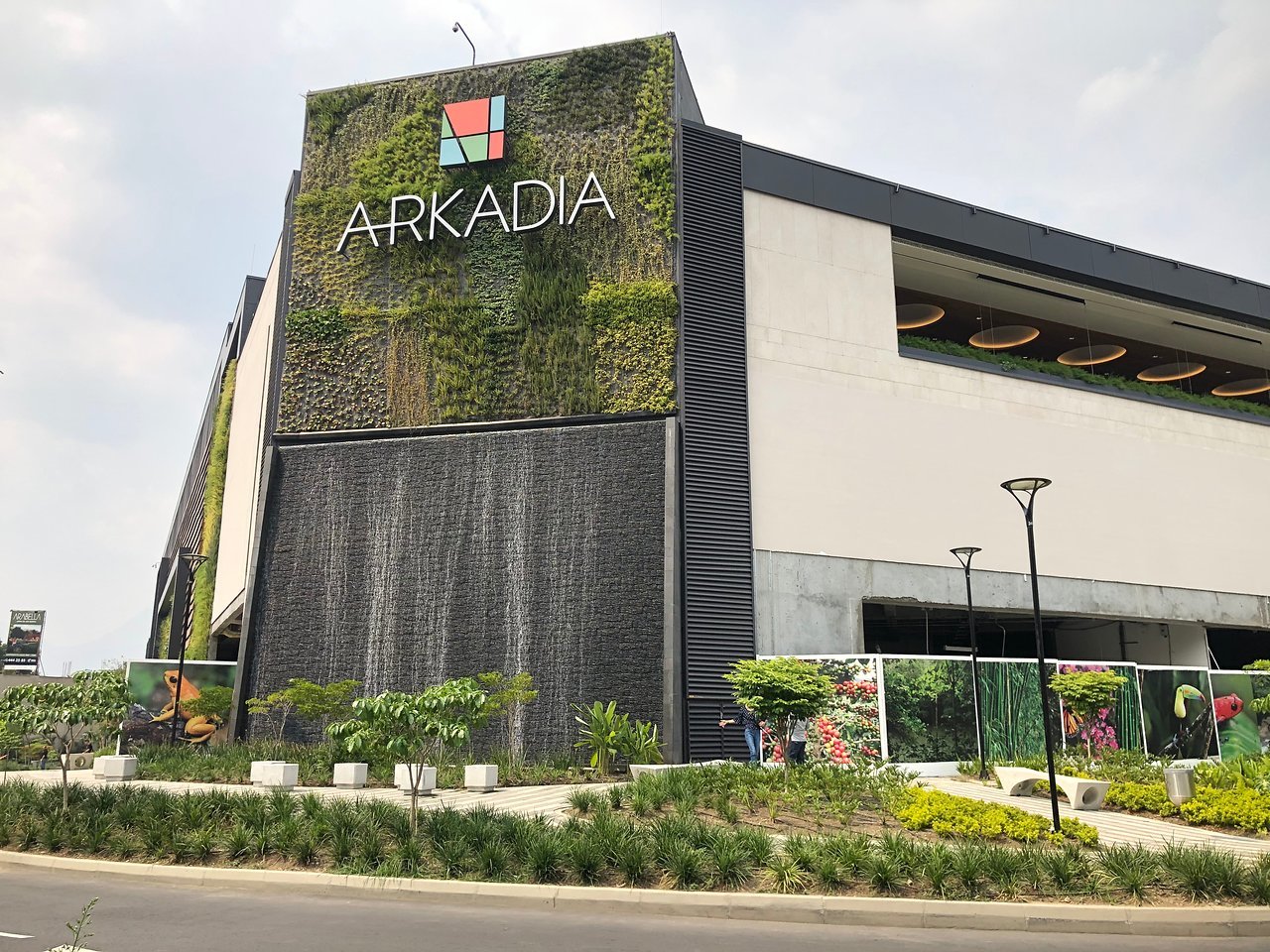 Inspiration
Cimento's inspiration was born with the idea of ​​wanting to be superior to other companies in this sector and therefore leave a positive impact on the communities. This is accurately reflected through the company's work environment since the philosophy of this company focuses on all the people of Cimento being listened to and the ideas that are proposed and that can be implemented are taken into consideration. Cimento has taken several steps related to its sustainable approach because, in the construction sector, significant pollution is considered a relatively common side effect. However, the company has focused on sourcing the best materials, reducing energy use, reusing water, and implementing better waste and garbage management techniques. In addition, the inspiration for the company grows in being able to help the communities, since it has its own non-profit organizations to train people, help entrepreneurs, and help single mothers who are financially responsible for their children. For the company it is of the utmost importance to be able to help small companies to start and grow, generating employment and well-being in society.
Cimento provides spaces for family recreation because for them the shopping centers are not only for commercial purposes but rather spaces for people to enjoy as a family, as well as a great place for the generation of new jobs. It is important to note that in fact, this approach to sustainability generates a great economic cost for the company. It can be calculated that from 250,000 to 30,000 million pesos have to be invested to achieve this. However, Cimento regards this investment as a form of retribution to the environment for everything it does for society. Cimento seeks profitable initiatives such as the collection of rainwater and delivers all recyclable plastic and carbon materials to a company that takes them in exchange for garbage bags that can later be used.
Overall impact
It is often thought that the commercial development and urbanization industry usually goes hand in hand with a having harmful impact on the environment, but this is not necessarily true. Cimento is a Colombian company, specializes in transforming lives and communities through the development and operation of commercial and mixed-use projects creating spectacular moments and spaces, leaving a positive footprint in society. The company is inspired to create unforgettable moments, develop surprising spaces, and generate sustainable and environmentally friendly environments. Cimento is characterized by its humanity because of its solidarity with the needs and interests of people, the fact that it seeks to generate a positive impact on communities and understand that behind any relationship there is a human being. Cimento acts with transparency and excellence and seeks the best for all parties. For the company, building social capital and relationships of trust is a priority, and therefore Cimento constantly strives to be a reference for environment-related aspects and promotes environmental initiatives through social tactics, linking people and generating value for them. The firm has ventured into the development of projects such as the Fontanar Shopping Center in Chía, which are an example of responsible and sustainable practices not only for their waste management and savings in terms of light, water, and air but also for the positive impacts that it has on its stakeholders.
Business benefit
By giving employees the opportunity to improve themselves through the Universidad Cimento initiative, the company has created a fantastic organizational climate that improves their quality of life as well as that of their families. This was proven by an organizational climate survey where employees rated the company as having excellent working conditions and the highest levels of motivation and productivity.
Cimento has also stated that their green initiatives such as the rainwater recollection system, the automatic dimerizing lights, and the non-electricity dependent air circulation systems do not just help the environment, but that they also reduce operating costs. Although Cimento was not willing to release the exact amount they were saving, they did state that they were significant and an advantage over their competition.

Social and environmental benefit
At Cimento, both social and environmental results are given the same level of importance as the economic ones. This is why they always seek to minimize the negative impacts on the communities as well as the environment in each of their projects through their conservation and retribution initiatives as well as meticulous planning.
One of their first and most successful projects, the Fontanar mall in Chia is a clear example of what Cimento represents in the industry. This mall has earned the LEED Gold certification that certifies that it operates sustainably by optimizing its energy, air, and water usage. One example of this is the fact that 96% of their lighting is done with LED lights and is dimerized automatically depending on the sunlight different areas are getting. Additionally, the plastic they recycle is then transformed into the plastic bags they use to collect trash, saving approximately 1,790 kilograms of plastic a year. They also collect and treat rainwater which they then use to irrigate their gardens as well as for use in the bathrooms. By doing this Fontanar saved 23,472 cubic meters of water in 2019 alone. The mall also reduces its need for air conditioning by having eolic turbines that help move the air around without the use of electricity. Aside from these examples, there are more than 6 sustainability projects which include the composting of organic waste and a pedagogical vegetable garden.
Cimento is in the process of achieving 5 main goals related to sustainability: the mitigation of possible negative impacts of the companies operations, the contribution to the development of human capital to set a positive example in society, building trusting relationships with their interest groups, strengthening the positioning of environmental projects, and generating aggregate value in the company for its responsible practices and sustainable development.
The organization understands the importance of education, which is why it works to educate through their Huerta Cimento (pedagogical vegetable gardens), Universidad Cimento, and their volunteering programs. By educating their communities, they aim to have a positive impact that will generate value in people that will not wear away over time.
To fulfill its main sustainability goals, Cimento strives to strengthen its community so that these strengths may become catalysts for economic and social development. This is why they have initiatives like Mujeres Emprendedoras (female entrepreneurs), Krea Colombia, as well as volunteer programs that promote entrepreneurship as a key tool for economic reactivation to create food, monetary, and mental security. All of these will result in an increase in people's confidence and also improving their communities. This collaborative economic model aims to strengthen la construction of social capital and trust-based relationships.
In line with the aforementioned objectives, Cimento seeks to enhance and position their environmental initiatives through actions that involve people, mitigate negative impacts on the environment and communities, and that connects society and the environment so that more people are aware of the impacts of their own actions on the environment. This is done through the Huerta Cimento and Sembratón (plant-a-thon) initiatives as well as all of the practices that have given their projects LEED Gold certifications. The company seeks recognition for its good practices to add value for their interest groups and so that others may follow them in the future.
Interview
Gabriel Escallon, CEO
Keep this story going! Share below!
Cimento Inmuebles Comerciales
Bogota, Bogota, CO
Business Website: https://www.cimento.com
Year Founded: 2011
Number of Employees: 501 to 1000
Cimento Inmuebles Comerciales is a proud Colombian firm that specializes in transforming lives and communities through the development and operation of commercial and mixed-use projects, by creating spectacular moments and spaces. The company is known for its socio-environmental initiatives that aim to make the construction industry greener and more inclusive.