Chocolate Dream
Chocolate Dream
Overview
CasaLuker is a company dedicated mainly to the production and transformation of coffee and chocolate in different presentations. However, the founding family has always felt that they have a commitment to the community and that they must give back to those who have helped them grow. That is why, in addition to the Luker Foundation, "The Chocolate Dream" was created through which it seeks to transform the value chain from its origin, constituting sustainable well-being in the communities in which they have intervened through cocoa plantations. fine aroma. They focus on three main components: improved income, strengthened social fabric, and balance with the environment. At this time they have 16 projects divided into education, entrepreneurship, small producers, social innovation, cocoa forests and art, culture and sports.
Authors
Maria Mosquera
Paloma Restrepo
Gabriela Sardi
School
Colegio de Estudios Superiores de Administración
Professor
adela velez
Innovation
This process has a community innovation, from the communities. Manizales Mas had already implemented it but with urban communities. This is innovative because it is a process developed with rural communities that have different conditions because the rural community has much fewer opportunities and has a greater gap in terms of gender equity. In rural areas, there are gaps, not only in education but also in gender equity. On the other hand, in urban areas, there is already more awareness of women's work. Investigating a little, they realized that there were barriers, rather than ideological, it was resources. For this reason, they have taken experiences, videos, and even some women from Manizales to Necoclí, as an example for the Necocli community. In this way, rural areas will be able to realize that through these processes of small innovations, by removing those psychological barriers, they can develop prosperous businesses.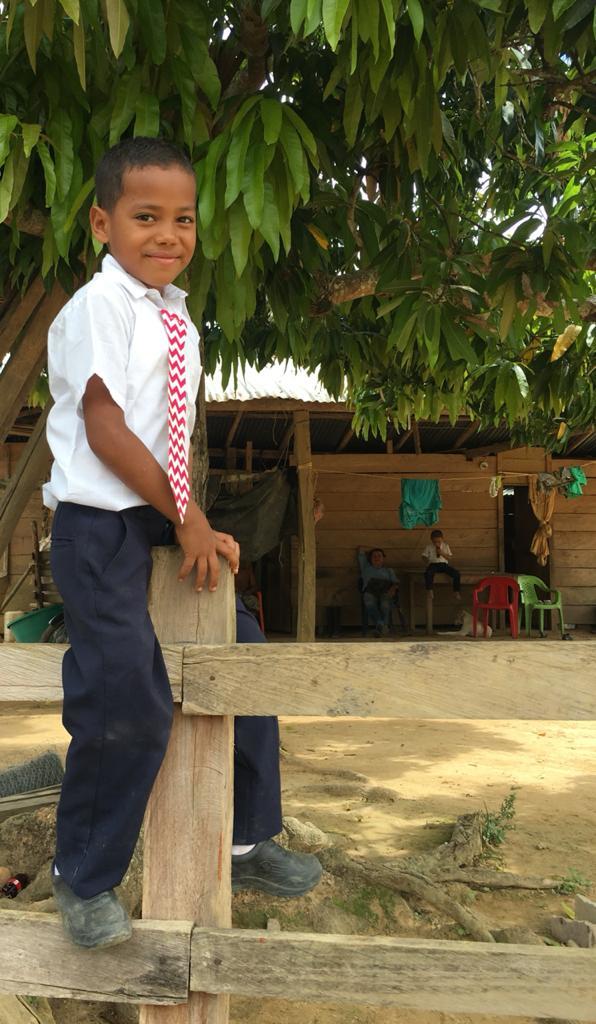 Inspiration
The project is in the Necocli area. 11 years ago it was decided to grow a business crop that has 517 hectares in the region. At the beginning of the cultivation, they entered planting cocoa but also saw that the population that was close to the cultivation did not have the conditions or educational opportunities. When they started with the productive activity, they began to identify how through a co-creation process they could bring opportunities to the community. Hence, the idea for the "Sueños" project arose.
Overall impact
The project "Emprendiendo Sueños" mainly targets SDG number 8: Economic Growth and Development and also aims at SDG number 5: Gender Equity. They seek that they can have economic development, not only from cocoa but also through the different economic activities that can be developed in the community, ensuring that women and young people can have decent income and job opportunities, through entrepreneurship that are developed by themselves. They do not exclude men, because according to SDG 5, it is important that there is such inclusion or gender equity, without excluding. In other words, it is open to everyone participating but they focus more than anything on women being able to have that labor inclusion.
Business benefit
At an economic and community level, the impact has been significant, due to the creation of businesses in the communities themselves. Initially, community entrepreneurs do not measure their growth financially, but they have already started to measure it. Sales of more than 40 million pesos for a rural family was unimaginable. Additionally, they have had social benefits such as, for example, having the opportunity to go out for a walk as a family, they have been able to see that there is a greater border. As a company, for CasaLuker it has had a benefit as well. Well, Luker has already found that there is a community that is more willing to exercise and participate in economic activities; they want to start working and begin to integrate economically into society. Luker has achieved that the people who work on the farm are more committed to their community, with work and socially responsible with the company, since they take into account that Luker is leading them in economic development, and leading to being able to work all in the family in different activities.
Social and environmental benefit
This project not only seeks to impact a specific community but also as many people as possible, which is why the "Emprender Para el Futuro" project is about to be launched. All learning will be transferred to Tumaco. The launch, in fact, was this week, and due to the difficulties of the strike it has not been possible. However, it will be done in the first weeks of June. In order to make this replica, what they do is show the Tumaco community through videos a community (Necocli) that did not have access to resources or opportunities, and that nevertheless, managed to create and get ahead hand in hand with Luker's allies, the Luker foundation, Manizales more and a client. For this reason, it is a fully replicable process.
It should be noted that for these projects to have a greater impact, it is very important to replicate it in other places so that more people can be beneficiaries. On the other hand, strategic allies must be taken into account, such as EAFIT, which has actively participated in the development of networks at the national level to open new markets through electronic sales and grow economically. Additionally, there is a community within the clients, since several have been entrepreneurs and seek to participate in the construction of small businesses with high scalability.
Interview
Julia Ocampo, Emprendiendo Sueños
Keep this story going! Share below!
Chocolate Dream
Necocli, Antioquia, CO
Business Website: https://@thechocolatedream
Year Founded: 2018
Number of Employees: 11 to 50
Luker Chocolate's collaborative plan seeks to transform the chocolate value chain from its origin, building sustainable well-being in the communities of its strategic areas.