Children Today, Decision-Makers Tomorrow
Fun Academy
Overview
Being the combination of best world practices and the latest advances in the educational sphere, the Fun Learning approach enables educators to create a friendly and inspiring environment in classrooms, allowing children to explore the world with sincere curiosity and fun. The approach is aimed at the development of soft skills and core strengths necessary for the future, as well as the passion for studying starting from an early age. Through this innovation, Fun Academy makes a contribution to the future generations' well-being and equality by providing accessible quality education worldwide.
Authors
Barbora Stuchlá
Marlies Nittmann
Heikki Paatela
Anastasiia Strokova
School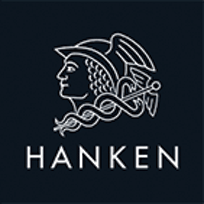 Hanken School of Economics
Professors
Martin Fougere
Anna Dziuba
Innovation
Fun Learning's innovative approach is currently segmented into four products. The first one is Fun Academy Kindergarten – a complex package consisting of a teacher's manual with 1440 universal, thematic and play-based lessons, and a holistic teacher's training for supporting a productive and positive learning process. The second – Professional Development – supports pedagogical activity by means of online and offline trainings in line with the Fun Learning philosophy. This kind of investment into professional growth allows for learning as well as teaching to be fun and motivating. The next product is a collection of additional innovative resources including educational videos, games, printable worksheets, etc. These materials suit various pedagogical needs – whether it is an individual or group work, pre-kindergarten or pre-school level, Mathematics or Art lesson. Finally, the most elaborated product is the "Future Explorers" program that acquaints children with immense professional opportunities and helps to develop talents and skills according to future working needs and aspirations.
Moreover, it is necessary to stress that the founders of Fun Academy put a special emphasis on the international character of the innovation and the possibility to apply this approach universally. It means that Fun Academy's products can be adapted to any curriculum, study pace and local culture feature, whilst remaining the effective and meaningful educational solution that it is.
Inspiration
The educational background of leaders plays a key role in their approach to life, the ideas they have and the projects they create. Coming from a country like Finland, Peter Vesterbacka profited from the country's exceptional educational system. During our interview he quickly summed up the Finnish educational system with the words: "short school days, not a lot of homework with excellent results". This significantly differs with the majority of educational systems around the globe and sparked his interest in sharing this learning approach with the world.
Having a background in the gaming industry, Vesterbacka is convinced that having fun is crucial in everyday life. "So there's no reason why learning should be any different!" He mentions that when families move to Finland, often they are concerned that their children are not learning in Kindergarten. In his opinion, people forget that children actually learn through play and grow through trial and error. Having his children going through the education system in Finland, led Vesterbacka to caring even more about the situation of other kids and the quality of education they receive - hence leading to the founding of Fun Academy.
Overall impact
Learning can and should be fun for everyone. As the co-founder Peter Vesterbacka described it in our interview, the main goal of Fun Academy is to get all three to six-year-old children on the planet to have fun while learning. To date Fun Academy is present in eight countries on four continents. He identified the opening of the first two kindergartens of Fun Academy in Beijing in September 2018 as the most important moment, because they now act as role models and benchmarks for others in early childhood education in a large and important market.
In addition to their own kindergartens, they work through partnerships. For example, in Tunisia, they partnered with the Tunisian Ministry of Women, Family and Childhood to improve the capacities of early childhood institutions. In the partnership Fun Academy will provide professional development, training and support to early childhood educators and executives, adapt learning materials and tools to Tunisian context, and support research on early education.
Studies show that learning through play and exploration is more effective, and importantly fuels a passion to learn. The children of today are the leaders of the future. As the company states: "the return on investment [to early childhood education] is undeniable from both the perspective of the individual and the society." In the interview Peter Vesterbacka said: "We want to make education very approachable for all. We always try to look at how we can reach the maximum number of people."
Business benefit
Fun Academy provides services to educational institutions in eight countries on five continents, and there are plans for expanding the market and exploring new directions of Fun Learning's application. There is basis for positive forecast, as it gets excellent testimonials from teachers and CFOs after introducing the innovation. Nadia, a teacher from Prestige Nanjing Kindergarten, China, writes: "By using Fun Learning, I changed my idea of teaching. Our children are now self-confident, and parents report greatly improved spoken English. They love our kindergarten very much." Thus, we see increasing levels of loyalty and of satisfaction among parents, as well as positive professional transformations of pedagogical staff. Kai Seppälä, CFO of Pilke Kindergarten chain, Finland, claims: "We have seen how investing in the professional development of our staff pays off as clear ROI, and we appreciate the Fun Learning approach that makes it Fun to teach and learn." Thus, the innovation benefits the business, and this can be measured and appreciated.
The worldwide partnership network between Fun Academy and various organizations is constantly growing, opening new business opportunities. For instance, establishing a joint venture company in China enabled to provide a broader offering of innovative concepts in the region; the partnership with the Tunisian government got the financial supported from UNICEF; finally, a collaboration with Space Nation resulted in the launching of the new Future Astronaut Program for pre-schoolers. In addition, Fun Academy interacts productively with cultural and leisure establishment, like Heureka Science Center or Arts Center for Children in Helsinki.
Social and environmental benefit
Fun Academy's influence on society leads to a change in the view of education. It benefits the everyday learning environment by encouraging children and educators to approach learning in a fun-oriented way. Fun ways of learning spark curiosity in children from an early age, teaching them that being inquisitive is appreciated and rewarded. It is more likely that they will spontaneously continue to learn and self-start the process, which supports a child-led learning approach. This is a great learning point for teachers as well, who are more likely to then tailor their teaching methods to the specific group of children. Fun Academy's learning approach also focuses on promoting essential life skills. Combined with a natural curiosity, this thinking outside of the box will not only lead to a greater variety of opinions and open-minded citizens later on in life, but also to a reduction of inequalities in the society.
Fun Academy's educational approach prides itself in its universality and internationality - it can be adapted to any country's government-approved curriculum, breaking down the barriers that exist in schooling. Fun Academy staff also dedicates its time to meeting with governmental agencies or politicians to discuss the future of education and learning methods. The team of Fun Academy is continuously working on more ways to collaborate with the government in different countries and thus improving private-public sector partnership in the education sector and increasing chances of policy changes towards fun and engaged learning methods.
Interview
Peter Vesterbacka, Co-Founder
Keep this story going! Share below!
Fun Academy
Espoo, Uusimaa, FI
Business Website: https://funacademy.fi/
Year Founded: 2016
Number of Employees: 2 to 10
Fun Academy is a company that provides unique pedagogical solutions for early childhood education. A team of experts under the guidance of CEO Sanna Lukander and co-founder Peter Vesterbacka develop, test and implement educational solutions based on the Fun Learning approach. Besides ready packages of progressive educational materials and tools, Fun Academy provides comprehensive programs for professional development in teaching and cultivation of growth mindset among pre-schoolers.