Chasing The Perfect Pellet
Petoskey Plastics
Overview
Petoskey Plastics keeps plastics out of our environment by collecting landfill bound plastic waste and reusing it in manufacturing plastic film and bags. Their collection methods and customer partnerships create a cleaner waste stream so recycled plastics can be reused in a greater variety of consumer and industrial products with higher quality results. They measure the use of post-consumer plastics and the reduction of water use, greenhouse gas emissions, and CO2 emissions and provide a scorecard for their customers to share with stakeholders.
Author
Gina Masterka
School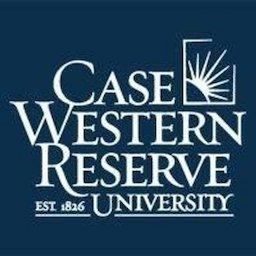 Case Western Reserve University - Weatherhead School of Management
Professor
David Cooperrider
Innovation
Jason Keiswetter shares "we're always chasing the perfect pellet" at Petoskey Plastics (J. Keiswetter, personal communication, August 30, 2019). Since 1978 they have been trying to find a way to take landfill plastic and make the best pellet for reuse in plastics manufacturing. The quality difference between the 1978 pellet and the one they make in 2019 is night and day. That breakthrough happened this year as the result of investigation, technology, and innovation.
Petoskey Plastics reuses as much recycled material in their products as possible. However, the quality, quantity, and variety of products manufactured from recycled product is determined by the quality of the pellet. Previously, they had a material that could comprise only 10-20% of a finished product. Now, with their improved pellet they can use 70-90% recycled material in a product.
This innovation enabled Petoskey Plastics to secure a partnership with a global retailer. They recommended replacing a prime (new raw material) product they were using with a 70% recycled content made from flexible films they generated. The retailer collects and sorts landfill waste at their facilities, then Petoskey Plastics regrind and re-pelletize the material. Recycled materials are manufactured in products for use internally and products the retailer sells on their shelves. Petoskey Plastics does this repeatedly for the retailer and it is scalable. This year the retailer has purchased 10 million pounds of reused plastics. Petoskey Plastics purchased nearly 10 million pounds of waste they produced annually to make the finished goods for them.
Petoskey Plastics partnered with the retailer's operations team to train mostly warehouses and distribution centers on how to collect and sort to improve the value of their waste stream. Previously there was little value in their waste because it was so heavily contaminated. For example, the retailer mixed colored bags and hangers in one box. Petoskey Plastics convinced the retailer to go to clear bags to improve their streams. Then Petoskey Plastics staged trucks at the retailer's locations and picked them up when they were full. At that point, the waste is in 1,000-pound bales of plastic. It goes through a sorting, washing and pelletizing process. Petoskey Plastics made a significant capital investment in a new wash line to take all the dirt, labels, adhesives, metals and contaminates off the material. This created a new stream for aluminum and other materials Petoskey Plastics can resell, creating multiple closed loops (J. Keiswetter, personal communication, August 30, 2019).
"We try to find the right mixture of scrap that goes into the wash. If you manage the scrap that goes into the wash you can create formulas for different pellets. One might be certified 100% post-consumer content, another that might use 20% post-consumer and 80% post-industrial content (industrial side can liners, consumer side trash bags). Different formulas produce diverse characteristics and uses. This provides options for the retailer to purchase private label white drawstring kitchen liners for resale and clear or black trash can liners for internal use from their recycled product." (J. Keiswetter, personal communication, August 30, 2019)
70% Post Consumer Recyled Plastics Liner for Waste Collection
Inspiration
Keiswetter is passionate about sustainability, reducing the carbon footprint on the environment and finding new markets for plastics. He thinks social media has portrayed the negative impact of plastics, but there are lots of opportunities to change that story. It is possible to do good things with plastics and keep them out of the environment.
The innovation to create a better pellet emerged due to market pressures, the company's product didn't work well, and the smell was too strong. People weren't going to use it, so they had to investigate, innovate and implement a new strategy. Sustainability has been a part of their core competency and they didn't want to lose that in the marketplace. They think there is a growing need for recycled products and providing it is a market differentiator. Few competitors can say they generate 30-40% of their own raw material and provide products made from recycled content to help their customers reduce their carbon footprint. It really is a community partnership approach to business. It is also a lifestyle choice. The owners of Petoskey Plastics have a 1500-acre organic farm. They harvest organic hay, manage timber, and work with the DNR on land management for wildlife, deer and bird habitats. The Maple River Farm tagline is "What's good for nature is good for all of us in the long run". As owners, Keiswetter says "they have a strong appreciation for the outdoors and the animals that live in it. When you bring the farm alongside a plastics company it doesn't seem to match up. However, when you consider our green approach to business you realize it is a lifestyle choice," based on valuing sustainability for the community and the environment. "Side by side land management and plastics recycling make sense." (J. Keiswetter, personal communication, August 30, 2019).
Overall impact
Ten years ago, a perception existed that post-consumer product was lower quality at a cheaper price. There is a new story now, post-consumer products are of equal or better quality at a similar price.
Petoskey Plastics closed-loop recycling programs reuse over 30 million pounds of waste annually. Their PCR resin pellets are third party certified and used in finished products like film, trash and can liner production. The 3-ply product construction contains 70% post-consumer recycled content and is 100% guaranteed for quality and durability.
When a major global retailer joined the program, it sent a message to other businesses. Someone of that stature needed to lead the sustainability effort and this pushed others to take similar initiatives. It's going to become a producer's responsibility to reuse recycled content and have a collection process on the back end. Petoskey Plastics is set up to do that now. They are ahead of the curve, and others will need to make an investment to catch up with them.
The sustainability scorecard created by Petoskey Plastics with the help of an environmental consultant enables their customers to share with their stakeholders the positive environmental impact they are delivering.
Business benefit
Petoskey Plastics' mission is: To earn the appreciation and respect of our customers, associates, and communities. Creating an environmentally sustainable model helps Petoskey Plastics be economically sustainable as well. The price of oil and gas fluctuates (which prime materials use) and this process smooths out the peaks and valleys of that equation by using more recycled products than prime product in manufacturing. Reusing waste reduces the volatility of raw material costs and creates a more predictable bottom line. This means the company can recycle and offer a competitive cost product.
Their innovation led to an investment in the communities where two other plants are located. Sixteen new jobs were created from the purchase of the new wash line in the Hartford City, Indiana plant. The material from Hartford City is used in Morristown, Tennessee for manufacturing. The Morristown community benefited from "Operation Clean Sweep" which included the building of railroad track, so train cars go into the Morristown plant for unloading. This ensures that pellets don't get into the environment while being unloaded.
Social and environmental benefit
When Petoskey Plastics partners with a customer on a closed-loop program they are not just going to a buyer and selling trash can liners or plastic film. They meet with key stakeholders who manage purchasing, operations, waste stream, and warehouses to develop a cost-effective, quality product that reduces carbon footprint and minimizes landfill waste. Their closed-loop recycle programs show customers how they can purchase high quality, cost effective products while reducing landfill waste and their carbon footprint. It takes a lot of effort, buy-in, and collaboration but it is good for the environment, customers and communities. In the last 5 years, customers have started to be more conscious of their impact on the environment due to internal and external pressures. They are seeking to build a reputation for positively impacting the environment and Petoskey Plastics stands out in the marketplace as a partner who can assist them in this initiative.
Petoskey Plastics tracks their own impact on the environment annually in a company scorecard.
Interview
Jason Keiswetter, Executive Vice President, Petoskey Plastics
Keep this story going! Share below!
Petoskey Plastics is a manufacturer of plastic film and bags. They recycle flexible plastics like stretch film and pallet wrap and reuse this plastic to make, clear bags and packaging (LDPE) (LLDPE), colored bags and sheeting. Their closed-loop recycling program includes the collection and transportation of landfill bound plastic waste, pellet production, and re-manufacturing of products for post-consumer and post-industrial use.