Chartwells Cares
Chartwells Higher Ed
Overview
Chartwells Higher Ed. is the subsidiary of the parent company, Compass Group PLC, a diverse food service company based in England. Compass Group PLC is well known as being the largest food service company in the world operating under contract. Chartwells Higher Ed. specializes in the operation of on-campus dining experiences. In addition to providing foodservice, Chartwells Higher Ed. takes the additional step of pursuing sustainability initiatives.
Authors
Geoff Mosseau
Kayla Moloney
Kayla Moloney
Samantha Moore
School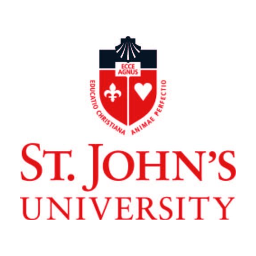 St. John's University
Professor

Charles Wankel
Innovation
Chartwells takes a customized approach when offering on-campus dining experiences. They understand that no campus is the same, and therefore they must adventure into new approaches to upgrade their services. Chartwells advocates for the health of students and utilizes sustainability to promote the health of the world. The company believes we should "treat the world as if we planned to stay." One innovation they have developed in favor of their beliefs is the sustainability scorecard. This scorecard itemizes products that meet the criteria of their initiatives. The scores are then converted into percentages and are used to show the total purchases for each category. Additionally, Chartwells Higher Ed. and Compass Group PLC utilize responsible sourcing practices. These practices include purchasing fair trade products, cruelty-free meats, and supporting local farms. Finally, they provide programs to address food insecurity on college and university campuses. Moreover, the support includes food pantries, meal donations, and partnerships with the Food Recovery Network.
Inspiration
The inspiration for this innovation comes from Chartwells' desire to utilize sustainability to promote the health of the world. In recent years, the world has suffered greatly due to the lack of consideration for the future of our environment. Chartwells noticed that we as humans were not being eco-friendly, and decided that changes needed to be made. Chartwell is a big advocate for treating the world as if we planned to stay because if we continue the way we are currently treating the world, it will not exist forever. Making changes to their organization that benefit the environment is one of their main goals. Some changes they have made include the creation of the sustainability scorecard. This scorecard helps organize food in categories that meet the standards of their initiatives. Chartwells also believe it is the right thing to do. Meredith Rosenberg, Senior Director of Brand Voice and Digital Strategy, explains that it is part of their DNA as an organization to do the right thing and integrate it into our purchasing and operational practices. Chartwells will continue to make an effort in keeping our environment safe by becoming more sustainable.
Overall impact
The overall impact of Charles Higher Ed. is that on each different campus that it is offered in, students are receiving a dining experience that is unique to the school that they go to. They can go into their dining hall and have a unique experience that is also healthy and nutritious for the student. Being that the meat is cruelty-free as well, they are eating meat from an animal that was not cruelly killed. This is a good example for other companies, as schools want to feed their students the best food that is handled with care. This will also make parents more comfortable sending their kids to a dining hall where they know the food that they are eating is clean and handled ethically. Lastly, the way that they are making changes within their company to help benefit the environment is crucial because it is setting a model for other companies to follow. Their impact on students and the environment is very strong, and without this impact, schools may be less likely to use their service. Other food services are not doing this, meaning that they can partner with more schools simply because of the way that they handle their business. The more schools that get involved with Charles Higher Ed. the better, because of the way that they treat their food and the environment.
Business benefit
The business benefit gains that Charles Higher Ed. makes as an organization comes from the way that they go about their business. If they continue to gather more schools to use their service, they will do even better. More schools will start to use their services because of the way that it appeals to the way the outsider looking in looks at it. They recognize that handling the animals that their food comes from cruelly is wrong, and that that they should be handled with care. Secondly, they make decisions and changes that are based on what is best for the environment. This itself will promote business benefits because other schools are going to want to use a service that is better for the environment. Overall, Charles Higher Ed. is a very successful business, not only because of the decisions that they make themselves but due to the people that they partner with as well. They carefully choose who they are going to partner with based on companies that have similar beliefs as them. Some of these companies make great products and with that comes customer satisfaction. Customer satisfaction is a key component for companies to make business benefits. If they can make customers happy more and more schools will jump on board eventually leading to a more successful business for Charles Higher Ed.
Social and environmental benefit
This innovation has many social and environmental benefits. Chartwells carefully selects vendor partners in which they ensure that they are aligned with businesses that support and share similar beliefs in regards to global and local environments. They believe it is essential to work with other companies to establish new changes in terms of helping the environment through sustainability. Chartwells has used its large-sized company to its advantage by shifting the industry to become more sustainable. Chartwells is a company that leads by example and has already implemented many changes to ensure our environment is properly taken care of. Recently, the company has started sourcing more humane animal products. This change can help the environment as more humane animal products typically mean far fewer fossil fuels and fewer air contaminants are released. Chartwells also tries to help the communities around them. This month, they have teams securing products for donations to food pantries and homeless shelters for the holidays. They also make many food donations to areas that need assistance after natural disasters, for instance, hurricanes or tornadoes. This innovation can help benefit the lives of many and ultimately allow us to live a more fulfilling life because Chartwells is making strides to become more eco friendly.
Interview
Meredith Rosenberg, Senior Director of Brand Voice and Digital Strategy
Keep this story going! Share below!
Chartwells Higher Ed. is the subsidiary of the parent company, Compass Group PLC, a diverse food service company based in England. Chartwells Higher Ed specializes in the operation of on-campus dining experiences.