FOReT Sustainable Fashion Channeling Passion to Sustainable Fashion
Authors
School
Professor
Global Goals
Keep this story going! Share below!
Summary
"The greatest threat to our planet is the belief that someone else will save it." - Robert Swan.
In our lives, we come across many products that are incorporated with natural essence or elements. However, a greater impact by adopting sustainable development goals is left on conglomerates, NGOs, and NPOs many a time, which is not a responsible approach.
Some brands celebrate innovations for global good by keeping in mind the SDGs implicitly or explicitly. FOReT is one such brand.
The whole idea behind FOReT was to make a sustainable brand that creates and develops products that customers can adopt into their lifestyle while continuing to be in fashion.
Innovation
As we say curiosity is the mother of all innovations, Ms. Supriya Shrisat Satam's passion for environment-friendly alternatives led to a creation of a sustainable fashion brand, FOReT.
The materials used at FOReT are earth-friendly and responsible and the sophisticated designs resonate with the modern lifestyle that we live today.
Their primary focus remains on introducing creative plant-based products to cater to the need for elegantly designed products in a sustainable manner without comprising their quality and style. They perform extensive research on the materials to ensure that the final products are more durable and attractive. They also ensure that the products manufactured are biodegradable, resilient, and recyclable, which fits in with the firm's green and eco-friendly ideology. Cork is one such raw material that they extensively use to create products with an element of surprise. They also use dried banana bark trees from which yarn is extracted which are used to create versatile, stylish handmade bags. They take pride in creating these value-based sustainable products eliminating the use of synthetic leather harmful to the environment. Creating from the plant, back to plant model, enables a business opportunity to tap into a new market while giving back to society.
Inspiration
The inspiration for FOReT was not a one-time encounter but an ongoing process. Ms. Supriya's passion for sustainable and environment-sensitive products is what led to the germination of the seed to start a premium sustainable fashion brand. An enriching experience in the airline industry connected her closer to nature and art which inspired her to associate the art-works with fashion products.
"The ethos behind FOReT is to design a medium of communication to talk about natural products and materials."
Even before starting the brand, she would find herself looking for organic food, clothing and makeup alternatives however, the lack of availability of such brands and products made her spot the need for the same in the market.
It took a lot of passion and determination on the behalf of Ms. Supriya to create and manage a whole new product line on sustainability. It was not an easy journey for her, to begin from scratch, but her strong belief in the cause of creating a positive impact in society propelled FOReT in becoming a sustainable fashion brand.
The team at FOReT believes that when something is taken from nature, it was their moral obligation to give back to it, not only for the sake of preservation but for future generations and their well-being and this has been the guiding light since the time of its inception.
FOReT is a brand that just doesn't stand for the green, but it focuses on being liked for the benefit of the customer. Their prime focus remains on the choices and preferences of the customers, their usage patterns to determine the kind of products/designs they should manufacture as Ms. Supriya believes there is no better satisfaction than delivering value products to customers.
Overall impact
We know a company is authentic and dedicated to the betterment of the world when it does not use the word 'Business' to narrate its story. One will not find this word mentioned on its informative website as well.
The major goal for the company is to build an appealing product and a sustainable green brand in which the consumer is the center of attention, anticipating his requirements and desires. FOReT aims at creating products having a positive impact on the environment, businesses, peoples' perception of sustainability, and society as a whole. A continuous process of evolving practices without compromising on sending out a strong, lean message leads FOReT progressively towards creating a better planet.
FOReT's prime focus remains on finding creative solutions to nurture the existing demand for elegant and engaging products. They constantly thrive to bring up new plant-based sustainable products to be carried out in their innovative approach in creating greener products.
Exploring a material to its atomic levels for the best possible use is the primary element of their story. Cork has long been renowned for its usage as a wine stopper, but few are aware that this flexible fabric with its elegant and smooth texture can be easily made into fashion items such as laptop bags and wallets.
While narrating her brand's story, Ms. Supriya mentioned what she wants her customers to feel like while exploring the product line of FOReT.
"A customer should be able to adopt the product into their lifestyle. It shouldn't be the case where they are asked to change their entire lifestyle for greener practices. Sustainable products should be designed such that they should incorporate the customers' lifestyle and choices to create a better value."
For any individual, the style becomes a personal statement, and FOReT strives to ensure that clients who choose green products do not have to compromise with style.
FOReT aims to establish itself as a brand renowned for its elegant and well-designed sustainable products. Customers who are conscious of animal welfare will choose to shop from FOReT because of the values and beliefs they have in FOReT. By purchasing from FOReT, customers make purposeful choices aimed at being sustainable and helping these businesses grow, which gives them a feeling of contribution to society as well.
Business benefit
FOReT contributes its success to zero-waste strategy while implementing the lean model in its business. Being a zero-waste company, it focuses on creating value on-demand which helps them to uphold a sustainable business model. FOReT has worked tirelessly to create a reliable network of suppliers who contribute to the zero-waste strategy of the company. These suppliers give FOReT the feasibility to manufacture products on-demand thus eliminating any inventory cost and creating custom-built products giving consumers a gratifying personalized experience.
They also worked on creating a hybrid model where the products were created in-house as well, which also enabled them to keep a check on the quality and quantity while minimizing wastages.
FOReT focuses on manufacturing organic and natural vegan products which is a direct replacement of typical leather accessories and clothing. This brings in the trend for customers who want to use their purchasing power to contribute to the environment and society.
Having a lean, hybrid model also helped FOReT counter the impact that Covid-19 created on the businesses, it also leads to optimal management of resources. They also incorporated a new line for children, by trying to capture different segments of the market.
Social and environmental benefit
Sustainability is not a one-time process at FOReT but rather a focal point of the entire business which propels them to create a better world for future generations with cut-edge technology, human-centric approaches, and lean principles.
FOReT ensures to upcycle the materials that they use which are carefully sourced, are recyclable, and bio-degradable. FOReT focuses on product excellence while keeping the packaging minimalist but elegant. This factors in reduced wastage of resources as the packaging materials used by FOReT are cotton bags that can be reused, repurposed, and are recyclable. FOReT collaborates with worldwide vendors and small artisans that are professionals in their fields and come up with some incredibly beautiful creations.
FOReT is a PETA Approved Vegan Brand, and is dedicated to developing not just a product, but a way of life. Every purchase of a FOReT product helps to continue the mission of planting trees in rural Maharashtra to improve farmers' livelihoods while also restoring the environment to its former grandeur.
Interview
Supriya Shirsat Satam, Founder & Creative Director
Business information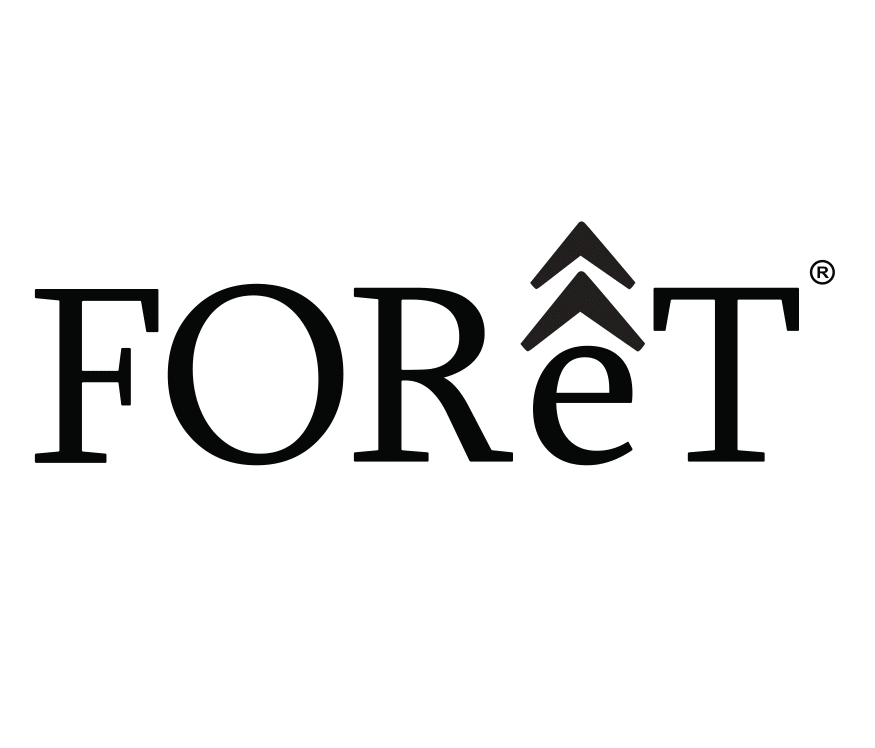 FOReT Sustainable Fashion
Mumbai, Maharashtra, IN
Year Founded: 2019
Number of Employees: 2 to 10
FOReT® is a premium Sustainable fashion brand with an ethos to promote fashion from natural materials. With FOReT®, the vision is to create products that have a positive impact on the lifestyle and environment without compromising on the latest style and trends using the choicest of materials that resonate with being earth-friendly and responsible.
FOReT® is also a PETA Approved Vegan Brand and a portion of the sales is contributed towards growing a forest in the Ahmednagar district of Maharashtra.