Changing the World One Cup at a Time
Lunette
Overview
The main purpose of Lunette menstrual cup is to offer a sustainable and affordable option for period care products. Because of its reusability, it produces zero waste and brings savings. It promotes gender equality and social inclusion by improving women's and girls' attendance at school and work. With their partnerships, Lunette also provides sexual and health education, understanding and respect for girls' own bodies, and improves access to sanitation which all have a connection to health and well-being.
Hence, this innovation helps to solve following SDGs: 3. Good health and well-being, 4. Quality education, 5. Gender equality, 6. Clean water and sanitation, 12. Responsible consumption and production and 17. Partnerships.
Authors
Mette Hiltunen
Tia-Maria Virtanen
Emilia Keski-Heikkilä
Leena Kummu
School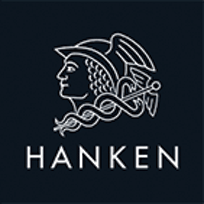 Hanken School of Economics
Professors
Sanchi Maheshwari
Martin Fougere
Innovation
Heli Kurjanen, the future CEO of Lunette, bought a menstrual cup online but was not happy with it. With her determination and clear vision, she decided to create a cup that would work better. Lunette Oy was then established in 2005 in Juupajoki, Finland.
How to use the menstrual cup? First, the silicone cup is folded and then inserted into the vagina. After that it opens and creates a seal and collects the blood. The cup can be used for up to 12 hours. Before the cup can be pulled out, the seal needs to be broken by squeezing the bottom of the cup. The blood is tipped into the toilet and the cup is washed before reuse.
With the menstrual cup, Lunette is creating a better world by providing sexual and health education and increasing girls' understanding of their own bodies. Lunette promotes an open discussion about menstruation and involves men with it too. Since the cup is a safe and an invisible period care product and can be used for a long time between emptying it, it improves girls' attendance in school and promotes gender equality. Lunette also improves access to sanitation though partnerships in developing countries so that girls do not have to miss school days during their periods. Lunette menstrual cup promotes responsible consumption since the cup is reusable; it can be used for several years and it produces zero waste.
Inspiration
The menstrual cup emerged and was patented in the 1930s and thus, it is not a new innovation. For 20 years, the cups have been produced from silicone, which became a significant advantage for the product. Sonja Karjalainen, the COO, explains in detail how the innovation for Lunette menstrual cup emerged from trying out a similar product: "Our CEO and the leader of the company, Heli Kurjanen, ordered one online but she wasn't quite happy with the functionality of the product… and decided to create her own."
The reason behind creating the cup was simply the CEO's personal need for an improved and more functional cup. Heli perceived the cup as something that could be developed further in terms of functionality and decided that she would attempt to make an even better menstrual cup available for all women. This happened in 2004 and Lunette as a company has been around since 2005. All in all, she herself believed that she could make menstrual cup an even better innovation. With practical and functional design, Lunette, the world's most popular menstrual cup was created. Today Lunette cups are sold in over 40 countries across the world.
Overall impact
Lunette believes that menstrual cup is the future for period care. With the innovation, Lunette aims to raise awareness and gradually change the world into a better place as mentioned earlier. In the short-term, Lunette improves women's quality of life as periods no longer restrict women's lives since the cup can be used overnight and it suits all kinds of activities. Furthermore, the menstrual cup is a way to cut costs as women can securely cover their periods for years by paying 30 euros. The same amount of money covers pads and tampons only for six months.
In the long-term, Lunette menstrual cup has an impact on women worldwide through educating women about menstruation and periods. The company aims to break the taboos related to periods since the shame is the same for women all around the world. Through the innovation, women can feel equal to men as they can attend school or work even when menstruating. Additionally, using menstrual cups decreases the amount of waste and through this contributes to a more sustainable world in the future.
Business benefit
With more than 70 million potential cup users born each year, the market is constantly expanding. Currently, Lunette operates online sales in 60 countries, the main markets being US, France, Germany, Australia, New Zealand, and China. The revenue was 6.3 million euros in 2017.
Lunette has 15 employees worldwide. Concerning employee well-being, open communication is at the core, and one can openly tell their boss if they have menstruation pain, for example, instead of having to come up with excuses. Lunette is much more than the menstrual cup – it is a lifestyle, a community, and the future. When it comes to new products, Lunette has started to manufacture the cups in different colors and offers different kinds of cleaning products designed for the cup. As the product family continues to grow, sustainability will continue to be a priority.
Social and environmental benefit
Lunette contributes positively to the environment. The company promotes sustainable and environmentally friendly manufacturing. For example, recyclable materials are used in the packaging and the products are made and packed in Finland, which generates jobs for the society. As for social benefits, Lunette employs disabled people and through this contributes positively in the society by providing jobs for those in need. Due to being made of medical silicone, Lunette has many health benefits. The menstrual cup helps nature as it does not generate waste such as sanitary pads and tampons do. Additionally, after the use, the cup can be burnt, and it is entirely biodegradable.
Lunette has many projects in developing countries, such as Nairobi, where they educate women about periods and health care. Through these projects, girls' absence from school and work has decreased significantly. On a large scale, Lunette helps move towards a better world where equality between sexes applies worldwide.
Interview
Sonja Karjalainen, COO
Keep this story going! Share below!
Lunette
Juupajoki, Pirkanmaa, FI
Business Website: https://www.lunette.com/
Year Founded: 2005
Number of Employees: 11 to 50
The Lunette menstrual cup is a safe, invisible and eco-friendly period care product that has an opportunity to change women's life by improving their hygiene and by enabling access to school and work during periods. As a company, Lunette wants to have an honest and inspiring conversation about menstruation and change the world one cup at a time. The menstrual cup is meant for everyone who menstruates.