Changing the World, One Bar at a Time
The Gluten-Free Bar
Overview
The Gluten-Free Bar is committed to food safety, community, providing living wages and zero-waste initiatives. Key innovations of the organization include:
A 90% waste-diversion rate
Paying all employees at least 20% more than the area's average living wage
40% of production staff are returning (formerly incarcerated) citizens
Author
Eric Olivarez
School
Western Michigan University
Professor
Timothy Palmer
Innovation
The Gluten-Free Bar implements a business model that aims to make a positive impact on the environment and society while simultaneously creating a sustainable business that "does the right thing." Dedicated to a triple bottom line, the company emphasizes not only profits but also people and the planet. At The Gluten-Free Bar, the people aspect begins with everyone from their customers, to their suppliers, and to their team members. The company realizes that one huge segment of people that traditionally have barriers to employment are those people who have spent some time in jail. The Gluten-Free Bar takes pride in the fact that 40% of its production staff are returning citizens.
Making sure employees feel valued, and thus being an employer of choice, is one of the organization's top priorities. At The Gluten-Free Bar, employees are provided with benefits such as a health care plan that is 80% company-paid, a low-cost 401K program, and strong vacation benefits, especially for hourly-paid workers in the manufacturing sector who are often at a disadvantage when it comes to paid time-off. Because The Gluten-Free Bar realizes that mental health issues are increasingly common in the United States, every team member is provided access to on-site counseling on a weekly basis.
The planet is another area of the triple bottom line that The Gluten-Free Bar is very passionate about. This includes its commitment to being energy efficient as well as supporting causes that are aimed at protecting the environment. One thing that the company is most proud of is being a zero-waste facility. To be zero-waste means that a company must have a 90% or greater diversion rate. This means that nine out every 10 pounds that leave the company as waste is either getting composted, upcycled, or recycled.
Inspiration
The beginnings of the company started with two celiac brothers Marshall and Elliott Rader. Celiac disease is a digestive order that is characterized by an abnormal immune reaction to a substance called gluten. Originally from Grand Rapids, the two were living in Chicago when they started The Gluten-Free Bar in 2010.
During Marshall's many business trips to China and other different places, he would often take a duffel bag full of snacks and protein bars because he did not know whether or not he would be able to easily find something that was gluten-free. Trying every brand of bars out in the market, Marshall frequently complained to his brother that there was not a good gluten-free protein bar that "tasted great, had simple ingredients, and plenty of protein." The brothers kept throwing around the idea of starting The Gluten-Free Bar, and eventually, they did. Beginning with small-scale operation in Chicago, they later opened a facility in Grand Rapids, and have since continued to grow. The Gluten-Free bar's primary customer base today is people who need to eat gluten-free foods.
"Back when we had first started our facility here in Grand Rapids, when we had to hire our first employees and needed to do the first of many things when you start a business, Marshall and I talked about all the growing up we did in our career, all the different jobs we had at various companies. We wanted to create a company that generally just did the right thing. At that time, this meant 'Can we pay people a living wage? Can we recycle everything?' Those were the two things we wanted to work on from the very beginning," Elliott says. Two years later, the brothers discovered what B Corps are and found that those values aligned with what the brothers wanted to do. Achieving B Corp certification immediately became one of their primary goals.
Overall impact
The business innovations implemented by The Gluten-Free Bar have benefited the business while simultaneously making a positive impact on society and the environment. According to the 2017 Gluten-Free Bar Sustainability Report, the company has seen top-line growth of 66% as a result of their innovations.
One of the core principles at The Gluten-Free Bar is the golden rule. The company believes that when they treat other people, no matter who those people may be– team members, customers, suppliers, how they want to be treated, these little steps push the world in the right direction. A powerful quote from Elliott: "Setting the right example for other people does make the world a better place. Making the world a little better one step at a time is how we look at it."
Business benefit
The impacts of these innovations on profits are "not always easy to put down on a piece of paper," Elliott admits. In spite of this, he believes that The Gluten-Free Bar's innovations and what the company stands for are what ultimately makes their customers come back to them. "It's part of our story. When you connect with consumers in that way, they want to support companies like us," Elliott added. The company's passion for helping the community and sustaining the environment has led The Gluten-Free Bar to become a well-respected business in the community. Through their contributions, they have generated a loyal set of customers who appreciate the company and its values.
Elliot believes that the stories behind The Gluten-Free Bar's products benefit the company now that retail stores are reconsidering what they put on their shelves. "They are looking more and more into companies and what goes on behind those products. I think that has been very good for us. Hopefully, that story continues to grow," Elliott said.
Social and environmental benefit
The Gluten-Free Bar has undoubtedly left a positive footprint on the environment and society through its innovations thus far. From recycling to upcycling more than 90% of its waste, The organization is making huge steps in making sure that nothing is being wasted and that the amount of waste that the company is putting into landfills is reduced.
The company's values also spill over to its employees, who learn to recognize and improve their own sustainability habits. When more people begin to act sustainably, society as a whole benefits.
The Gluten-Free Bar takes pride in being able to provide ex-offenders a "second shot" at life. The company helps transform the lives of these people by removing the traditional barriers to employment that they face. By offering returning citizens opportunities to employment, the company gives them the tools to prove that they are valuable members of the workforce.
Interview
Elliott Rader, Co-Founder
Keep this story going! Share below!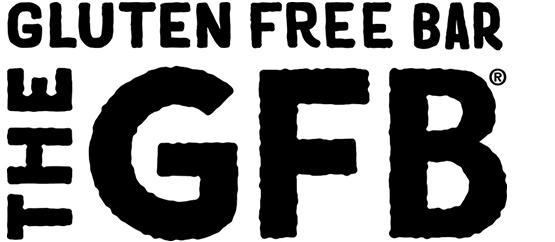 Established in 2010, Grand-Rapids, Michigan-based Gluten-Free Bar is a leading brand for good-for-you gluten-free food products. The company offers health-conscious consumers delicious food selections that are non-GMO, Certified Vegan, soy-free, dairy-free, and Certified Gluten-Free. The Gluten-Free Bar evolved from a company set on "doing the right thing" to a certified B Corporation that is dedicated to a triple bottom line. The company uses only authentic ingredients with plant-based proteins, as well as manufactures all their bars on site.