Changing Perceptions, The Planet and People
Kintyre Recycling Limited
Overview
Kintyre Recycling is a "social enterprise with charitable objectives" aiming to combat the issue of recycling and providing employment to those who face barriers to employment. This reduces inequality and improves economic growth in the area which relates to the SDGs.
The innovation originally started as collecting cans from pubs and then selling them for profit. This became popular with local businesses in the community and as a result built up a number of contracts with various pubs, restaurants and hotels. As the company grew, they started collecting plastic and cardboard along with the aluminum and utilizing the three bailers purchased to compact the materials, which were then sent to Glasgow.
Kintyre Recycling focuses on creating awareness within the community about responsible consumption and production and creating a positive working environment.

Authors
Jonathan Mcluckie
Sukraj Singh
Michael Millar
Andrew Boyd
Nuvdeep Singh
School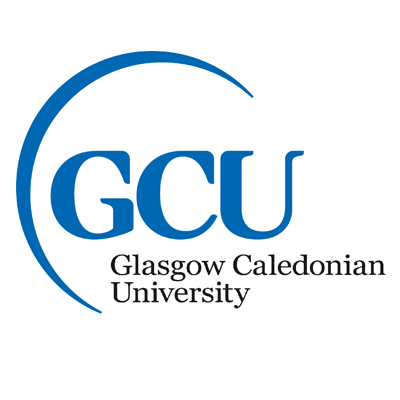 Glasgow Caledonian University
Professor
Muzammal Khan
Innovation
Amanda says working with the people is the main factor that inspires her to keep going. "I've always prioritized the people and staff because without them it all falls down anyway!"
Seeing their staff rewarded and becoming a part of the community is the most important part of the business for Amanda. Since Kintyre Recycling was formed, they have focused on helping the local community and overcoming challenges to progress themselves and help reduce waste.
The business has evolved over the years and created four new avenues of revenue:
1. The Bike Project / Kintyre Recycling has employees Revolve accredited for the bike project, which allows workers to repair old bikes for resale.
2. White Goods Recycling / Workers are trained in the restoration and repair of white goods for profit.
3. The Furniture Project / With Campbeltown not being very affluent, Amanda explains people often struggle with renovating their homes. The Furniture project aims to tackle these issues by taking in second-hand furniture and selling it at affordable prices to help those struggling to purchase home furnishings.
4. The Future for the Innovation / This innovation aims to complete a £1.8 million project to open new premises and become the hub of recycling for the Argyle and Bute.
Inspiration
The inspiration of Kintyre Recycling started based very much on a voluntary basis where people from a local resource center with learning difficulties and special needs would attend and they were looking for ideas for making money while helping the environment. This idea developed and they have now operated as a social enterprise for almost 20 years. Kintyre Recycling takes a lot of inspiration from within the company. As was mentioned before, many of their workers face employment barriers. However, working with this company allows them to develop themselves and become more independent.
Amanda says, "They've done it and proved everyone wrong... we have proved so many people wrong by still being here, by doing what we do and doing it well in incredibly difficult circumstances."

The results that the staff achieves can spur on Amanda and the company, for them it is all about overcoming challenges and subverting perceptions.
Overall impact
Kintyre Recycling have positively influenced the local community in a variety of ways and continues to strive to make a change. They have effectively and successfully implemented a sustainable business model which benefits the local community by tackling environmental issues and providing employment opportunities for people with barriers to work. Over the past 20 years, Amanda has driven the company to make it as successful as it is. She has created a network of loyal staff and innovated and diversified the organization into different aspects of recycling. She takes "pride over so many years that you can see the benefits of what this is doing, the real actual concrete benefits that maybe you can't buy".
The short-term effects of Kintyre Recycling are in that they assist with waste management in the area, curbside waste removal allows for a cleaner and tidier area. Also, each employee has the opportunity to develop skills that improves their quality of life.
The long-term effects of Kintyre Recycling are found in the ways they offer employment to people in the Campbeltown community. By offering employment to people with barriers to work they not only allow opportunities for the people they employ but also the local economy to thrive–having more people in work creates improved conditions for the area. This supports the local council to improve opportunities and facilities within the area.
Business benefit
The business focuses on building local and national connections. For example, contracts with Nathan Wastesavers and Argyll and Bute Council generated £284,756 in 2016 allowing the business to expand into other areas. They now employ 23 people who work on various projects as mentioned previously. Contracts with Argyll and Bute Council attracted support from local councilors, MSPs, Community Resources Network Scotland (CRNS), and Zero Waste Scotland (ZWS). The council showed interest in retaining and developing a strong working relationship with Kintyre Recycling.
Kintyre Recycling is in a strong business position and their staff are committed in helping the organization as they have job security and feel valued. This can be seen with the company's low staff turnover which reduces the cost of recruitment and training. "Being part of a team, not being treated differently that has made such a difference," says Amanda.
Kintyre Recycling is also preparing to expand into new larger premises as the business grows, which will incorporate a second-hand furniture store to support the local community. This is an infrastructure investment as Kintyre Recycling aims to become the recycling hub for Argyll and Bute.
Social and environmental benefit
The influence that Kintyre Recycling has on their local community is vital. They provide a supportive environment for people with barriers to work allowing them to develop. Providing social benefits to their workers and the community has been at the core of their ethos from day one and they continue to look at improving education on waste management and developing skills. They allow people to work towards opportunities they might not have been able to do without the company. For example, one of their workers who had a keen interest in cars was able to be helped through his tests t pursue a job related to cars, a huge milestone for him in his life. Amanda says that Kintyre Recycling values "mutual respect and helping people out. People who are struggling you know. I think that's integral."
Their work continues to provide environmental benefits as well. For example, they collect around 35 tonnes a week from their curbside collection service and divert huge amounts of waste from going to landfill. Reducing waste is one of their main goals and they work in many different areas to do this. Their different projects, like the bicycle project and their textile collections, help reduce the community's environmental impact. They also promote waste reduction in a variety of ways. This illustrates the significant environmental benefits from Kintyre Recycling's operations.
Interview
Amanda Card, Business Manager
Keep this story going! Share below!
Kintyre Recycling provide recycling services to the Kintyre peninsula, operating as a social enterprise and providing employment to people with special/social needs and learning disabilities. Currently, Kintyre Recycling have diversified into a variety of recycling projects in order to make their business sustainable.
Recycling has become a vital part of everyday waste management across the UK. This can be seen as there has been a decrease in waste being sent to landfill sites and an increase in recycling. In 2016, household recycled 45.2% which increased by 1% from the previous year. Kintyre Recycling has played a vital role in the Kintyre peninsula in contributing to this figure.