Changing Lives Through Food
The Larder West Lothian
Overview
The Larder is based on an innovative business model which aims to 'change lives through food' by engaging young people from disadvantaged backgrounds and with disabilities with food to improve their health, provide them with transferable skills, make them more employable and build a safety net of social relationships. This ambitious vision can be linked to the United Nations (UN) 2030 Sustainable Development Goals (SDGs) of no poverty, zero hunger, good health and well-being, quality education, and reduced inequalities (UN, 2018).
Authors
Lisa Deakin
Janna Swanson
Domiziana Manfredini
Sarah Nelson
Lauren White
School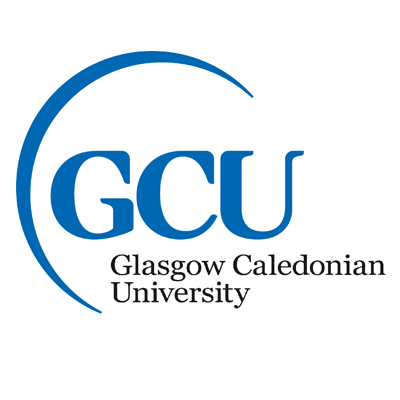 Glasgow Caledonian University
Professor

Leslie Huckfield
Innovation
The Larder is the only bespoke cook school operating within the further education sector in Lothian. The Larder is a commercially orientated social enterprise combined with charitable status. A social enterprise exists to help a disadvantaged population which lacks the resources to self-improve (Martin and Thompson, 2010). Thus, the innovation of The Larder is based on a business model which aims to 'have young people cooking at the heart of everything' and aims to change lives through food. The Larder believes food to be a very powerful tool as well as an extremely important aspect of everyday life which can be used to build confidence, relationships, trust and achieve everyone's full potential. To help combat the 5 SDGs indicated above, the main objectives of The Larder are:
To develop the skills of young people in West Lothian.

To contribute to the reduction of youth unemployment.

To relieve poverty in the area.

To educate on health and well-being.

To advocate and raise awareness of the 'field of fork' approach to sustainable food.

The innovative enterprise aims to meet these objectives by providing training and employability opportunities to individuals who may face multiple barriers to employment. The Larder allows these individuals to develop the necessary skills and gain qualifications (e.g West Lothian Employability Award National 4 or 5 plus, REHIS Elementary Food Hygiene) fundamental for a career within the hospitality sector. The Larder believes cooking to be a skill which has been lost through the generations. Therefore, they endeavour to teach young individuals how to cook, socialise and adopt the work ethic needed to gain future employment. In addition, they aim to re-engage those within the community of West Lothian with food. Healthy eating is misconceived as being expensive so many people live on ready meals which are not as healthy and are more expensive than a home cooked equivalent. Thus, The Larder aims to change these misconceptions by providing 'good quality and affordable food' to the community, proving that no poverty (SDG 1) can be achieved while still ensuring good health and well-being (SDG 3).
Inspiration
Having gathered valuable experience working for a previous social enterprise, Angela and her colleagues recognised the impact they could make in the lives of others. Despite this workplace closing, Angela and three colleagues decided to utilise their knowledge and were inspired with the idea for The Larder. In recent years, household food insecurity (HFI) has grown to be of great concern with the local council, reporting up to nine food banks operating in the area (West Lothian Council, 2016). Although these provide relief, they are not sustainable in the long term. With this in mind, Angela wanted to do something different to help tackle these issues. Angela stated:
'The youth unemployment rate within West Lothian in 2010 was more than 20%. This was the third highest unemployment rate in Scotland and the highest long-term youth unemployment rate.'
The Larder recognises that everybody learns in different ways and this has inspired the 'flexible and needs based' approach to training which aims to provide a support network. Many of the students have previously struggled in the mainstream education system. Thus, The Larder offers vocational training and are able to facilitate learning by providing special needs resources such as computers adapted with software to help with dyslexia, offering quality education (SDG 4). Most importantly, students can learn at their own pace and every individual is treated with the respect and dignity they deserve. The equality statement of The Larder reflects this:
'We seek to ensure that people are treated equitably, regardless of age, disability, race, nationality, ethnic or national origin, gender, religion, sexual orientation or personal circumstances.' (The Larder, 2018)
This statement directly relates to SDG 10 of reducing inequalities. The UN states that 'inequality within countries has risen' (UN, 2018) and The Larder is helping combat this within West Lothian.
Overall impact
Since moving to new premises and a bespoke cook school in 2014, Angela believes The Larder has been able to increase their sustainability efforts. The UN indicates that there are three dimensions of sustainable development: economic, social and environmental (UN, 2018).
Economically, The Larder provides many young and disadvantaged people with training or employment opportunities who are referred to the organisation through avenues such as Community Job Scotland; the Employability Fund; and West Lothian Council. There are currently 9 permanent staff and 11 volunteers within the organisation. Of these employees, 45% are under 26. Thus, The Larder makes a difference to the youth unemployment rate within West Lothian. Further, all those involved with the organisation suffer from employment barriers such as disadvantaged backgrounds or disabilities. Thus, The Larder is breaking down barriers to work. The Larder was recognised for the outstanding contribution they have made to the local economy at the Business Excellence Awards 2017.
Socially, The Larder provides many benefits to its employees, volunteers, students and the local community. The Larder develops confidence; improves overall well-being and helps develop skills which can transfer into the job market. Further, The Larder aspires to pay its employees the living wage. To determine the relatability between the organisation and staff, a governance survey was carried out by Community Enterprise Limited. This received positive feedback indicating the staff support the values and enjoy working at The Larder. In the short-term, the Larder provides food, comfort, encouragement and education for those undertaking a programme. Long-term, the Larder provides an effective business model that can and should be replicated to extend its reach and impact. Thus, The Larder has a significant impact on many stakeholders and is combating social needs within society.
Environmentally, The Larder recognises their impact specifically concerning food waste. In the UK 7 million tonnes of food is wasted each year, the majority of which could be consumed (FSA, 2018). Therefore, to reduce their environmental impact, the chef manager recently attended a training course which discussed various methods that can be used to utilise food waste. In addition, they recover leftover food from supermarkets and use this to cook delicious meals for the community. The 'hand to mouth' situation of The Larder ensures all resources are effectively and efficiently utilised.
Business benefit
The Larder receives funding from various avenues including West Lothian Council, Community Jobs Scotland and Skills Development Scotland. Further, an initial grant of £30,000 from Scotmid enabled The Larder to install a kitchen and provide suitable facilities for learning. Following this, they receive £10,000 a year from Scotmid which permitted The Larder to move to a larger premise. This was a significant moment for Angela as 'The Larder could now become more sustainable.' Since opening their bespoke cook school in 2014, The Larder has had an increase in income of £112,938 (Figure 2). This is due to the larger space providing room for commercial activities such as social events, pop up cafés and cooking classes. This year 57% of income has so far been generated through enterprise activities, of which 100% was reinvested to maintain current and develop future projects. (OSCR, 2018)
Continuous growth will be a challenge, according to Angela, due to recent fiscal policies in the UK and cuts by a local government. However, due to the increasing income generated from commercial activities, The Larder is opening a new café bistro in April followed by a food production unit in 2018/19. Additionally, they aspire to open a micro-bakery. The Larder is scalable and as a social enterprise with charitable status, The Larder does not pay business rates. Angela states generating their own income and not having to pay rates helps the organisation to manage funds and 'move forward.'
Social and environmental benefit
A social accounting impact report has not been conducted due to lack of funds. However, The Larder carries out their own distance travelled survey with students at various points throughout their training programmes. Also, they gather testimonials and feedback from students, parents and grandparents to measure impact and make improvements. As The Larder is a cafe and social space, it runs various social events such as cocktail and wine evenings. These events encourage inclusion within the community, to reduce isolation within West Lothian. Further, an environmental audit has not yet been carried out, but it is imminent. Angela stated that the organisation's 'environmental relation is in how [they] recover food.' For example, the organisation is about to initiate a project called Food For All which supports 30 events throughout the year. During these events, beginning on the 10th April, The Larder will recover food from supermarkets and cook a meal for those who are hungry - combating food poverty within West Lothian. Thus, The Larder contributes to SDGs 1, 2 and 3 by committing to good health and well-being and helping to reduce hunger and food poverty of the people involved with the charity.
Interview
Angela Moohan, Manager
Keep this story going! Share below!
The Larder Cook School is based in Livingston, operating within the third sector.

It was founded in 2010 to meet the needs of the West Lothian community in Scotland.

The Larder endeavours to 'change lives through food' through the provision of training and employability services for the hospitality sector; cookery classes for all ages; corporate hospitality and regular social events.

The charity is a Company Ltd by Guarantee incorporated on 1st August 2011.