"Changing a Country, One Cup of Coffee at a Time"
Caffa
Overview
Caffa is a company that seeks to help the economic growth of Colombian coffee growers, using a business model focused on the eradication of poverty, responsible production, decent work and economic growth and, finally, peace and justice.
Caffa is a business created to commercialize coffee of the best quality while paying the coffee growers above average and giving them human rights, agro-ecology, finance and many more programs of education. This makes a difference not only for its quality but also for the history behind the one who cultivates it, seeks to give coffee growers visibility, and fights for reaching fair prices for their work.
Authors
María de la Paz Carrero Tovar
Lina Fernanda Flórez Romero
Maria Bernarda Morón Tirado
School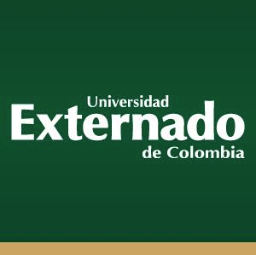 Universidad Externado de Colombia
Professor
Gustavo A Yepes López
Innovation
Caffa seeks not only to sell a high-quality coffee but also, to give tools to coffee growers in some regions that have been affected by the armed conflict in Colombia, giving them the opportunity to create coffee crops, teaching them about their rights and giving them a fair payment for their work. With this last idea of fair payment, reference is made to UN Global Goals #8 (Decent Work and Economic Growth), which seeks to provide an increase in the productivity of coffee growers along with job stability.

Inspiration
Caffa's adventure was born in 2016 when the founders combined their knowledge and love for coffee with their university training process.
After working on a research on ecological conservation in coffee plantations, the opportunity to build a company as a project to graduate presents itself. What began as a university idea, became a dream and then a reality.
Overall impact
Caffa has been given the task of traveling throughout Colombia to identify the best coffees of the country, with the best tasting criteria, guaranteeing a purchase at a fair price, with social responsibility and eco-sustainable processes.
Caffa's purpose is to have direct and human contact with the coffee grower to ensure real and effective change. Working is guided by social and ecological responsibility. In each contact with the coffee grower, Caffa offers to the coffee growers' family and community free human rights and agro-ecology classes, ensuring fair payment for crops.
In addition, Caffa not only pays these growers above national average, but guarantees they can properly administrate these payments. They know their product and they know their work's worth it, so they are able to change the community from a human rights perspective and they finish the coffee crisis.
This is a real innovation because they do not focus just on the commercial innovation but on the social innovation. The innovations are based in finding persisting issues and fixing them in a different and innovative way. This different way is acknowledging that there is a person behind every cup of coffee. This is Caffa and this is the flavor they want to leave in every single cup of coffee they serve.
Business benefit
Did you know that a coffee grower is paid 70,000 COP for an excellent quality grain that costs 78,000 COP to produce?
In Colombia, there was a brief decrease in Colombian coffee production with respect to the previous months of the same month of the year, where a production for the month of March 2018 of 1,037 bags of 60 kg coffee is evidenced; while in the two previous months it was 1,131 and 1,121 sacks respectively. (Federación Nacional de Cafeteros)
With a variation of 0.9%, coffee exports for the first months of 2018 showed a decrease from USD $ 265.18 million in the month of December to USD $ 219.85 million in the month of February this year . (Federación Nacional de Cafeteros)
It is expected that in the main regions where Caffa will be working (North of Santander and Quindio), coffee production will increase where there is no evidence of industrial grain production, but rather that it is a projection of coffee production by the coffee growers of the wider regions that continue having the quality and the necessary tools to grow.
Social and environmental benefit
Caffa believes that educating the population will bring benefits such as the economic growth of the community, the recognition of their hard work, and the guarantees they must obtain for their labor under the law terms of Colombia.
The recognition of the work of the other as the response to the eradication of poverty, decent and well-paid work are part of Caffa's social contribution. In turn, to be working in places that have been plagued by the violence, bringing human rights tools to the coffee farmers generates a promotion in peace and justice, in order to substantially reduce all forms of violence to find lasting solutions to conflicts and insecurity.
Through a humanized purchase, Caffa has proposed to transform the business model for Colombian coffee growers, working together with the communities to improve the conditions of access and production of Colombian coffee. For example, the coffee produced by Gabriel Gallardo in Pueblo Nuevo Norte de Santander, and marketed by Caffa, contributes to the conservation of native trees in their cultivation with shade and bird protection.
Interview
Juan Felipe Lozano, Beyond a cup of coffee
Keep this story going! Share below!
Caffa
Bogotá (headquarters), Country wide, CO
Business Website: https://caffacolombia.com/c
Year Founded: 2016
Number of Employees: 2 to 10
Coffee Hunters, we train, teach and share the art and science of coffee. We bring a 100% Colombian coffee to your door and deliver a coffee experience, sharing the true Colombian coffee culture.
"We are dreamers who believe in social and ecological responsibility by ensuring fair payment for crops and offering Human Rights and Agro-ecology classes to coffee growers."