Change the Way You Dress So You Can Change the World
Christy Dawn
Overview
The innovation of Christy Dawn is the direct use of deadstock and practices of regenerative farming that result in dresses that work with Mother Nature, not against her. Using deadstock gives recycled and scrapped fabric the life of forming new garments instead of being thrown away and creating mass waste. Additionally, using rotating soil on regenerative farms to produce some of their materials preserves water and supports overall soil health by increasing biodiversity. These direct practices, being full-time clothing manufacturers and farmers part-time, solve the sustainable development goal of sustainable production and consumption because they reduce the environmental harm caused by traditional fashion garment production.
Authors
Lauren Holloway
Kaylyn Bucknor
Katie Taylor
Aidan Clark
Sara Appelqvist
Robert Bushell
School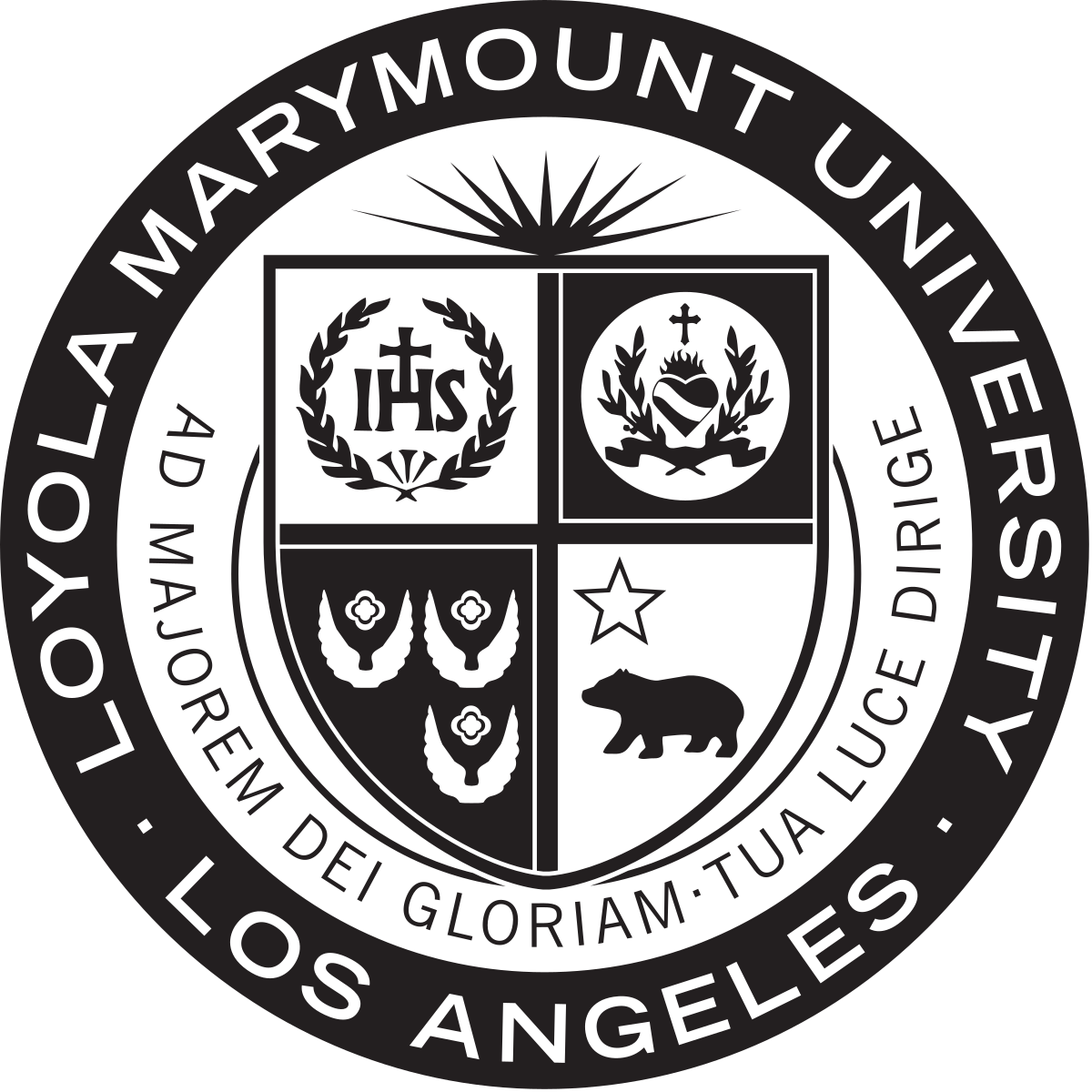 Loyola Marymount University
Professor
Jeff Thies
Innovation
Christy Dawn is a sustainable fashion brand committed to operations that honor Mother Earth. Their mission is to protect and replenish the Earth and grow and evolve from being sustainable to regenerative. Specifically, Christy Dawn commits to this mission through their innovation of beautiful and timeless dresses made from deadstock. Deadstock is a cheap, recycled fabric gathered from other companies' operations that allows for affordable, sustainable, and unique fashion. With hard work and dedication towards their endeavors, Christy Dawn has created dresses that are equally ethical, sustainable, intimate, and timeless, which has resulted in a thriving business at neither the expense of anyone's wallet nor the Earth.
Named after the founder, designer, and model Christy Dawn, the original idea of this innovation came to be when Christy and her husband Aras wanted to make their version of the beautiful dresses Christy wore while modeling, as well as pivot away from a less successful hat-making business venture Aras was pursuing. Furthermore, the duo had always considered themselves to care for the Earth, but they did not know where to start regarding conservation. Nevertheless, Christy and Aras wanted to develop a cheap and sustainable way to create dresses that helped the planet but did not hurt their profits. With consistent efforts and perseverance, Christy Dawn was born, and seven years later, the company is a fan favorite.
Using $20,000 in startup capital, Christy and Aras decided deadstock was the most feasible sustainable production option. Once their designs were created and the physical dresses were produced, Christy took her fashion industry expertise and social media to launch a campaign on Instagram and gain an audience. To her and Aras' excitement, their company took off; customers loved the incredible dresses, but they responded to the recycling aspect. This inspired Christy and Aras to push the boundaries of fashion further. Christy Dawn's dresses had the aesthetic everyone was looking for to look and feel good, and their sustainability effort skyrocketed them as a competitive force in the fashion industry. When telling this story, Aras made it clear that despite [the] conditioned idea that if it's good for the Earth, it's terrible for our wallet, Christy Dawn has and will forever be dedicated to creating something different that benefits all parties.
Christy Dawn shows that they are committed to ethical practices, sustainability, and regenerative practices. The creativity, passion, and alignment with their mission must be why they are beloved by both their customers and the fashion industry. They have prospered over the past seven years and will continue to do so in the future.
The Sustainable Development Goal we chose to focus on was Goal 12, which focuses on responsible consumption and production. This goal is a commitment to ensuring sustainable consumption and production patterns as our world continues to use resources unsustainably across the supply chain. One target that aligns with our chosen company's innovation is 12.5, encouraging the substantial reduction of waste generated through prevention, reduction, recycling, and reuse. Christy Dawn's sustainable production practices while creating their dresses align with this goal. They make recycled dresses from deadstock, a recycled fabric that would usually be thrown away, and use regenerative farming to produce other raw materials needed for their business, inspired by India's farming techniques. The land used for Christy Dawn fabrics is rotated, growing different crops in the same soil in the off-seasons to replenish natural resources and biodiversity. This farming technique results in less crop and water waste. It is better for the environment than traditional farming techniques, which deplete farmlands of their nutrients and render them unusable for years. By applying these innovations to their garment production, Christy Dawn exemplifies Goal 12 with a realistic way to produce clothing sustainably.
Inspiration
The original idea for the innovation came about when Christy wished to recreate the dresses she wore in her modeling profession - but better. In the beginning, Aras and Christy looked for the durable and beautiful fabric to create their first line of dresses, but traditional fabric in the amounts they required would run them around $6,000. Unfortunately, this was already nearly one-third of the couple's startup budget for the business before any other costs! Because of this, Aras and Christy decided they needed to equally focus on reducing overhead and making beautiful dresses because they needed to make rent. Still, they didn't like not having a connection to the manufacturing process overseas or the end product quality. Luckily, one day, while hunting for fabrics, Aras and Christy discovered deadstock and realized they had found the affordable fabric solution they needed! Once they saw how easy it was to create unique and customized designs off this sustainable recycled fabric, they solidified their business idea. They began to focus on their overall sustainability by asking what is [our] responsibility outside of making money? After Aras and Christy became more deeply involved in their company's environmental impact and began to grow in size, they committed themselves to learn about regenerative agriculture because, unfortunately, it was just not possible to source deadstock efficiently on a large scale.
Because of this, the motivation for using deadstock efficiently, economically, and sustainably became a top priority. Originally, deadstock began as an economical and sustainable incentive, but it evolved into much more. Since Aras and Christy only had $20,000 in startup capital, it economically made the most sense to use deadstock as the fabric for their dresses over buying brand new materials. Using deadstock was crucial for Christy Dawn to create a wide range of dress designs without breaking their bank. Once Aras and Christy discovered that their innovation also positively impacted the environment by giving new life to textiles that would have been thrown out, they embraced the positive economic and environmental benefits in their business model. In addition, their customers loved the incredible dresses for their designs and aesthetic, but they ​really​ responded to the recycling aspect. This inspired Christy Dawn to dive further into sustainable development and learn about how they could play a role in regenerative agriculture. Aras said they wanted to "work with the environment instead of working against it," which became the central purpose of their business innovation. The results Christy Dawn received early in the business' life kept them motivated to continue their operations sustainably.
Overall impact
Christy Dawn's innovation of high-quality, low-cost, and sustainable dresses continues to be a significant economic win for the company. When Christy Dawn first started, Aras and Christy had to focus their energy on saving money and making a profit before all else. This was a problem considering they also wanted to be a force for good and were not sure how monetary constraints would affect that. By discovering the solution through deadstock, their dresses were born. They quickly gave Christy Dawn a unique niche within the fashion industry, helping differentiate them from competitors and draw new consumers. Aras commented that in the beginning, many people felt that large-scale sustainable production was unrealistic. Still, Christy Dawn showed that modern companies could think outside the box and employ sustainable techniques in a way that was good for business, society, and the environment as a whole. Aras declared that "when [you] slow down for a second and think about how [you] can act as decent human beings in relation to each other and the environment, things can and will get better, and Christy Dawn is proof of that."
Business benefit
The business benefit of Christy Dawn is that they sell affordable, high-quality dresses at a reasonable production cost. By producing dresses made from the recyclable material deadstock, Christy Dawn can maintain a profitable and competitive position in the fashion industry while also making a significant profit to continue the business. In addition, regarding the environmental benefits, the production of Christy Dawn's dresses not only avoids harming the environment but helps replenish what has been taken from it. Thirdly, regarding society's benefit, consumers have become more aware of the poor environmental global condition, and they now understand that ethically made clothing costs what it costs. Compared to ten years ago, people are now more willing to buy one piece of clothing that will last longer and is sustainable for a higher price instead of buying multiple cheap items that will end up in a landfill within a few months. Ultimately, society's understanding of the interconnection of the economy, the environment, and humanity is to both Christy Dawn's benefit and consumers' because Christy Dawn makes a profit. Consumers get timeless and beautiful dresses, and nobody hurts the environment. In the end, Christy Dawn is living proof that businesses can be better and balance attainable economic, social, environmental, and sustainable results simultaneously.

Social and environmental benefit
Christy Dawn's dresses ended up not only being a boom for business, but to this day, they continually aid in preserving numerous acres of farmland. Instead of depleting farmlands of their nutrients and rendering them unusable for years, Christy Dawn employs regenerative techniques that slash crop and water waste. In the short term, Christy Dawn's overall water usage goes down every year, and the farming techniques they incorporate parallel the way Indian farmers have operated for generations. Aras learned about this agriculture method by spending time in India with the owners and tenders of the land Christy Dawn uses for their production. By doing so, Aras saw first-hand how much better Indian regenerative agricultural practices and production are for the environment in comparison to the standard fiber production techniques used in fast fashion industries. With this new information, Aras and Christy incorporated such simple and genius ideas into their business model, and it has worked out for Christy Dawn in the long-term. For example, the land Christy Dawn uses to grow materials for their dresses is rotated seasonally, producing other crops in the same soil in the off-seasons as a way to replenish natural resources and biodiversity.
Interview
Aras Baskauskas, Founder & CEO
Keep this story going! Share below!
Christy Dawn
Los Angeles, CA, US
Business Website: https://christydawn.com
Year Founded: 2013
Number of Employees: 11 to 50
Christy Dawn is a sustainable women's fashion brand committed to operations that honor Mother Earth. Their mission is to protect and replenish the Earth and grow and evolve from being sustainable to regenerative. Specifically, Christy Dawn commits themselves to this mission through their innovation of beautiful and timeless dresses that are equally ethical, sustainable, intimate, and timeless, which has resulted in a thriving business at neither the expense of anyone's wallet nor the Earth.