Change the Way You are Powered Today
Sun360
Overview
Sun360 is a clean tech company that strives to foster growth in all sectors by providing sustainable energy solutions from an environmental, social, and economic perspective. With the stock of natural resources getting depleted every second and eco-system being degraded, the consumption of energy resources has to be wise, judicious and non-wasteful. Sun360 uses solar energy to deliver energy needs in home or business. It offers turnkey solar solutions for off-grid applications, commercial establishments, industry and residential power needs.
Authors
Manish Kumar
Mehak Sharma
Nikita Mehra
Bidhi Nayak
Soumendu Sanyal
Mansi Gandhi
School
Goa Institute of Management
Professor
DIVYA SINGHAL
Innovation
Recently, it operationalised Goa's first optimiser based solar power unit at Sensible Earth, Centre of Sustainability, Porvorim and created the first model plant in Goa.
Inspiration
Working towards cleaner energy was always in Anish's mind but while working in Accenture Consulting for 4.5 years, he got opportunities to work for various energy clients. It is here where the idea of using clean energy as a business model got an impetus. According to him, "the economic growth of a country is absolutely important. It is something we can't put the brakes on. But, we need to fuel this growth using sustainable measures i.e. it should not become too difficult for us to clean up the mess at the later stage." So, the main motivating force was to provide industries, commercial entities and homes with more sustainable ways of growing and at the same time keeping their lifestyle and trajectory of growth on the same level.
Overall impact
Sun360's vision is aligned with SDG 7 and SDG 12. It has until now installed 60000 sq. feet of solar installations which has saved 32 lakh units of electricity per year by providing sustainable energy solutions at reasonable costs to homes and industries. Also, the company has reduced about 2600 tons of carbon dioxide emissions until now. It is equivalent to taking 480 cars off the road per year or planting 72000 trees. This data alone shows the scalability of Sun360 which is possible only because it is able to increase the awareness of the benefits of solar energy among the citizens.
Business benefit
"Today, people won't lower their lifestyle no matter how much we harp them about technology and environmental benefits. No one will buy a product just on environmental and ethical grounds if does not make economic sense." Sun360 not only offers cleaner energy options but also creates a green consciousness among its clients. Each of sun360's solar devices has a remote monitoring portal where one can track the resources and check the usage pattern, carbon footprint they have reduced and money saved by the customer. A customer tends to become more conscious and aware when data is processed and provided to customers in the form of reports.
Commercial systems save their money on tariffs and can payback themselves within 3 years in addition to the fact that the system has 27 years of warranty means that the customer can enjoy 'free' electricity for the next 24 years. Installation of systems is customized and engineered and not done on a thumb rule basis. This coupled with deep solar expertise, use of internationally certified components and prompt after-sales service distinguishes Sun360 from other competitors and thus has improved its scalability manifolds. It has helped it to increase its customer base not only in Goa but also in other states such as Karnataka, Maharashtra and Tamilnadu and planning to expand in northern states too.
Social and environmental benefit
Sun360 has 3 major products: Solar power systems, Solar water heaters and Solar LED lighting. Each of the projects is providing benefits to the society/environment in unique ways:
Solar power systems:

• Through 'Net Metering', not only can a customer reduce electricity consumption from the grid, but also generate surplus power that can be sold back to the grid, thus creating an additional income stream.
• Easy Installation and little maintenance: Solar power systems have very few movable or breakable parts which means less replacement due to wear and tear. Apart from the low installation costs, solar power systems require very little to no maintenance and can serve for a lifetime too.
• Eco-friendly - By lowering electricity bills, solar power systems not only pay for themselves over time but also reduce air pollution caused by the conventional grid. The system can increase 'peak load generating capacity' without having the need to turn on expensive and polluting supplemental systems during peak demand periods. Contributing clean, green power from one's own solar electric system helps create jobs and is a great way to mitigate the pollution and other problems produced by electricity derived from fossil fuel.
LED Lighting:

• Cost benefits to customer - Traditional lights are much cheaper than LED lights/Solar lights. But LED lights can save a lot of money in the long run. Unlike traditional lights, Solar/LED lights don't need frequent replacement and even the electricity consumption is less.
• Energy efficient and eco friendly - LED lighting solutions are 80% more efficient than traditional lighting solutions. It uses 50% less electricity than incandescent light bulbs. LED bulbs emit light in one particular direction and do not dissipate heat, thus saving more electricity. There are no toxic wastes emitted by LED lights, hence reducing contribution towards global warming. It does not emit UV or IR radiations since they emit light virtually. This, in turn, reduces carbon footprint and promotes greener living.
Solar Water Heaters:
• Depending on the type of fuel used and tax benefits availed of through accelerated depreciation, a client can expect to recover the capital cost of a solar water heater system in 1.5 to 2 years with a project internal rate of return in the range of 45-55%..
• Industries can drastically reduce the carbon footprint based on the type of fuel consumed and quantity of hot water required for various processes. Sun360 provides an environmental impact assessment along with proposals that can help an industry apply and receive national and international energy conservation certifications.
Interview
Anish Sousa, Founder & CEO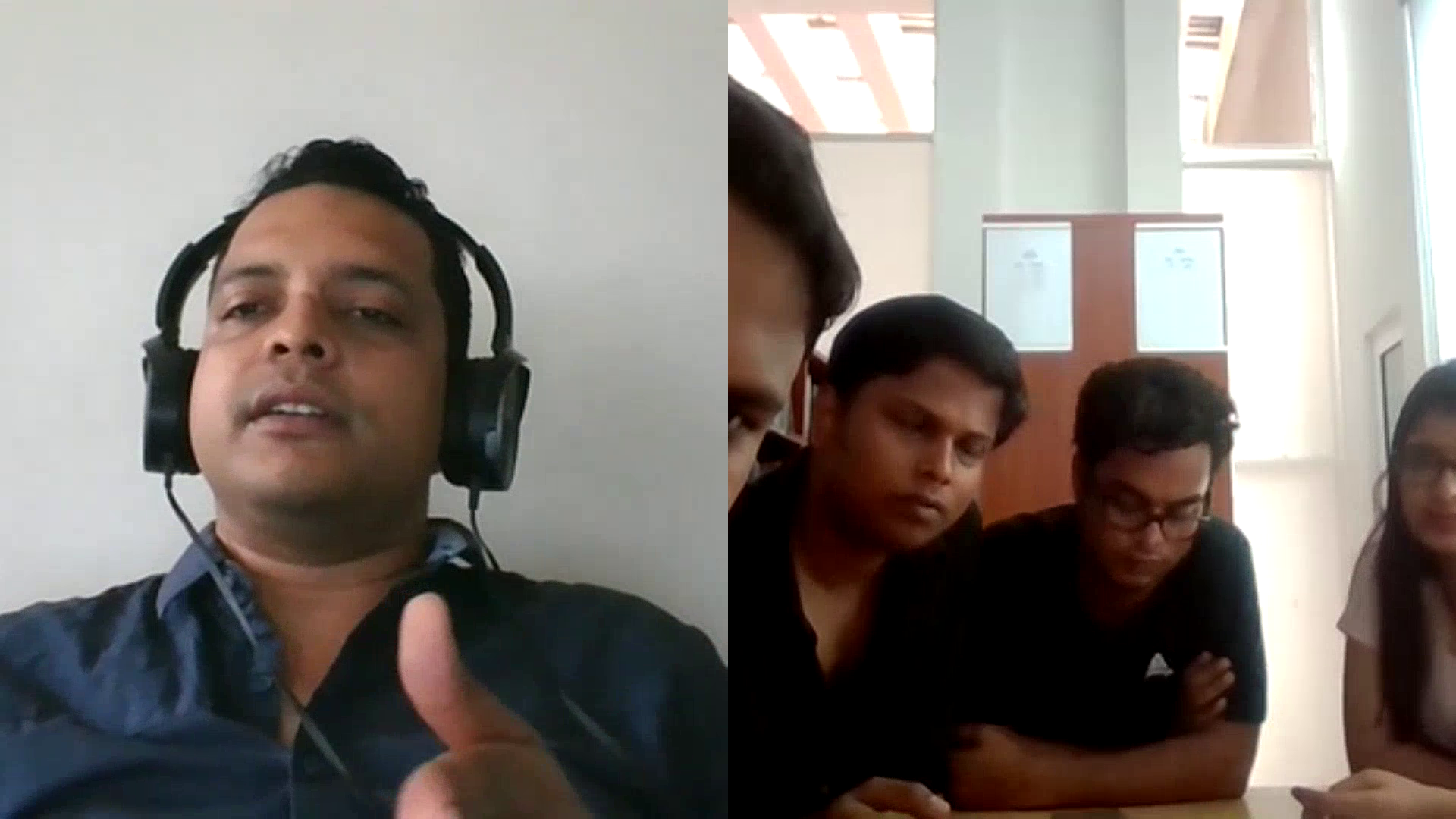 Keep this story going! Share below!
Sun360
Mumbai, Pune, Goa, Bangalore and Chennai, Goa,Tamilnadu,Karnataka and Maharashtra, IN
Business Website: sun360.co.in
Year Founded: 2012
Number of Employees: 2 to 10
Sun360 is a clean tech company which prides itself on dedicated customer service and innovative products. The company's spread extends across Mumbai, Pune, Goa, Bangalore and Chennai with strategic partnerships and alliances formed with leading solar photovoltaic manufacturers and installation companies. Sun360 delivers solutions that are:
• High quality yet competitively priced
• Custom designed for specific needs
• Range of off-the-shelf solar products for different commercial and domestic needs
• Prompt after-sales service due to strong local network
Sun360 supplies and installs:
• Solar photovoltaic systems
• Solar water heaters - industrial scale
• Solar street lighting
•High wattage industrial LED lighting