Change Is a Team Sport
Adidas
Overview
In April of 2020, Adidas launched its Sustainability Campaign. The strategy is deeply rooted in the core mission of the company. They understand that they have the ability to inform consumers through their products. Therefore they have developed concrete targets and measurable objectives.
Authors
Tamesha Alexander
Louis Gregorio
School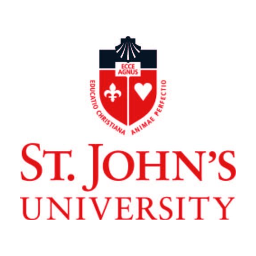 St. John's University
Professor

Charles Wankel
Innovation
Adidas is one of the few billion-dollar corporations that strive to have a positive impact on the environment. The company is constantly thinking of ways to reduce their carbon footprint. Adidas has committed to gradually increasing the use of more sustainable fabrics, and plan to make 100% of their cotton meet the requirements set by the Better Cotton Initiative. Also, they are partially accredited by Bluesign, who supports the removal of dangerous chemicals from the textile industry, textile workers' health and responsible resource use.
Supporting Women In Sports has always been a high priority for Adidas. They are aligned with multiple partnerships that are dedicated to gender equality. Their most recent women in sports campaign was directed to multiple video advertisements set to be released.
The word "Team" is used often in Adidas culture. Their managers are called "Team Leads," and the staff are referred to as "The Team." Collaboration is an essential part of a successful team which is why the brand promotes this kind of culture. Over the years, Adidas has implemented 3D and 4D technology into their footwear. Instead of doing this in-house, it was outsourced to a company called Carbon, a 4D printing company. In wake of the recent outbreak of Covid-19 Adidas has reached out to them again. However, this time it wasn't for sneaker. Instead their partnership and collaboration resulted in rapid production to manufacture face shields for those on the front lines in our healthcare system. This is just one example of how Adidas has used partnerships to fulfill a societal need that will benefit the community.
Inspiration
When starting our interview with Mayra, we went over the UN Global Goals. We agreed that Adidas is certainly for the people and is proactive in creating a work culture that promotes a majority of these goals. Gender equality was one that stood out to her. As a Manager at Adidas, she has first-hand experience with this goal. She mentioned the "#20PercentCounts" campaign. This campaign was designed to bring awareness and challenge other companies to end the gender pay gap. The employees wore shirts and name tags depicting the slogan. Once Mayra received the information from Human Resources, she was charged with relaying it to her team and to keep them motivated to spread awareness. Mayra's inspiration comes from her personal family experience. Mayra said "I am the oldest of six kids, five girls and one boy. If I can help spread awareness and bring gender equality issues to the forefront, then I feel like I have made a difference for women like my sisters." She added that these awareness campaigns have led Adidas to sponsor events. One event, in particular, was for women to "come together to exercise and be creative."
Overall impact
Per Adidas' matra, "The ultimate goal is to have a product that delivers high performance, but which is also made in a sustainable way (Adidas)." They deem innovation as the key to the success of all their products. They are very selective about how they make their products and the vendors who are selected to make their merchandise. All materials used are held to the highest expectation of impacting the environment in a certain way. Whenever Adidas becomes aware of the opportunity to responsibly impact society in a global forum, they develop ways to make it happen. It's as simple as the saying "If you knew better, you'd do better" all of the morals and principles that the brand stands for goes back to that.
For instance, if we look at the current global pandemic surrounding COVID-19, Adidas offered their assistance by partnering with Carbon Company to print face shields for healthcare workers. As a billion dollar corporation, Adidas seek to consistently give back to the world that made it successful.
Business benefit
Adidas offers fair compensation for all of its workers. The wage scale may vary, depending on location, but the benefits and morality they stand for are consistent. Their mission goes beyond just creating merchandise for apparel. They are continuously supporting various causes and are invested in pursing new opportunities to better the economy.
The company's most recent women in sports campaign was directed to multiple video advertisements set to be released. The subject was a young girl who was looking for validation. When asked about the message behind these videos Nicole Vollebregt, SVP of Global Purpose for Adidas said, "We believe she needs to see strong female role models who inspire her to pursue her dreams. As part of our continued efforts to increase visibility for women and girls in sports, we are committed to ensuring that we will have equal gender representation across all social channels. This is the first step in changing how we will approach content creation in the future."
The campaign led into another one. This time it was called "Reimagine Sport." Adidas released an entirely new product line for women. The clothing was designed for all women, no matter the body type. This was done to ensure that no woman felt excluded when shopping in a sports apparel store. The new product was sold in existing stores and helped generate even more revenue for the company to target new markets. Since the line was so successful, we can definitely see Adidas adding more products, as well as collaborating with other brands. This campaign not only generate revenue, but, more importantly, it helped those who would normally feel excluded find their comfort zone. It was great for public relations.
Social and environmental benefit
For over five years now Adidas has been partnered with Parley for the Oceans to produce a wide range of products that are made from recycled waste in seas. The most popular product is their Ultra Boost trainers. Adidas prides themselves on being able to say that the trainers are made out of 100% recycled materials. The company's ultimate goal is to reduce their waste production, energy consumption, and water use by at least 20%. Understanding the environmental impact that these factories have on the world and taking action is a step in the right direction. Adidas is actually a founding member of the Better Cotton Initiative and the Sustainable Apparel Coalition. They are also working with the Leather Working Group to help support animal welfare. They also provide consistent wages for their employees, which goes a long way as well.
"We want to inspire and nurture role model leadership." Adidas is all for furthering the education of not only their employees but also those in local communities. As a student, there are many ways to further your education within Adidas. These include Apprenticeships, Global Trainee Programs, Internships and more. Internally, employees have access to learn a second language for free, workshops on the Adidas Portland campus, and access to free LinkedIn Learning courses. To top that, they also offer education payment relief to their full-time employees. In terms of education in the community, Adidas has contributed in many ways. One example is their football instruction program (Daily Football) which launched on television in China. This segment consists of step by step instructions on how to play the game of football.
Interview
Mayra Hernandez, Store Manager
Keep this story going! Share below!
Adidas
Bavaria, Herzogenaurach, DE
Business Website: https://www.adidas.com/
Year Founded: 1949
Number of Employees: 10000+
The Adidas Group aims to be the world leader in the athletic goods industry, with sports brands built on a passion for sport and an athletic lifestyle. They're consumer-centric, meaning that they are constantly improving the consistency, look, sound and picture of products and their organizational structures in order to reach and exceed customer standards and give them the highest value. They cultivate experts in creativity and design who aim to help athletes at all ability levels reach maximum performance for every product brought to the market. As a multinational company it encourages workers and shareholders to be socially and economically conscious, and creative, in addition to the financial perks. They remain committed to continually improving their brands and goods to remain competitive in an ever changing market.