Celebrating Diversity Through Design
Threads by Nomad
Overview
The true innovation of Threads by Nomad is the company's commitment to identify and address the needs of refugees in the United States and individuals endangered by displacement across the globe.
Authors
Lillian Justus
Melissa Downey
Adam Kradas
School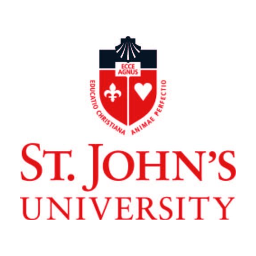 St. John's University
Professor

Charles Wankel
Innovation
While on a trip to Dakar, Senegal, Nell and Christen, the mother-daughter co-founders of Threads by Nomad, came up with the idea to create a lifestyle brand that celebrates diversity. The true innovation of Threads by Nomad is the company's commitment to identifying and addressing the needs of refugees in the United States and individuals endangered by displacement across the globe. Threads by Nomad creates comfortable ready-wear clothing made from fabrics sourced by local artisans from Togo, West Africa, Thailand, Bali, Guatemala, Ethiopia, Kyrgyzstan, and Mexico, and produced locally by refugee artisans in the United States.
In addition to providing micro-enterprise opportunities to refugees and individuals endangered of displacement, Threads by Nomad is also a retail partner with jewelry, accessory, and home decor companies that provide jobs to economically struggling people across the globe.
Adera Designs: An Ethiopian company that employs mothers that make handmade recycled and upcycled jewelry.
Haiti Design Co: A company that provides consistent employment and job training to local artisans.
Woven Artisans: A fair trade company that supports entrepreneurial talents of individuals in Ethiopia.
The Master's Handicrafts: A wholesale export business that helps the indigenous people of Kyrgyzstan launch their products in the Western world.
The Esther Project: A company that helps combat human trafficking by employing artistianal women in Kenya.
Ajuna Designs: An ethical jewelry business that provides vulnerable women in Uganda with employment.
Threads by Nomad celebrates diversity through design by connecting people from different cultures through fashion and design.
Inspiration
"As a young child when you witness real poverty that way, it changes who you are. I grew up with that sense of the world and of people and of needing to serve, but then at the same time I like beautiful things, and my talents are in marketing and buying and design, and I couldn't figure out a way to make those two things make sense together… until we returned to Dakar, Senegal."
After decades of living and traveling abroad - and even though there was a particular trip identified as the main catalyst - it is arguably a lifetime of inspiration shared by the mother-daughter team that culminated in the Threads by Nomad concept - sourcing from individuals who are displaced, or are in danger of displacement. In retrospect, Threads by Nomad seems like an idea that was always meant to come to fruition.
While a socially-responsible initiative was the impetus to found Threads by Nomad, it also came with closely paired challenges: "How do you celebrate diversity in textiles – through things – while also acknowledging the people and traditions and cultures that those things come from?" Finding the balance between avoiding a sense of appropriation, while still embracing and connecting with others through the "things" that represent their cultural experience is a guiding value for the company.
The motivation behind starting the company still guides their core mission; and, as with all great ideas, it has continued to evolve. "To thrive and be a refugee in the United States is not easy." Threads by Nomad has grown to include working with refugees in the U.S. while maintaining the distinct authenticity of the products. "We don't ask for assimilation; […] we want them to be them, to be appreciated in the workplace for who they are and their own experience and talents."
Overall impact
Threads by Nomad sources fabric from countries around the world, including West Africa, India, Togo, Thailand, Bali, Guatemala, Ethiopia, Kyrgyzstan and Mexico. Co-founder, Nell Green, has been traveling the world for 40 years, which has allowed her and her daughter, co-founder Christen Kinard, the unique position of sourcing materials and finding artisans through networking and word of mouth. Occasionally, if they need something specific, they research for materials.
One of the main ideas behind the company is to, "create opportunities to thrive for those who are displaced or in danger of displacement." (threadsbynomad.com/pages/about) In the U.S., they employ refugees as tailors, embroiderers, design artists and jewelers to work in a good, positive environment with a healthy income so they can "thrive not survive." They connect with refugees in the U.S. mainly through refugee resettlement groups such as the International Rescue Committee (IRC), interviewing refugees who are already here and established (vetted, given a social security number and work permit). They receive three months of financial assistance by the government and are fully employable.
Business benefit
Some of the major impacts of the innovation on the business include language barriers and quality control. Sourcing fabric from around the world can lead to issues with language barriers, making it difficult to communicate clearly. Even if you overcome language barriers, things will come up. For example, sometimes they can end up with too many fabric samples before it's done right. When hiring employees in the U.S., they require no English or education, only a skill they can use or be willing to learn. Sometimes they communicate through pictures or gestures. (http://voyagehouston.com/interview/meet-nell-green-threads-nomad-off-ramp/) Overcoming language barriers is a common challenge to Threads by Nomad and other businesses that rely on materials, artisans and employees from other countries.
Quality control is another concern with having a business model that includes employing refugees in the U.S and artisans across the world. As Christen explains:
"The West has a different expectation when it comes to finishing of garments or quality of accessories. We are accustomed to things being done perfectly with machines and mass produced. They have to look and feel a certain way for us to be willing to wear them, especially if you're going to pay the prices that we ask for our things. Communicating that to people who are used to handmade and at times cheaply made [clothing/accessories], that has been really, really difficult across the board"
To overcome this, Threads by Nomad, has a parent non-profit called The Off Ramp, through which they consult with other organizations that use similar business models. One of the things they teach through The Off Ramp is quality control which isn't a widely known concept for businesses, especially those primarily overseas trying to sell to the American market. Quality control is also a very important concept for the business model because they don't believe in or want 'pity sales' from their customers. Christen emphasizes:
"I don't want to sell you a product that you buy just because you feel bad about the people who work for me, that is not the business I'm in. I want you to wear this and love wearing it, and so for that to happen, it needs to be a superior quality. So that I would say has been the biggest challenge."
In order to maintain their goal of social responsibility in sourcing and hiring they find ways to overcome these challenges that their business faces. They do have a unique advantage in facing these challenges in that they are long-time world travelers, "nomads," and have a familiarity with the languages and cultures of the artisans they employ, allowing them to communicate and network more effectively.
To understand the impact of the innovation on society, Christen starts by explaining there are two economies (1) actual economy, or the bottom line, and (2) the unquantifiable economy which includes the number of people hired and the significant amount they have been paid. To maintain the business model and to further describe the second economy she is referring to, she states:
"I have to believe that there are intangible, dramatic, positive consequences of the work that we're doing that we're not even aware of. That by helping one person, that person helps another, and that person helps another, that there is this intangible economy that if you do the little bit of good that can do, that you're capable of doing, it will be amplified in ways that we don't understand, and business can be a source of good, business must be a source of good if we're going to address the world's problems, so I have to believe in that type of economy."
Social and environmental benefit
The impact on society is significant especially in the lives of those who work with them. They have helped beyond a healthy income by providing emergency medical funds for the wife of one of the employees who got diagnosed with cancer. They were also able to keep people employed during the early part of the pandemic when there was no business until they were forced to shut down their studio. The equipment was not mobile to move to the homes of the employees, causing them to rehire full time employees on a contract basis until they are able to fully reopen. Prior to the pandemic, they had two full-time employees and between 5-10 part time employees. They have given free English tutoring, on-the-job training, furthering their significant impact to society. It is important to see past the bottom line and believe that there's more being done by the business or people won't invest in this type of business model.
This emphasis on social responsibility is important as it is a common trend with consumers to seek out businesses that consider social and environmental responsibility. Businesses are leaning into this responsibility; it is increasingly a good business decision to pay attention to the trend and have a stance on social and environmental issues. According to Christen, "Increasingly, people with purchasing power care, they understand that their dollars have an impact on people on the planet and that that impact is either positive or negative, it is never neutral." The typical customer for Threads by Nomad is more educated, more affluent and urban. Those people are typically more aware of their purchasing power, but it is not exclusive to that customer base, it is extending beyond that stereotype quite rapidly.
As far as the impact on the environment, this is something the business is still working on improving. They are making strides and changes where they can, however, it is really hard for small businesses to be environmentally friendly. It's more expensive to be environmentally friendly than not. They have a No Waste Policy where nothing gets thrown away, everything gets reused. They use inexpensive, "ugly" recycled, reused packaging, with the expectation that the customer loves what is inside. Another area where they are environmentally conscious is with their promotional bags at events. They can't afford environmentally friendly branded bags, so they are using environmentally friendly non-branded bags. These are among some of the tough decisions they have made to maintain an environmentally friendly impact. According to Christen, it is never the case where a business can be totally environmentally friendly, and in her case, "for small businesses like ours, if I were to make the most environmentally friendly decision every single time, I wouldn't be here, so I have to choose where I can: Is it worth it, or am I actually just undermining all the other good that we're doing?" They are, however, continuing to try to improve their environmental impact and are ahead of the curve but still have a long way to go.
According to Christen, short term effects of their business innovation include "providing refugees with income they would not have otherwise in an environment that is positive and personable and is about thriving instead of surviving which is at their core." This follows into their long-term impact and goals, which include being a model for what businesses can do in serving refugees, specifically here in the U.S.. Christen emphasizes the problems she sees with how refugees are generally treated in the U.S., stating:
"I think it is a crime that people who are highly educated, have a really important perspective on the world and who come to us with experience that is invaluable, get put in minimum wage jobs where they are seen as commodities instead of people, that is a crime. [And] if we can use business as a tool to say, not only are you welcome, not only are glad that you are here, but we want to learn from you, learn with you and grow with you, then I want to be a part of that."
The long-term effects they are hoping for is to show small businesses that this is possible, it is a sustainable business model. Continuing and spreading their socially responsible business model is at the heart of what this business stands for.
Interview
Christen Kinard, co-founder
Keep this story going! Share below!
Threads By Nomad is an innovative clothing company in many ways, emphasizing social responsibility in their core business practices. The co-founders, mother and daughter team Nell Green and Christen Kinard, had the idea to provide meaningful employment for refugees in the U.S. to design and make their clothing line so these refugees can "thrive and not survive." They also source materials from all over the world from artisans in danger of displacement to create unique designs. Threads By Nomad seeks to celebrate "diversity through design" by selecting diverse textiles while acknowledging the people, traditions and culture where those things come from. In their business venture, they are also a retail partner with several jewelry and accessory companies that provide jobs in economically challenged areas around the globe. The co-founders also have another organization, The Off Ramp, where they partner with companies to provide opportunities for forcibly displaced persons, helping them address needs particular to refugees in the U.S. with the hope of spreading their business model and showing how important it is to be socially responsible.