Carsharing Innovation
Blox Car
Overview
CMO Santeri Petrell describes Blox Car as "a peer-to-peer car sharing marketplace. So, it makes possible to share your own private owned car and as well when you need a car it gives you the possibility to get a car from nearby. So it's basically an Airbnb for cars". For consumers, Blox Car is a smart way of using a car and for car owners a sustainable way to keep their car. One shared car can replace over ten privately owned cars.
Authors
Larisa Provotorova
Nickolai Rossinski
Iiris Antinoja
Alejandra Espinoza
School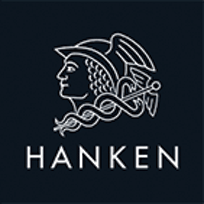 Hanken School of Economics
Professors
Martin Fougere
Anna Dziuba
Innovation
Blox Car is a great example of a sustainable business that actually makes people's lives easier and more convenient while at the same time benefits the environment. Blox Car doesn't force people to completely stop using private cars, as for many people private cars have been the most convenient or the only way of transportation. Instead, it offers people the possibility of not purchasing their own cars by giving this sharing option. Any person can easily visit the Blox Car's website or an app and reserve their own car for an hour, day, week or more. In busy cities, people seldom own their own car, but they may still occasionally need one. Blox Car offers a very convenient way for people in big cities to access a car.

This solution helps people to approach more responsible car ownership and usage. Blox Car contributes to two SDG's - number 12 ("Responsible consumption and production") and 13 ("Climate Action") by providing an opportunity to easily rent cars, people become more deliberate when it comes to car ownership. Knowing that with Blox Car you can always find a car for yourself and rent it whenever needed, some people might refuse the idea of buying their own car. Oppositely, those who already own a car and realize that they do not use it that often can get extra income by renting out their car through Blox Car. Moreover, as people will tend to own fewer cars, this will lead to less CO2 emissions, and thus will help to prevent global warming and climate change.
Climate change, rapid urbanization, and digitalization are global drivers driving local change. A car is considered indispensable by many car-owners, is often unused 95% of the time taking up space and costing the average car owner nearly 7 000€ a year. Blox Car allows car owners to cut 25% of this cost.
Inspiration
«Our founder Paul Nyberg, he has a long history in renting out the rooms of his own homes and houses before Airbnb did even exist. So, for him, it was quite natural to start solving the problem of private-owned cars like this car-sharing model. And there were no car-sharing businesses working with a peer-to-peer car-sharing model in Finland before Blox Car. »
Probably after that, he saw potential in the car market by being inspired by the sharing economy, like Airbnb and others. Blox Car has employees from different business areas for example, their CMO is from the car industry business.
According to the research, privately owned cars in Finland are being used only 5-20% of the time. Blox car was created on a mission to reduce car ownership and usage and to help to prevent the environment.
Overall impact
One shared car can replace over ten privately owned cars and Blox Car has 11,000 users and 800 registered cars, out of which 100 can be rented instantly.
Blox Car is having a great effect on the car-sharing industry and the environment. They are creating a community where people can take part in the growth of the company by investing in it and cooperating with other mobility services and big marketplaces. They have been helping car owners and those who rent it to make smarter choices depending on their journey in a sustainable way. According to Santeri, "It enables that the cars can be shared also outside the big city centers or big cities. For example, we have some cars in Lapland and in the countryside and for travelers, those are quite nice options to rent a car in a sustainable way."
Business benefit
Blox Car has started a crowdfunding campaign to raise 500 000€. Anyone can buy a piece of the company as little as 500€. Once the necessary funds are raised through crowdfunding, the company will begin its move into the Northern and Middle European markets.
Blox Car had a great start by joining Slush and as a vehicle-sharing startup. It won Slush´s award in 2018 for the best service supporting sustainable development in Finland. This gave them great visibility and recognition in Finland to prove their concept and opened new investment opportunities.
In one month the company raised around 160 000€ on the crowdfunding platform FundedByMe. Blox Car has 9 current team members, including its founder and CEO Paul Nyberg and one board member or an advisor. It had sales of 217 000€ in 2018 (2018/09) and revenue of 17 000€ (2018/09).
Blox Car has plans to expand into Scandinavian and Middle European countries. It also plans to expand into Ride Shareit - a business model for sharing car rides and beyond car-sharing to boats and other utilities.
Blox Car staff is also especially proud of their award achievements: Slush, Sitra Fiksu Arki -startup contest and Place of an experiment by the Prime Minister's Office.
Social and environmental benefit
Some environmental impacts of car-sharing:
• Changes attitudes to driving focus attention on the other "eco modes" and influence transport choices.
• Creates potential for a better quality of life and urban form: freed-up parking spaces in neighborhoods with increased car ownership.
• Cost transparency decreases distances driven: The high initial costs of a personal vehicle reduce the willingness of car drivers to choose the most appropriate mode of transport for each individual journey. Leading to: "since I've paid for the car, I should use it as much as possible.'' It is an efficient use of all transport modes.
• Each carsharing vehicle replaces at least four to eight personal cars.
Santeri Petrell tells that: "it enables especially when you live nearby city centers if you don't really use a car that much or just on a regular basis or few times per month, you don't need to own it, you can just rent it from your neighbor".
More and more people are seeing their mobility and transportation needs as services they prefer to buy easily. Owning vehicles is not anymore a must for the younger generation. Millions of cars sit unused every single day all over the world. Blox Car wants to make better use of existing cars. By bringing together cities, online route planners, Mass operators, ride-sharing platforms and car rental companies - and others - under one platform dedicated to the idea of car-sharing, changes the way people and businesses think about using and owning cars.
For car owners who do not use their vehicles often, it is a great way to share and let others save fuel. Users can find a vehicle model that fits either short or long-distance journeys which is not an option when you own a car. In this way, they make better use of resources and less impact on the environment.
Sharing economy benefits in general: increases possibilities for self-employment and extra income strengthens the sense of trust in the society, mitigates consumerism and encourages sustainable choices.
Interview
Santeri Petrell, CMO
Keep this story going! Share below!
Blox Car
Helsinki, FI
Business Website: https://bloxcar.fi
Year Founded: 2015
Number of Employees: 2 to 10
Blox Car is a peer-to-peer start-up on a mission to turn the world to a more responsible and sustainable lifestyle. The company was founded in Finland in 2015 by Paul Nyberg, and now is planning to expand to other European markets. Blox Car is a win-win marketplace for both owners as well as users.