Care, Compassion, and Community
HANAC
Overview
Recognizing the constant increase in the economic struggle of the community over the years, HANAC, Inc. has continuously worked towards innovating and establishing new programs that will improve the quality of life of communities that are in need. Over the past few years, the organization has successfully developed a for-profit program that builds affordable housing for low-income communities, including seniors and families.
Authors
Evi Kanellos
Dante Lenko
Tran Minh Nhu Le
Daniel Marchese
School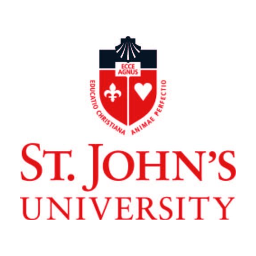 St. John's University
Professor

Charles Wankel
Innovation
While this program was originally created for seniors who are 60 or above and are struggling economically, it soon extended its offer to low income families as well. Their goal was not only to build affordable housing for the communities of people in need, but also to run the day-to-day operations of these buildings and offer internal programs to help the residents to have a better life quality.
There are certain requirements to applying to this program. Seniors must be 60 or above, with a certain level of income; families' income must be below a certain level to qualify. They will then go through a lottery process where a number of applicants will be selected to enter the program and get settled into their new apartments. Besides offering a place to stay, HANAC Inc. also provides libraries, community rooms with large TVs, laundry rooms, outdoor seating areas, playgrounds for children, workout rooms with consultants, yoga classes, dance lessons, music and computer rooms, as well as a place where families can grow their own vegetables.
Inspiration
HANAC was already an established housing service organization for seniors before their innovative new programs. Taking their core values and seeing a market for expansion by growing on such values is what led to the creation of their innovative property management. Mrs. Maroulis stated that "they opened one new building in Astoria with 184 units (apartments) and received over 10,000 applications for residency. Clearly the demand was there."
This ultimately led to the mission statement for this new program which Mrs. Maroulis stated: "is to create stable, vibrant, healthy communities by developing and operating affordable and program enriched housing for seniors and families." This is what led to the program development and the shift of HANAC to for-profit.
Overall impact
This innovation of affordable housing has left an impact on HANAC, Inc. in the sense that they are extending their services to the vulnerable communities and bettering the communities in New York City. To quote Ms. Maroulis, this program has also affected the communities positively by providing services that "take seniors and families out of the unsafe, unhealthy living environments and put them into an affordable, healthy, clean environment."
Additionally, the day-to-day operations and internal programs that HANAC, Inc. provides within these buildings also support the residents and give them resources to live independently. What makes this program more impactful is that, as an organization servicing to the communities in need, HANAC, Inc. goes beyond what can be done to help the people around them, not only giving them a decent place to stay, but also helping them to enjoy a better-quality life. This is important especially for families with kids, as this will provide them with a good environment to grow.
Business benefit
HANAC was already based in the non-profit sector and has three major cores to their company. These include:
1. To develop, implement and administer the operation of service programs for the betterment of the community.
2. To provide these services to any and all who are needy without discrimination as to race, creed, national origin or other defining characteristic.
3. And to work closely with other providers, the city, state and federal governments for the betterment of the community.
These values are what inspired HANAC to become the organization it is today. The innovative property management program has allowed HANAC to expand into a new industry of housing development. However, HANAC has maintained its core values from before. This ensures that previous employees are offered stability moving forward. Moving towards for-profit and new programs also increases job opportunity and future partnership growth as well.
Social and environmental benefit
HANAC, Inc.'s innovation on affordable housing has achieved four out of the seventeen UN Global Goals for Sustainability Development: No Poverty, Good Health and Well-Being, Reduced Inequalities and Sustainable Cities and Communities.
In a developed countries like the United States, it is unfortunate that there are still large communities of people who are in poverty and are struggling to be able to buy nutritious food for themselves and their families. By offering affordable housing for low-income families, these communities will not have to worry about rent, especially in a highly expensive place like New York City. They will be able to put their income into food and even other things that can be more beneficial to them in the future, such as savings. The residents of these buildings would also be comforted knowing that it is a safe and healthy place for them and their families to stay.
Interview
Lola Maroulis, Chief Financial Officer
Keep this story going! Share below!
HANAC
Astoria, New York, US
Business Website: http://hanac.org
Year Founded: 1972
Number of Employees: 51 to 200
HANAC was a non-profit, community serving organization that has now shifted to for-profit property management and housing development. HANAC provides housing, with flexible affordability based on income, to allow seniors and families a sustainable place to live. They operate in both Astoria and Corona in Queens, New York.