Cardboard Toys
MAMUT CARDBOARD TOYS
Overview
The innovation is about design and decoration of cardboard toys, recreating dreams, ideas and fantasies of children while sowing the seeds of environmental awareness. The cardboard used to manufacture the toys, is made of 70% to 80% recycled cardboard which can be recycled between five (5) to seven (7) times more than regular cardboard and the paint used in decoration kits is a better material for the environment than the traditional one. Analyzing the company, we have detected that it has impacts on two (2) UN Sustainable Development Goals:
9. Industry, Innovation and Infrastructure
12. Responsible Production and Consumption
Authors
Pedro Nicolás CAMARGO
Bernardo Zermeno
Oscar Santillanes
Mario Baqueiro
Marcos Salazar
School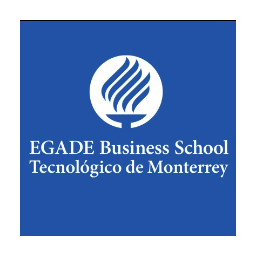 EGADE Business School Tecnologico de Monterrey
Professor
MARTIN H BREMER
Innovation
The idea as an innovation is about the design and decoration of disassembled toys using cardboard sheets as material, similar to the cardboard boxes of traditional toys that the founder received when he was a child.
The idea of innovation was located in León, Guanajuato, Mexico in mid-2012, during the university period of Manuel Martínez at the Technological Institute of Higher Studies (TEC). At that time, when he carried out a school project in the school, Manuel developed an interest in cardboard as a material kind to the environment. At the end of his career, he had already designed the first models in order to manufacture and import them from China; However, Manuel realized that in Mexico he could also produce using the right cardboard, machine and models. MAMUT was born.
Considering the UN Sustainable Development Goals, we must state that the company generates positive impact in the next ones:
Industry, Innovation and Infrastructure: MAMUT has promoted one of the targets of this goal, which is to achieve inclusive and sustainable industrialization by 2030. It will contribute to the employment generation and the growth of the Gross Domestic Product ( GDP) according to the context of national industry .
Responsible Production and Consumption: To achieve economic growth and sustainable development, it is urgent to reduce the ecological footprint by changing the methods of production and consumption trends. Thus, the organization generates a great impact by transforming the paradigm in society about the use of traditional plastic toys.
Inspiration
Manuel came out with the innovation idea when his interest in cardboard as a material that is noble to the environment, coincided with the fact of his little nephews of 4 and 5 years hooked to electronic devices, (tablets, cell phones, music players, computer, etc.) He realized that he would rather prefer to see them painting, drawing or just creating stuff. Manuel developed his idea "Returning to the concept that we had when we were children and someone would give us a toy, we opened it up, kept the box and start building a spaceship or a plane." All of this, Manuel thought, would help boost children's creativity, imagination and development, because to design the first models, "some children's fantasies were studied, as well as what those children want to be when they grow up in order to become a reality." Manuel comments that Albert Einstein has a phrase that motivated him a lot to carry out his idea: "Imagination is everything; it is a preliminary vision of what will happen in life."
Overall impact
MAMUT CARDBOARD TOYS is obtaining an environmental and social impact of short, medium and long term.
Among the short-term impacts are the employment generation, support to the community where the factory was established and the recycling education it provides.
In the midterm, the environmental impact relay on the toy manufacturing process obtained a 60% reduction in CO2 emission compared to a traditional plastic toy one. This positive impact occurs, because the cardboard used is made of 70% recycled material, which can be reused 5 to 7 times more than the cardboard used in traditional industry. In addition, the material is completely biodegradable. Transporting the finished product there is also a significant reduction in fuel since these toys are easier and lighter to move due to their composition.
In the long term, the most significant impact of MAMUT CARDBOARD TOYS is relative to the consciousness it is generating on parents and children about the shift in toys paradigm. That is, to educate and make understand that the traditional toy industry is known for the high use of plastic that is NOT kind to the environment, and that through our imagination, we may stop defining a simple cardboard sheet as waste and we will transform it as an instrument to develop our creativity and make children's dreams come true.
Business benefit
Sales Results:
2014: 20 to 40 toys per month.
2019: 300 to 400 toys representing an income of USD $9,500 to 11,5000 per month.
Net margin = 45%
Wholesale margin = 55%
The company is negotiating with Amazon to provide toys for the American and Canadian markets in mid-2020.
Social and environmental benefit
The idea of innovation is supported by 4 action axis that integrated all the business features according to Manuel´s vision. Those 4 axis are:
1. A management of sustaining forest. (Less paper, less rubber, etc.)
2. A production process that is efficient and responsible.
3. A creation of richness. The Founder took advantage of tons of cardboard discarded and he saw a business opportunity reusing it as a material.
4. Contribution to quality of life and leadership in recuperation and recycling. We should mention that MAMUT has generated employment as sales representatives through mothers and single mothers who start their own business in order to gain an extra income. Moreover, the company, which is located in a difficult part of Leon City, is helping people to get out of addictions and violence.
Interview
MANUEL MARTINEZ CASTILLO, Designer
Keep this story going! Share below!
MAMUT CARDBOARD TOYS
LEON, GUANAJUATO, MX
Business Website: https://mamut.toys
Year Founded: 2014
Number of Employees: 2 to 10
Mamut Toys is a Mexican company dedicated to the design and manufacture of children's toys made with cardboard sheets. The main goal of Mamut is to support child development, that allows children to explore their creativity and imagination as well as to build awareness of living in harmony with the environment.