Raglan Food Co Carbon, Communities, and Coconut Yoghurt
Author
School
Professor
Global Goals
Keep this story going! Share below!
Summary
From starting out in a home kitchen in 2014 to being on the shelves of supermarkets throughout the world, Raglan Coconut Yoghurt is a living example of how sustainability can sell. Raglan Coconut Yoghurt promotes a healthy lifestyle through its ingredients, focuses on sustainable and ethical economic growth, and works to combat climate change — all while being an incredibly successful business.
Innovation
Raglan Coconut Yoghurt was one of the first coconut yoghurts and dairy-free alternatives to pop up on supermarket shelves around the world. Their innovative product not only filled a large gap in the market — lactose intolerance, but it was also far better for the planet. "It's not only a healthy plant-based source of fat, but it also has all the carbon benefits," emphasizes Tesh, also known as Mrs. Coconut Yoghurt, the founder and CEO of Raglan Food Co.. When asked why coconuts are a superior alternative to dairy-based yoghurt, Tesh replies, "The main source of where the yoghurt comes from is a tree; they're absorbing carbon every day that they're alive and producing coconuts, so to me it's kind of a no-brainer."
In addition to a new dairy-free yoghurt, Raglan Food Co. was the first company in New Zealand to sell yoghurt in a glass. Tesh recalls that this received quite a bit of push-back from their buyers at the time. "Glass jars were quite radical. When we showed it to shops, they'd be like, 'Oh, that's in a glass jar, what if it breaks?' and the freight companies didn't event want to ship it because it was more risk for them if they had breakages," Tesh remarks.
Although Raglan Food Co. has made some amazing progress in changing the status quo when it comes to yoghurt, they're still continuing to innovate and push forward. Currently, they are working on the creation of fully recyclable compostable labels — which isn't as easy as it sounds. Tesh stresses that it's been challenging to meet all the specifications needed for the labels, such as ease of peeling off, protection from mold, and biodegradability.
Another area where Raglan Food Co. hopes to innovate is a recycling scheme for their jars. Tesh notes that their goal is a system similar to that used by many European organizations, where a receptacle outside of grocery stores is used to collect glass containers to be recycled and reused.
Inspiration
The inspiration behind Raglan Food Co. was, as Tesh puts it, "a happy accident." Due to allergies, Tesh's partner, Seb, also known as Mr. Coconut Yoghurt, decided to go dairy-free. As a result, in 2014 Tesh started experimenting in her kitchen with alternatives, eventually settling upon a tasty coconut yoghurt recipe. Having made a few extra jars one week, Tesh offered the surplus to her local community. "Heaps of people came in and picked it up from my house, and they all told their friends. It was kind of just a word-of-mouth progression, and then the next thing you know we need equipment and maybe we need to hire some friends. From there it just snowballed," Tesh explains.
Overall impact
Raglan Food Co. is acutely aware of the need for businesses to do better. As a result, their business is driven by focusing on three main SDGs: 3, 8, and 13.
SDG3 is focused on ensuring healthy lives and promoting well-being for all. Raglan Food Co. achieves this through creating healthy dairy-free products made with high-quality ingredients. They actively encourage their customers to include more plant-based foods in their diets, while also supporting yoga, meditation, and mental health workshops.
SDG8 focuses on promoting inclusive and sustainable economic growth, employment, and decent work. As such, Raglan Food Co. focuses heavily on their internal working culture and environment. This reflected in their staff retention. Tesh stresses that they've had the same people around nearly the whole way since the beginning of the company. "We've got a really lovely culture; people are friends and they do things outside of work together. I think that's really important and is just more enjoyable for everybody else," says Tesh. The company is especially open about decent pay, "We're also living wage certified, we're the only living wage employer and Raglan," claims Tesh. In addition, Raglan Food Co. has also capped the highest-paid position of the company at three times the amount of the lowest-paid, and has a profit-sharing program in place to help distribute earnings throughout the company. Tesh claims that they want everyone to share in the company's success.
The final SDG Raglan Food Co focuses on is number 13 — taking urgent action to combat climate change. In order to facilitate this, Raglan Food Co. have become the first Carbon Zero certified yoghurt company in New Zealand, and take full responsibility for the emissions they create as a business. For example, though coconuts provide many carbon benefits, Tesh acknowledges that "the only downside is that we have to get [the coconuts] over here by sea freight." To account for this, the company calculates the fuel cost for the transport, and attempts to offset that by planting native trees in New Zealand.
Business benefit
Raglan Coconut Yoghurt is admittedly not a cheap product to produce. "Glass is far more expensive than plastic, and organic coconut cream is about four-to- five times the price of dairy milk, so that ups the price significantly. Then we're also living wage certified; then we're carbon zero certified and pay to offset, so when you factor in all these costs, yeah. And on top of that we mainly use organic fruit. It's just it's a very expensive product," says Tesh.
Despite these overheads, however, as of 2021, Tesh and Seb have grown Raglan Food Co. from making a few jars in their home kitchen to currently producing over 25,000 units per week. They now have nearly 30 staff and have impressively placed in the Deloitte Fast50 the last 3 years running! Raglan Food Co. now supplies over 600 stores around New Zealand, Singapore, and Hong Kong.
Their secret to achieving this, Tesh says, is that "You just have to be okay with having a higher price point," and although she acknowledges this higher price could act as a deterrent, Tesh is focused on educating people as to why it matters. "People often are like, 'Oh, it's too expensive, why can't you just make it cheaper?' I have to explain to them, well, if you want it cheaper, that means we would have to sacrifice all these areas that are really important to us," says Tesh.
Social and environmental benefit
Raglan Food Co.'s social and environmental impact has been wide and vast. According to their website, they have helped clean up over 500,000 pieces of plastic from NZ beaches, planted over 2,000 trees, and donated over 40,000 jars of yoghurt to charity. Tesh claims the inspiration for their positive impact comes from how she and Seb personally live their lives, "That's just how we want to live our life, and naturally, that kind of extends to the business — all those same values matter to us in our personal lives, and therefore, in our businesses."
Raglan Food Co. has been the winner of the Gourmet Food Award, Social & Environmental Sustainability Award, and Bite People's Choice Award. They are already Carbon Zero certified and are currently working on a road map for the future by developing a GHG emissions management plan which aims to reduce their scope 1, 2 and 3 emissions by a further 46% by 2025.
When it comes to their social impact, Tesh emphasizes that everything comes down to people, "You can't have a business without people. I think a lot of businesses miss out on that, They don't see the value in knowing that, and that ultimately impacts the customer and what they experience from the product." Despite their amazing growth over the past 7 years, Raglan Food Co. is determined to continue to stay local and support their community. In 2021 Raglan Food Co. opened a brand-new factory in the heart of their small town of Raglan. "We want to stay local, to keep providing the jobs here and to continue supporting all the local businesses and suppliers," claims Tesh. The new factory will create new jobs and allow Raglan Food Co. to produce up to 2,400 units of yoghurt per hour (nearly 12 tons per day!). They are also now looking to branch off into other ranges of dairy-free products, and hoping to continue their expansion and growth.
Interview
Latesha Randall, Founder & CEO
Business information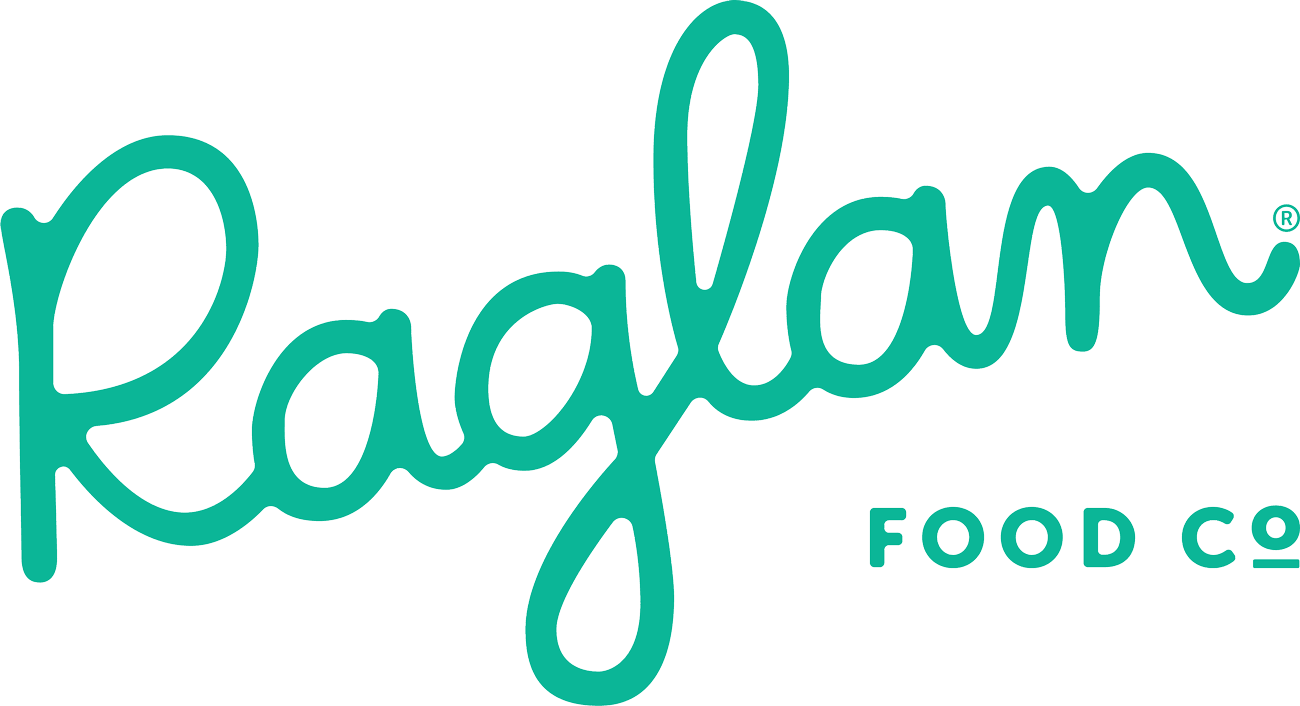 Raglan Food Co
Raglan, Waikato, NZ
Year Founded: 2014
Number of Employees: 11 to 50
Raglan Coconut Yoghurt was one of the first coconut yoghurts and dairy-free alternatives to pop up on supermarket shelves around the world.
Raglan Food Co. is a certified B Corp company, and is living wage certified in addition to being Net Zero and impressively placing in the New Zealand Deloitte Fast50 for the last 3 years running!
Ragland Food Co. is very aware of the need for businesses to do better and their business philosophy is driven by focusing on three main SDGs: 3, 8 and 13.