Can a plastic bottle cover your cell phone?
Polycreate
Overview
Polycreate is a brand created by WAS Company to give a new life to all the plastic waste after several chemical processes and transformations.
The company created a product that would be useful in daily life and also helped our community flourish by funding several social projects with its profits.
Creating cell phone cases using the remains of plastic products is the main focus of this project. This innovation gives new life to plastic residues and creates something useful and attractive for the customers to purchase.
Authors
Edgar Gonzalez
Patricio Aguirre
Andrea Miguel Guerra
Mariana Olivares
School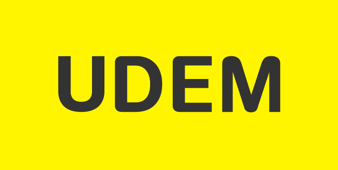 Universidad de Monterrey
Professor

Consuelo Garcia-de-la-torre
Innovation
These cell phone cases made of recycled plastic result from thorough research combining the company's social causes and recycling plastic waste.
Having the resources and means to get it done, although the product was not entirely perfect at first since they wanted it to be made out completely of recycled materials, they perfected it. They made it even more aesthetically pleasing for the customers to buy.
The first model was bigger and not so comfortable for a person to carry around, but it was enhanced and worked out pretty well. Giving a new life to something that would otherwise contaminate and pollute the environment is a great way to help humanity become more aware of the positive effect we can have on the planet if we want to.
Everybody has a cell phone; therefore, most people have cell phone cases. So what better way to help than to upgrade from a regular cell phone case that has no meaningful story behind it into a modern and brilliant one that gives plastic waste a new life?
Miss Monica Guerrero is one of the co-founders of this project and brand, and she is satisfied with the results it has shown so far. Also, funding social projects with such a brand's profits is an important way of giving back to the community. This project is helping out the environment in many ways, and also the people involved in it. Furthermore, this movement raises awareness around the topic of recycling and giving a new life to something we were going to throw away without much thought.
Inspiration
"The idea arose from the associated brands; both were already working with recycled plastic."
One of the two companies associated is dedicated to the construction industry and to build houses. It is a new strategy to build based on plastic waste materials; therefore, they were looking for other innovations to help the planet by reusing this plastic. Consequently, they had the initiative and the chance to build a brand called "Polycreate," making cell phone cases based on plastic waste.
They continued their thorough research, which included chemical processes and an aesthetic way to present a product to society. They even researched more ways to continue eliminating plastic waste. By doing this, they realized that although plastic waste was no longer useful in the food industry because of the damage, it could cause to our health, there were, however, several other ways in which it could be used to innovate.
What this business did was that they brought together the problematics and the different variables that they had in common with the associated brands and realized that they had the means and resources to reach their main goal, which in this case was "to eliminate plastic waste, since they did not want there to be any plastic waste when this residue can be so useful." All of this to help the environment.
In 2018 they began to realize that the topic of cell phone cases was very popular at the time. There was a vast diversity of cases, many designs, and meaningful stories behind their creation. Because of this, Polycreate saw a huge "market opportunity where we could make plastic-based cases using the residues that are generally thrown away" and likewise, to "give them a new life," as they stated. This inspiration led to entering the market with great innovation: their sales vision was directed towards being able to create cell phone cases with a cause, which was helping our environment, but also earning money to support their social causes such as helping in the construction of houses in Galeana. These cases help maintain our environment less polluted, and they also contribute to society because this company seeks to help different causes around the world. The brand was finally launched in 2019.
Overall impact
The main reason why this innovation was created can be summarized in the following statement: "Generating a circular economy model," meaning the power to put into use something that was already considered lost, which in this case is plastic waste. The general impact is giving a third life to the plastic after having undergone several chemical processes, where it had already been used to produce other materials and products. They decided to recycle the plastic waste once more to create something useful and different, eliminating all its remains from being thrown away.
Polycreate takes all this waste and gives it a new life and a new purpose. Since it can no longer be used to create similar products such as those in the food industry, they began creating something useful, popular, and worth selling.
The goal is to have a real impact on reducing plastic waste and giving it a second life. Plastic waste that was believed to be no longer useful that would only remain in the world to create pollution, harm the environment, and contaminate the oceans was now seen as a means to help others and stop this harmful cycle. Furthermore, our society benefits from creating these cell phone cases since their profits are meant to fund several social projects, including building houses for those in need and using recycled materials for them.
Another impact is the presence of the concept of "Circular Economy," where they are not rejecting the leftovers. Still, they are looking for different ways to continue making products and creating a new life for them. This is why it is a circular economy model because it is a cycle of how something begins as a product. It can become another one and then be recycled, having different benefits for our society and the environment.
The importance of being able to give a third life to plastic products helps us to prevent even further pollution and to be able to take advantage of the waste left after several processes. We all want to improve the condition of the environment and be free from pollution by contributing our grain of sand.
Business benefit
Through the last few years, the WAS Company saw a business opportunity in selling phone cases with recycled plastic. This project showed increased potential, not only economically but also socially, with the people in Monterrey, Mexico. Everybody is aware that climate change is a big problem in our society, and even the smallest changes can impact us in some way. The main idea of the company is based on the circular economy.
Product reuse is more efficient than recycling since most materials lose value every time they are processed. Therefore, extending product lifetime is the best way of lowering its environmental effect. In a circular economy, products are built to last. They are durable and can be upgraded and repaired. Parts can be replaced — for example, batteries. Functioning products are often discarded just because of worn-out batteries. This concept really made us think about the ecosystem and the impact these guys are trying to make in the world. Regarding the benefits of such innovation in this particular business, we have realized that it really attracts and encourages people to buy the cases of polycreate since they feel the small impact they can have on improving our environment.
The atrocious amounts of plastic waste thrown away in the world have made us reflect on this topic, even more, encouraging us to find new ways in which products can be reused. As mentioned before, just like cell phone cases, houses, and paintings, this company brings reusable products back into people's lives in a creative way- such as art or a simple accessory to their phone.
A good life example of a circular economy that everyone should be part of.
Social and environmental benefit
This innovation has a huge impact on our society.
To put it simply, turning plastic residues into amazing works of art makes people aware of how all the plastic used around the world can be reused or moldable.
WAS Company constantly innovates their products depending on the market itself; their main products are the cell phone cases, but as time passes, the trends in people's lives do. This can be another way of looking forward to new opportunities that can help our environment and generate profits purposefully.
The product talks for itself, representing the kind of impact they are trying to create and exemplify. Climate change is a common issue since the beginning of this century; melted glaciers, air pollution, and overpopulation are killing this planet slowly. Entire governments are avoiding the issue due to oil exploitation- 90% of a country's economy is based around it, so it's no surprise they wouldn't try to do something that could provoke a crisis and jeopardize their rule.
Despite this, a lot of people around the world are trying to make a change. An example of it can be Elon Musk and his TESLA Company, making eco-cars to stop using oil as a fuel. Also, WAS Company reuses its plastic mainly to build new houses for poor communities in Galeana, Nuevo León. These reusable products will expire someday, but in the meantime, it can shelter a whole family through the winter, guarding them against the freezing colds this season forecasts.
We are proud of what the team of polycreate has created and innovated since it is purposeful and meaningful for our society and our environment. They are undoubtedly an exemplary model of a company.
Interview
Monica Guerrero, Can a plastic bottle cover your cell phone?
Keep this story going! Share below!
Polycreate
Monterrey, Nuevo Leon, MX
Business Website: https://polycreatemx.com/
Year Founded: 2019
Number of Employees: 2 to 10
Development and marketing of products based on recycled materials such as: personal and household accessories, business and corporate products, interior and exterior design, and other personalized designs.
In addition, Polycreate work is being done to obtain more certifications and expand production to more elaborate and more complex products, which innovation will continue to evolve. Also, this year a new brand was created using waste from Polycreate.