Business is more than just profit
S-kin studio jewelry
Overview
The S-kin studio jewelry has been designing and manufacturing with a new sustainable development concept, designed to allow women to buy jewelry that can be used for a long time at an affordable price, and hope that While creating, it will not increase the burden on the earth and achieve sustainable development.
Author
jinyu ren
School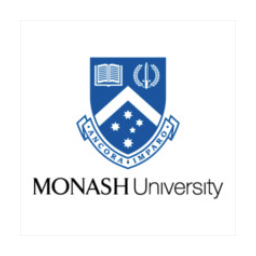 Monash University
Professor

Gitanjali Bedi
Innovation
From the interview with the founder Chi on January 29, first I learned that all of their products are gold-filled, the use of gold-filled not only does not damage the skin as pure gold but also the jewelry can be worn all the time without frequent replacement, reducing unnecessary waste.
Secondary, the founder Chi also introduced that their jewelry production factory is in Mumbai, India. They respect equality and encourage women to work. The management is composed of 100% women, and 80% of the employees are also composed by 80% women. ("S-kin studio",2020) They pay them reasonable wages, and provide them with additional employee benefits, such as paid leave, and provide free skills training. What's even more surprising is that they will also provide job for women who are over 60 years old who want to work but can't find, allowing them to do handmade work at home. It really surprised and admired me.
In addition, the packaging of products during the sales process has always been the culprit of pollution and waste. The founder Chi state she doesn't want to increase the burden on the environment. All product packaging is made of 100% recyclable and degradable materials. And their future goal is that, the jewelry they make can be completely recycled after they have completed their lives.
Inspiration
About the motivation, the creation of S-kin studio can be said to have happened by accident. Once her friend gave her jewelry as a gift, after she wore it, her fingers turned green, she felt very incredible. Then she checked the information online, it turns out that many jewelers are made of some metal materials. At the same time, she found that pure silver is a very reasonable substitute, and boldly combined with gold-plating. So, the brand S-kin studio jewelry was born, the material becomes the soul of the jewelry. Furthermore, ethical fashion has become a hot topic in recent years, and Chi wants to prioritize these and do it before other business. She believes that "ethical manufacturing is an important part of S-kin studio jewelry DNA"(Chi.M, interview, January 29,2020) Although there is no right or wrong comparison, she feels "everything during careers have to create something, whatever you create, needs added to the world not subtract from it.".(Chi.M, interview, January 29,2020). That's the reason why she insists in sustainable innovation.
Overall impact
Finally, the innovation of S-kin studio has added new glory to the jewelry industry, it not only benefits the business, but also benefit the societal and environment.
Innovations in materials will continue to attract new customers and establish a good reputation, and they already made some notable achievements. S-kin's material innovation has been mentioned by many fashion bloggers.
In addition, "sustainability development already impacts that everything."(Chi.M, interview, January 29,2020). It has an impact not only on S-kin studio but on the entire business and society. And in the long run this new concept will lead the fashion trend. .

Business benefit
Attract customers:
The new innovation material will attract customers, and the good quality will stay the customers. Because of its comfort and beauty, let customers praise and share to their friends, so form a virtuous circle. So, the innovation of the material is the soul of the brand, attracting more customers and bring profits to business.
increase competitiveness:
"gold clothes" silver jewelry has not been used by other jewelers' companies, which has increased the brand 's competitiveness. S-kin considered the life of jewelry earlier than other business and took the lead in adopting relatively more sustainable materials to reduce future risks and increase competitiveness.
Social and environmental benefit
maintain ethical:(apply SDGs 5, 8, 10)
Besides, for social and environmental benefit it can help maintain manufacturing business be ethical and have "educate" women role. S-kin studio is willing to pay higher and more reasonable prices for manufacturing workers, in order to guarantee workers' interests, maintain equality, which is related to SDGs 5(gender equity), 8(decent work) & 10(reduce inequity). (Chi.M, interview, January 29,2020), thus forcing many manufacturers to take the initiative to commit to ethical production in order to obtain higher remuneration and cooperation opportunities. As a result, protect the workers in the Indian jewelry manufacturing industry and urged business to produce ethically.
"educate":(apple SDGs 4)

Moreover s-kin studio aims to help women to know some good brands that worth to buy, which related to SDGs 4(equity education). If you explore, you will find that this brand guides consumers to use recyclable packaging, buy sustainable jewelry, reduce unnecessary waste, pay more attention to women's equality, and pay more attention to the interests of workers.
Interview
Chi Mai, Founder and CEO
Keep this story going! Share below!
S-kin studio jewelry
Melbourne, Victoria, AU
Business Website: https://s-kin.com.au/
Year Founded: 2018
Number of Employees: 11 to 50
S-kin studio is a jewelry brand, the moral of the name is to express. Jewelry, like our kin, can be worn every day and does not harm to us. the founder Chi herself is a jewelry lover. She found that many gold jewelries are expensive and have a short survival time, causing unnecessary waste. So, she decided to use a new sustainable material and method for production. She hopes S-kin jewelry not only can bring beauty and health to women also achieve sustainable development. (Chi.M, interview, January 29,2020).