Burn calories. End Hunger
Burn to Give
Overview
Burn to Give is a health and well-being company that made it their mission to improve healthy lifestyles while making an impact on the global issue of hunger. The company aims to provide a holistic well-being solution to encourage healthy lifestyles by linking personal achievement to traceable social impact.
Authors
Danette Verwoerd
Ivan Gardilcic
Javier Lainez
Tamara Posavac
School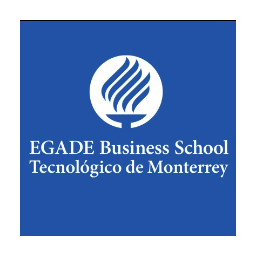 EGADE Business School Tecnologico de Monterrey
Professors
Francisco Layrisse
Ezequiel Reficco
Innovation
Burn to Give is an application-based platform, which tracks exercise progress and converts calories burnt during exercising into sponsorship of meals to malnourished children. The product motivates users on an emotional level as exercise progress is converted into a specific, measurable social impact. At the core of the Burn to Give mission is making an impact on physical and mental health, by creating a global community committed to "exercising for a hunger-free world".
The company connects users, benefitting from a healthy lifestyle, with non-profit organizations and corporate entities. The platform provides an innovative fundraising model for non-profit organizations, by offering a platform where these organizations are connected with individuals around the world who raise funds for an organization of choice through daily physical activity. The non-profit benefits from fundraising efforts which do not require excessive resources from its own staff and volunteers. The model also provides an innovative marketing approach for businesses that acts as sponsors of the meals donated, by connecting a company's marketing activities to a traceable social impact program.
The company also aims to provide holistic solutions for corporate clients. The solution includes an employee well-being program, where companies sponsor their own employees. Employees' exercise is turned into a company-sponsored charitable donation, thereby enabling traceable results for corporate social responsibility programs. Burn to Give is in the process of creating their Corporate Well-being 3.0 which expands their focus from physical well-being to include mental, community, and financial well-being. In addition, through their new services will reward healthy employee habits with increased life insurance coverage.
Inspiration
The innovation was inspired when the founder, Eduardo Della Maggiora who is a fitness enthusiast and athlete himself, was confronted with the realities of hunger and malnourishment.
Eduardo left a successful career on Wall Street after personal circumstances challenged him to question how he can use his skills to make an impact on others. After leaving his job, he spent time volunteering as a teacher at a school in Tanzania. While volunteering, he was confronted by the harsh realities of hunger and malnourishment, and meals provided by the school would often be the only meal that a child gets in a day. While later pursuing his personal goal of competing in an Ironman triathlon, he started pondering an idea - "What if the pounds I lost can be given to kids in Africa?". This idea provided the inspiration for Burn to Give as a platform to address societal challenges faced from unhealthy lifestyles and the global need to address hunger and malnourishment.
Eduardo involved his brother Cristobal in his dream and ultimately launched the Burn to Give project by involving a team of young talent who bought into the Burn to give dream.
Overall impact
Healthy living helps fuel the minds and bodies of people so that they can grow, think clearly, learn efficiently in school, or be more productive at work. Companies who purchase the corporate well-being package find that their employees take less sick days and are more productive. Simultaneously, healthy exercise habits now result in a personal social impact through feeding a child in need.
In the short-term, the application creates a platform where people can connect with a global community who share the same well-being goals and enable the user to set and track personal exercise goals. In addition, the combination of belonging to a community and a traceable social impact keep the user motivated and accountable to stick with healthy exercise goals. As users exercise, the short-term food needs of undernourished children are fulfilled as the number of calories burned is converted into meals. To date, 2 Billion calories have been burned resulting in 570,000 meals donated, impacting the lives of 6000 children. In the long-term, the company aims to make a meaningful impact on reducing disease related to obesity and unhealthy eating habits as well as reducing world hunger.
Business benefit
The core business is built around offering a health and well-being service to customers and making an impact in the lives of undernourished children. Burn to Give earns revenue by providing brand sponsorship and corporate well-being packages. Brand sponsorship is an attractive option for businesses to market their brand to a global user base while making a traceable social impact. Through its corporate well-being packages, companies are able to turn their employees' activities into a charitable donation which is traceable for their corporate social responsibility goals and which improves employee wellness and productivity. Burn to Give further aims to innovate traditional life insurance offerings by making life insurance packages more accessible and offering packages that rewards healthy lifestyles.
Social and environmental benefit
It is estimated that one person dies every 8 seconds of a disease related to obesity or unhealthy habits, while one person dies every 10 seconds as a result of malnourishment. Through Burn to Give's well-being platform, the company aims to achieve the sustainable development goals related to healthy living and ending hunger, and by entering into partnerships to achieve its goals. To date, the company has connected 54 impact partners, 7 charities, and over 300,000 users. Well-being progress is traceable on an individual user level. To date users in 149 countries have burned more than 2 billion calories. In the process, the 570,000 meals have been donated to 6000 children.
Interview
Cristobal della Magggiora, CFO
Keep this story going! Share below!
Burn to Give
Santiago de Chile, Metropolitan Region, CL
Business Website: https://www.burntogive.com/
Year Founded: 2013
Number of Employees: 11 to 50
Burn to Give is a platform that converts calories burned through exercising into life-saving nutrition for children in need. For every tracked calorie burned, a calorie is given to an undernourished child. They are using technology to connect people, companies, and malnourished children in order to create exponential impact and solve a global problem. Their ultimate goal is to inspire people to become active and live healthy by appealing to people's sense of purpose as a motivator for exercise.