Built-in Sustainability: From Forest to Furniture
DCI, Inc.
Overview
DCI founder and president, Henry Kober, views his company's commitment to using renewable energy, targeting zero-waste, and responsible forest management as emblematic of the company's values, as well as "just good business sense." Passionate about product quality and customer satisfaction, he says solid wood furniture is long-lasting, cost-effective, and healthier for the people who use it.
Author
Cara Kiewel
School
Bard MBA in Sustainability
Professor
Kristina Kohl
Innovation
For the Lisbon, New Hampshire-based company, hardwood trees such as maple and ash are a plentiful, renewable resource that also happens to provide much of the fuel for manufacturing. While these attributes may be inherent in working with wood, DCI considers the impact of its activity at every step to ensure the sustainability of the company, its products, and the forests it relies on. Kober credits the decision to acquire a sawmill in nearby Royalton, VT in 1987 as pivotal. "It put us in complete control of our supply chain, from purchasing to processing to transportation, so we have been able to operate at the forefront of environmental sustainability," he says.
The Boulevard Collection, popular for graduate student housing
Inspiration
Kober explains that in the early '70s, as the Vietnam war was ending, many young Americans joined the back-to-the-land movement, motivated by a desire to live a simpler life. He and
his wife decided to leave the structured corporate world of New York City in search of the relative informality of Northern New Hampshire. While they weren't poor, there was no capital to waste, so necessity became the mother of invention.
He says, "Self-reliance was the foundation of practicing sustainability for us. The life we chose to live required that we recycle, reduce, reuse and repurpose. Growing our food, making our own furniture, heating our house with firewood, harvesting from trees on our own land, all of these activities reflected and reinforced our awareness of the importance of minimizing our impact on the environment." When Kober decided to turn his furniture-making hobby into a business, personal experience and books foundational to the environmental movement, like Ra-chel Carlson's Silent Spring and E.F. Schumacher's Small is Beautiful, guided the growth of the business.
Overall impact
Because of his sense of responsibility to the environment, whenever there has been potential to improve the impact of the company's operations, Kober has looked for ways to implement it. He is quick to point out that there is usually a ripple effect that magnifies the environmental and business benefits of the initial improvement.
To begin with, DCI works mainly with coalitions of private landowners with old-growth forests within a 150-mile radius of their sawmill to minimize emissions from transportation. The forests must be certified by the prestigious, independent Forest Stewardship Council (FSC) which ensures that care is given to the long-term health of the forest and its animal inhabitants. This is achieved by carefully selecting which trees to harvest based on age and health so that old trees do not end up rotting and releasing carbon back into the air, and younger trees can thrive. With this approach, forest growth actually outpaces harvesting.
The company wastes nothing in the manufacturing process. Rough-cut wood scraps are used for internal furniture components and all remaining wood waste is used to provide 100% of the heat for the wood drying kilns and factory. DCI uses water-based stains and a nontoxic UV light-cured urethane finish that is MAS Certified Green and constructs its furniture to be easily disassembled. The combination of all these factors means that at the end of the furniture's useful life, it can be repurposed, recycled, or burned for fuel. To help close the loop, DCI offers customers a take-back program for solid wood furniture in exchange for credit towards new orders.
Kober explains how the company tackled emissions from shipping by using rail wherever possible. Further benefits were realized by starting to ship furniture unassembled to regional hubs in North Carolina and California where it is assembled and sent to its final destination. Because unassembled furniture takes up about one-third of the cargo space of the finished products, the company has been able to reduce shipping capacity by about two-thirds for a significant reduction in energy use and emissions.
Business benefit
The business benefits of minimizing waste and emissions, and protecting forests are three-fold cost savings, truly differentiated products, and good corporate citizenship. Ongoing alignment with Vermont and New Hampshire state initiatives to bolster the farm and forest economy, helped DCI to win a $75,000 Working Lands Enterprise Initiative Award for the purchase of a state-of-the-art sawmill that will enable them to double output using the same amount of energy, further reduce their wood waste, create new product opportunities, and add new jobs.
DCI has also received a $250,000 USDA grant for an ambitious new project to install a renewable energy system at its New Hampshire production facility that is anticipated to earn them thermal renewable credits and save $390,000 in electricity costs annually. The new system combines a wood waste-powered, 300 KW steam engine with enough capacity to send energy back to the grid, with a hydrostatic precipitator that reduces particulate matter from the exhaust by over 75% to .07 pounds per million BTUs. These steps help put DCI ahead of the curve as the state of New Hampshire considers an aggressive target of net-zero emissions by 2050.
Finally, while quality and customization have long been key selling points for DCI furniture, the high environmental standards Kober has always adhered to mean they are already positioned to meet the increasing demand for truly sustainable products. Using DCI products can even help clients meet requirements for sustainability certifications like LEED (Leadership in Energy and Environmental Design).
Social and environmental benefit
In addition to the strong sense of ecological stewardship Kober feels for the forestry industry, he recognizes the importance of caring for the community that depends on it. The company looks for ways it can extend the benefits of its business to help others. As well as taking back solid-wood furniture for repurposing and recycling, the program has also facilitated numerous donations and affordable reselling opportunities for pieces in good condition. All told, the program has diverted more than 53 containers of furniture from landfills over the past eight years.
DCI has also taken an active role in local social issues such as addiction, which affects New Hampshire more than any other state except West Virginia. While participating in the state-funded Recovery Friendly Workforce Initiative for the benefit of its employees, DCI was able to extend its impact further by providing new furniture at cost to two local facilities for at-risk individuals in recovery.
Well into the company's fourth decade, Kober's infectious energy and enthusiasm for sustainable business solutions continue to pay off. He is proud that his two sons are involved in the business and will carry DCI's environmental and social responsibility into the future. He finds it is particularly gratifying to see the groundswell of interest in sustainability among customers, believing their demand for environmentally friendly products and diverting waste from landfills will only enhance the company's ability to close the forest-to-furniture loop.
Interview
Henry Kober, Founder and President, DCI, Inc.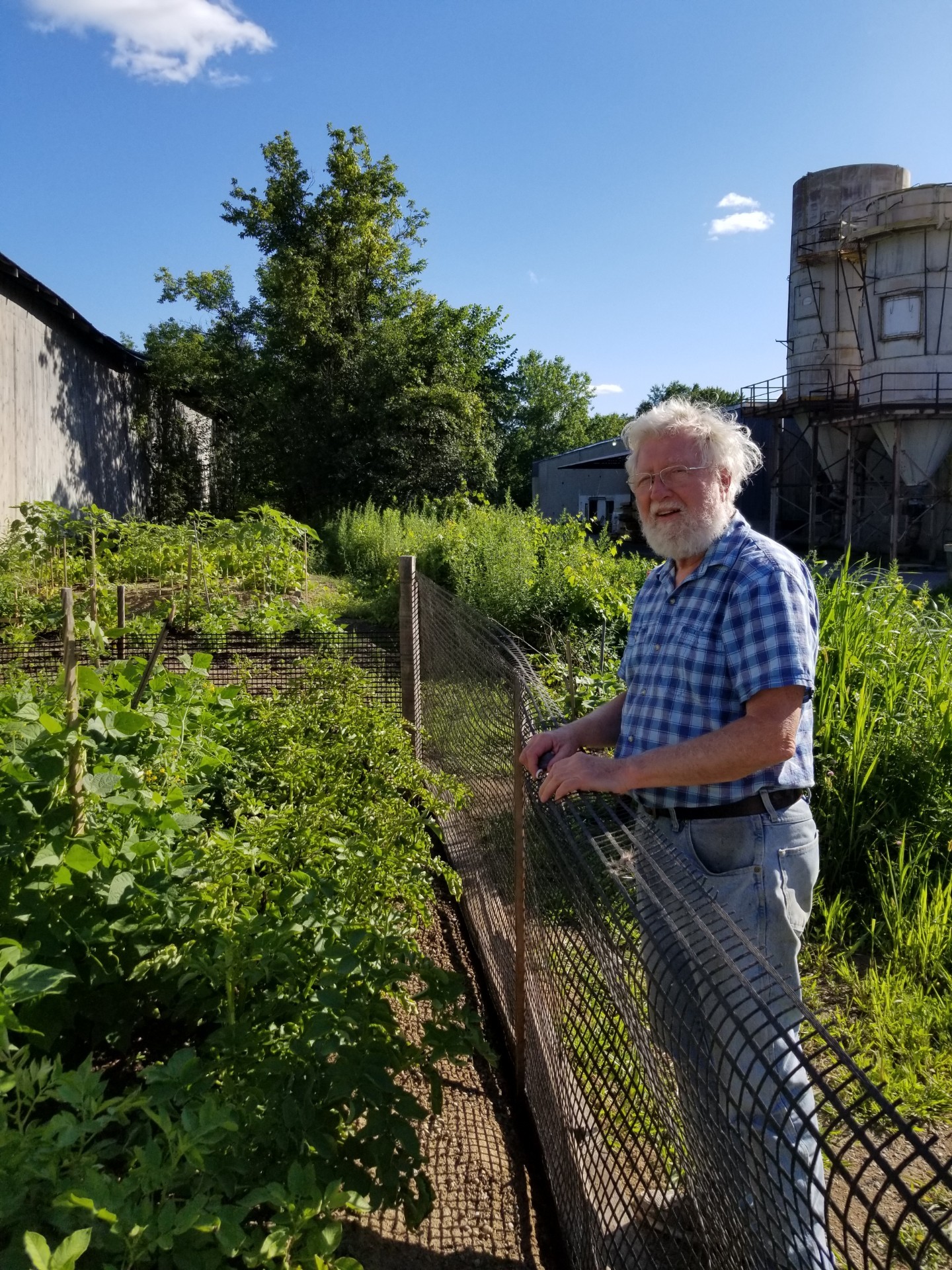 Keep this story going! Share below!
DCI, Inc.
Lisbon, New Hampshire, US
Business Website: https://dcifurn.com/
Year Founded: 1976
Number of Employees: 51 to 200
DCI, Inc. is a fully integrated, American furniture manufacturing company specializing in sustainable solid wood furniture for the higher-education and military markets. Founded in 1976, the success of this family-owned business with about 200 employees, has been underpinned by systems thinking and environmentally sensitive business decisions from the beginning.