Buildings from Another World
Eosis
Overview
The talented leaders provide society with the greenest and sustainable environments through buildings that have international certifications that endorse them as examples to follow in the innovation of construction in responsible cities.
Authors
Luis Carrillo
Juan Pablo Garza Flores
Luis Eduardo Peña
School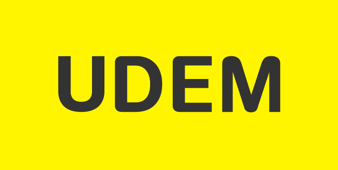 Universidad de Monterrey
Professor

Consuelo Garcia-de-la-torre
Innovation
Eosis is an international consulting brand dedicated to increasing the financial sustainability of their clients. They specialize in improving health and productivity in workspaces and energy efficiency in buildings and offices, facilitating informed decision-making through energy simulation, and being honest. In Mexico, they are pioneers in what they do because many companies have no idea of all the benefits that this can have in their buildings.
They have 14 years of experience and more than 100 projects registered with the LEED, EDGE, Fitwel, and WELL green building certification systems. We consider this organization's leaders to be agents of change; their competitive differentiators are their social programs, whose main objective is to improve the health and dignity of working conditions for construction workers, both in Mexico and in the USA.
Inspiration
Behind all this innovation, there is a desire to believe that sustainable cities can be a reality, to dream that architecture, intelligence, and nature can merge into a single agent of change to improve communities around the world. It is simply an amazing idea that can show that initiatives like this can change the world.
Overall impact
They are expert consultants in green building. They also facilitate the client and the design team's information and support to achieve the desired performance.

Therefore, it can be mentioned that their clients carry a large part of the short-term impact because they immediately see the results in their buildings. Through integrated design, their clients achieve an analysis of energy performance and the project's conditions to detect other opportunities for improvement.
Similarly, the long-term impact is for society in general, who will benefit more and more from the fact that companies such as Eosis achieve the certification of more sustainable buildings around the world for the benefit of the environment, bringing improvements for humans lifestyle all over the planet.
Business benefit
In terms of profitability, being one of the first companies in Mexico and Latin America to implement these certifications has given them a huge advantage because the results and congratulations for their excellent work with their clients expand the business's visibility. At the same time, they achieve a greater impact on various communities' environment through the implementation of these actions in construction.
To add, it should be mentioned that Eosis has obtained the B Corp certification, which uses the market's strengths to solve social problems and environmental ones; non-financial interests are also incorporated, complying with a commitment to generate a positive impact on our society.
Social and environmental benefit
Their main actors are the community, the environment, the government, and the workers. All of these stakeholders together became an important factor in making decisions on practical energy and water, saving measures that can improve buildings' performance without necessarily increasing the cost of the traditional construction. Eosis is always looking for the most economically viable route to sustainable construction.
One of the many environmental impacts and objectives is that the buildings certified by Eosis have zero carbon. From information resources, we can say that by 2030 many buildings will begin to do less damage to nature, and in this way, it can be estimated that all buildings will be zero carbon emissions by 2050.
Among many others, Eosis impacts the environment in many things, such as improving air quality, maintaining water quality, managing risks, and building organizational resilience. They also support movement and comfort, including strengthening the immune system, building mental resilience, and advocating for community resilience and recovery. Many of these areas are true areas of opportunity for them, especially due to the coronavirus pandemic and the air quality in many buildings.
Interview
JORGE LÓPEZ DE OBESO, Arquitecto
Keep this story going! Share below!
Eosis
Mexico City, Mexico city, MX
Business Website: http://www.eosis.mx/
Year Founded: 2007
Number of Employees: 2 to 10
Eosis is an amazing company that provides innovation and sustainability to all of their projects, improves energy performance and resource use, and gives the advice to obtain the LEED green building certification.