Building Redefined
Changsha Broad Homes Industrial Group Co., Ltd.
Overview
The solution here is a new technological innovation that has immensely improved construction in China. They implanted the industrialized construction system along with products called precast concrete (PC), which allows Broad Homes to construct buildings in a greener way. The new and improved PC technology innovation covers Goal 11: Sustainable cities and communities along with Goal 13: Climate Action.
Authors
Joshua Zee
Boxuan Cao
Michael Jasper
Jack Noone
Tyler Sutley
School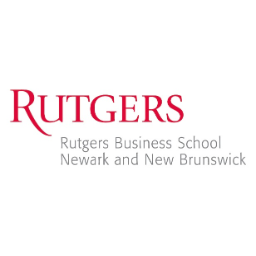 Rutgers Business School
Professor
Kenneth Welch
Innovation
The innovation emerged from an optimized R&D, design, manufacturing, construction, material and product systems. Since the traditional way of constructing buildings did not meet the goal of building a greener China, the Chinese government suggested that the organization find a more environmentally friendly way to build. As an organization that cooperates with the government, Broad Homes' was dedicated to achieving this goal. They believed that an industrialized construction system that produces prefabricated buildings is the solution. Broad Homes learned the technology from all over the world and made innovations to make it work in China. The innovation was developed by the Research & Development Center, led by Zhang Jian, the founder of the company. They went to study abroad in Japan and Europe learning the technology from them and found a way to fit it into the Chinese market.
As stated on the Broad Homes website, "Through Broad Alliance Plan, Broad Homes can occupy the potential markets and gain the advantage of being the first mover before the market becomes prosperous, promoting the management system of Broad Homes and expanding the industry influence, so as to guide the development of building industrialization." Their innovation did link to the UN Sustainable Development Goals as it covered Goal 11 (Sustainable Cities and Communities) with their improved technology of manufacturing precast concrete. They also covered Goal 13 (Climate action as their innovation has allowed lower carbon emissions and a mission to counter climate change.
Inspiration
While interviewing Yuyao Mu, she said that "During the early stages of finding a better way to construct buildings, people were not sure what is the right way since the industry was not mature. Zhang Jian, the CEO of Broad Home, decided to study the cases of foreign companies since they had better systems and technologies." During the study, Zhang Jian was attracted to the idea of prefabricated houses in Japan. They were one of the first countries to use PC for construction, and this method saved lots of time and resources. She told us that, "Zhang Jian believed that this is the way of improving construction in China, so he was dedicated to finding a way to adapt prefabricated buildings into the Chinese market."
Overall impact
Some of the short term effects from their methods compared to conventional construction methods include reduced wet work, less construction waste, and noise. They are able to shorten the construction time every time they needed to produce because of parts being pre-fabricated in factories and assembled on site. On the other hand, some of the long term effects for deploying this kind of innovation allows them to counter climate change for the environment and energy efficiency quotas for the business. When it's all said and done, Broad Homes' technology was able to create a new revolution of the world's architectural and housing industry. That, in turn, could lead to other developing countries following in their footsteps and reduce carbon emissions throughout the world.
Through standardization and industrialization, Broad Homes was able to adopt a flexible production line to produce PC, which can greatly reduce the labor and shorten production period while ensuring product quality and efficiency. The different measures of the PC have their own qualities to impact society. Fireproofing has been built into the product, therefore, it can prevent fires from spreading throughout the building's current infrastructure. During the precast process, waterproofing is also engineered into the product making it maintainable to repair through rain and acid rain. The environment is better impacted by qualities such as these since the buildings in the communities will now be safer.
Business benefit
Besides the benefits this innovation has on society, it holds many benefits towards the business that stretches from less labor time to energy efficiency. The industrialized construction along with PC allows them to save 70% of the energy, 60% of the time, 20% of materials, and 20% of the land. As an example, the traditional construction methods consume 1.43 liters of water per meter square on average, while Broad Homes uses just 0.53 liter of water per meter square during construction.
Their onsite industrial construction not only eliminates the need for scaffolding but also ensures construction safety and efficiency. For example, their 30-story, renovated house is only 9 months from start-up to delivery, which offers a labor productivity rate per capita that is 35 times higher than the average.
As a quantitative fact for the business, PC manufacturing, BIM design, and construction technology have excellent technical strength, with an annual production capacity of 100 million square meters and a building industrialization rate of over 85%. This allows them to reduce reduce labor costs for molding, carpentry, steel fixing, and plastering.
Social and environmental benefit
Broad Homes' have really pushed to make their innovation not only benefit their business but to have a positive impact on society as well. They're an experienced industrial building technology company with almost 20 years of experience behind them so it's not surprising that Broad Homes is a leading enterprise in China. They help clients find the smartest precast concrete factory solutions from design, equipment acquisition, construction to operation. Broad offers integrated solution plans that meet the various needs of clients, especially clients new to PC technology in which they offer an integrated solution from feasibility study, factory building to construction. They really put an effort to offer solutions to every role in the industry.
As previously mentioned, the innovation tries to tackle Goals 11 and 13 of the UN Sustainable Development Goals by lowering carbon emissions and countering climate change. They are becoming global as their first overseas PC factory has been put into production in Suriname and Nigeria. In turn, this expansion allows them to carry on their goal of fighting climate change because to really have an effect on climate change, it needs to be on a global scale and not just in China. The people in China are also benefiting from this innovation as it has made housing more affordable for people living in the city.
Interview
Yuyao Mu, Board Member
Keep this story going! Share below!
Changsha Broad Homes Industrial Group Co., Ltd.
Changsha, Hunan Province, CN
Business Website: http://www.bhomeglobal.com
Year Founded: 2006
Number of Employees: 1001 to 5000
As it says on the company website, Broad Homes Industrial Co., Ltd is dedicated to providing the world with the solutions it needs to master the challenges of fast urbanization, climate change, and globalization. To accomplish that goal, they have become the leading enterprise in precast concrete construction worldwide. They are able to adapt and improve the technology needed to make their factories more productive, while also following the UN's Sustainable Development Goals of sustainable cities/communities and climate action.