Building Lives...Where Life Happens
LAMOSA
Overview
Grupo Lamosa reaffirmed its commitment to being a sustainable company, a commitment that has contributed to maintaining its permanence in the construction market for more than 125 years.
During the year, in accordance with the company's sustainability model, economic, social, and environmental objectives were set in all the company's businesses in Mexico and in the other countries where Grupo Lamosa operates. These objectives were deployed to the different organizational levels to monitor progress and ensure that they are reached.
Grupo Lamosa confirms its commitment to continue driving the creation of value for the benefit of all its stakeholders, promoting respect for human rights, a culture of legality, and a better quality of life for all its employees and their families.
Authors
Oswaldo Solorzano
Lucia Daniela Puente Lopez
Leticia Perez
Luis Rubén Castro García
Aldo Herrera
Maria eugenia diaz
School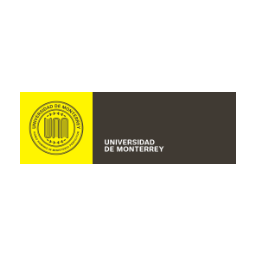 Universidad de Monterrey
Professor

Consuelo Garcia-de-la-torre
Innovation
Initiatives aimed at encouraging the participation of small and medium enterprises (SME) suppliers in professionalization programs were continued to drive their development and growth. Grupo Lamosa has continued to carry out training actions in various areas in favor of its employees and collaborators.
Additionally, Grupo Lamosa, together with other large companies, was part of the Best Procurement Practices Committee, addressing issues related to the development and evaluation of suppliers.
Inspiration
All Lamosa businesses have sustainable actions and products to preserve the environment by providing added value to their consumers.
As part of Grupo Lamosa's sustainability objectives, all subsidiaries carry out volunteer projects to positively impact the communities where the company has a presence.
Overall impact
INTEREST GROUPS
Shareholders / Investors
· Investor's Assembly.
· Investor relations area.
· Transparency line.
· Meetings with analysts.
· Results reports.

Customers
· Focus groups.
· Transparency line.
· Visits from commercial advisers.
· Internet page.
Collaborators
· Evaluation of work environment.
· Transparency line.
· Development plans.
Providers
· Transparency line.
· Signing of agreements and clauses in favor of human rights and sustainability.
· Development of local suppliers and SMEs.

Community
· Transparency line.
· Donations program.
· Dialogue with neighbors.
· Volunteer projects.
Government
·Participation in thematic meetings and consultation forums.
·Relationship with dependencies government.
Academy
· Agreements with research projects.
· Visits to plants.
· Support for students for professional practices.
Media
· Press conferences.
· Participation in interviews and reports.
Business benefit
Development of sustainable products to achieve environmental and energy efficiency programs.
Launch of "Crest Blanco Ecológico" and "Crestuco Ecológico" designed to use less water and reduce the dust emission during installation.
"Imper Crest Reductor," ultra thermal waterproofing agent, which lowers the internal temperature down to 13°C, helping to reduce energy consumption.
The objective is to transform the business into a low-carbon operating system.
Development of products that help our clients in sustainable construction projects and reduce the environmental impact.
Social and environmental benefit
Economic development
· Business model, product and process innovation
· Economic value creation
· Local supplier development
· Investment in the community
Social development
· Quality of life for employees and their families
· Respect for human rights and diversity
· Anti-corruption actions
· Social investment
Environmental development
· Innovation
· Energy
· Water
· Emissions reduction
· Product recovery
Interview
Oswaldo Solorzano, Construyendo Vidas
Keep this story going! Share below!
LAMOSA
Monterrey, Nuevo Leon, MX
Business Website: https://www.lamosa.com
Year Founded: 1890
Number of Employees: 5001 to 10000
"To be agents of positive change, driven by a vocation for innovation as a way to create economic, social, and environmental value and a focus on sustainability, which will assure the company's permanence and long-term development and contribute to the wellbeing of all its stakeholders."