Building Healthier Communities
CVS Health
Overview
Beyond providing the products and services customers need to stay healthy, CVS Pharmacy aspires to help its surrounding communities stay on their path to healthier habits and lifestyles. CVS has enacted a ban on tobacco, worked on creating interpersonal relationships with local communities, as well as started other initiatives to promote community health in an effort to support the health of the local community.
Authors
Joseph Chiusano
Miti Desai
Suchita Kanala
Matthew Gregory
Sophia Wu
School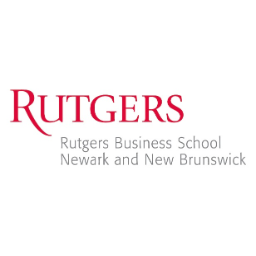 Rutgers Business School
Professor

Jeana Wirtenberg
Innovation
CVS Health as an organization has evolved quite a lot in terms of its pharmacy, patient care, system integration, and enhancements, making the business innovation of CVS mainly a service innovation. As a large pharmacy innovation company, CVS does not limit itself to providing sound medicine, but also helps make the drugs it sells more affordable and integrates its services to provide greater value to its customers.
One big step of CVS's service innovation is banning the sale of tobacco in its stores, as well as other changes, such as merging with Aetna and providing discounts to help customers afford their prescriptions. Every one of CVS's innovations has been created to meet the needs of each customer they serve, with their broader goal and passion being to serve the whole community.
Inspiration
With the idea of making a difference in the lives of its customers, CVS explored various transformations and improvements it could make to their whole organization. Uniquely positioned to help people on their path to better health, CVS also bore the risk of a loss of profits when making the bold decision to eliminate the sale of tobacco products in its stores and in promoting living tobacco-free through its "Be The First" initiative. Through this initiative, CVS is taking on a trendsetter role in leading people towards healthier habits.
Renaming itself CVS Health, CVS stated, "our decision to eliminate tobacco was just the start." The organization has devoted itself to healthcare, strongly adhering to its mission "to improve the lives of those we serve by making innovative and high-quality health and pharmacy services easy, and easy to access." Motivated by its social and environmental responsibility towards the communities it serves, CVS plans to take bolder steps towards helping its customers lead healthier lives.
Overall impact
CVS has fostered a culture of social responsibility. This aspect of their services has been the core of many service innovations within the company. Service innovations include those that benefit society, the environment, and promote community sustainability.
With more than 9,900 CVS Pharmacy stores bringing medication and expertise to communities within their reach, "CVS is creating more interpersonal relationships with the local communities, by delivering prescriptions and other products to houses" (Sejal Modi, Monroe Pharmacy). In addition to providing these vital services, CVS offers resources and databases to help keep customers more informed and proactive when it comes to their health (excerpt from CVS "Path to Better Health" outline). CVS has also partnered with many insurance companies, and even bought Aetna in November 2018, in order to lower drug costs so that their customers can obtain much needed medication for cheaper prices.
Business benefit
CVS has deep supplier relationships which allow the organization to regulate emissions within those upstream businesses. "Not many companies care to regulate their suppliers. There are some costs to regulation, but the environmental impact is worth the price" (Sejal Modi, Monroe Pharmacy).
Social and environmental benefit
By 2030, CVS plans to reduce absolute scope 1 & 2 GHG emissions (26% from 2010 base). By 2023, CVS plans to ensure 70% of suppliers have their own science-based reduction targets for scope 1 & 2 emissions. As for within its stores, "CVS has a culture of maximizing their corporate social responsibility. This is because we feel it is our duty as a major health services provider in the United States" (Sejal Modi, Monroe Pharmacy).
CVS has also made an impact on society through encouraging healthier practices, such as by removing cigarettes from its shelves. "By eliminating the sale of cigarettes and tobacco products in our stores, we can make a difference in the health of all Americans" (stated by CEO Larry Merlo).
Interview
Sejal Modi, Monroe Pharmacy
Keep this story going! Share below!
CVS is a provider of health care products and services aimed at helping customers get the care they need. CVS aspires to help the cities and communities they operate in stay on their path to better health, which is shown by their mission statement: "to improve the lives of those we serve by making innovative and high-quality health and pharmacy services easy, and easy to access".