Building Communities through Artisan Connections
Fairkind
Overview
Ending the generational cycle of poverty in developing countries is the ultimate goal for Fairkind.
Fairkind provides fair trade work for artisans around the globe by developing a business relationship with talented artisans who do not have market access. The artisans are employed by Fairkind and paid fair wages to produce custom products for resale or corporate gifting. Fairkind's efforts to create fair trade jobs and empower women from developing countries are aligned with three of the Sustainable Development Goals:
Goal 1: No poverty, by ensuring the artisans have fair wages.
Goal 5: Gender equality, by empowering women by recognizing their qualities and strengths.
Goal 11: Sustainable cities and communities, by creating job opportunities that in turn allow people to get an education and make a decent living.
Authors
Mihaela Mihai
Lowell Mcguinn

Christa Mattis
School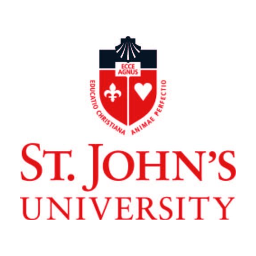 St. John's University
Professor

Charles Wankel
Innovation
Fairkind is a for-profit organization that connects local artisans without market access to corporations who want their products either for direct sales or for corporate giveaways.
Fairkind secures contracts with large corporations who want to use their money for a cause but do not want to give to a charity. By working with Fairkind, they know that their money is used to create jobs that pay a fair wage, provide a dependable source of income, and strengthen communities.
Fairkind teaches the artisans they work with, especially the women, how to become self-sustainable. These jobs give the artisans the opportunity to not only have money to put food on the table, but also to send their children to school and access healthcare.
Fairkind built a network of artisans in different parts of the world that can produce various high-end, hand-made, high-quality products. Fairkind places a strong emphasis on the quality of its products and works with the artisans to make sure their products meet the demands of their customers.
Made Fairly for Humankind
Inspiration
Fairkind's innovation traces back to a not-for-profit organization called Musana. Musana was created by Melissa Sevy (Fairkind co-founder), who, during her travels to Lugazi, Uganda, witnessed the horrific reality of inequality and poverty that was occurring and impacting the lives of the people, and especially women. She realized that most of these women are very talented but had limited opportunities to work.
Linder Baker (Fairkind co-founder) also traveled to Uganda and was similarly moved by the struggles these women faced daily. She later met Melissa, and together they agreed they wanted and needed to do something to end the reality of hopelessness and lack of opportunity for women in developing countries.
The business pivoted to a for-profit endeavor when it became apparent that in order to remain sustainable and to have orders coming in at all times, they needed to target corporate clients.
Their first order was a really big one. It came from a contract with doTERRA, a Utah-based multi-level company that sells essential oils and other related products. doTERRA ordered approximately 50,000 small woven baskets to package their oils. The magnitude of the order forced Linden and co-founder Melissa Sevy to expand their search for artisans in Rwanda.

Overall impact
Fairkind works with artisan groups in 10 countries, totaling up to 4,000 artisans (2,000 of them are women). Fairkind has been and continues to make an impact in Guatemala, India, Mexico, Morocco, Peru, Rwanda, South Africa, Tunisia, Uganda, and Uzbekistan. They recently worked with artisan groups in Haiti and are always looking for new countries to expand into.
Fairkind gives artisans in each of the countries the opportunity to sell products unique to them. In Guatemala, for example, artisans combine locally sourced materials and traditional leather-working techniques with a modern aesthetic to make luxury leather bags. In Mexico, even after the earthquake of 2017, Fairkind helped artisans in Mexico to sell beautiful bags whose purchase helped provide much-needed work for these talented weavers as they rebuilt their homes and community. In Peru, "women suffer disproportionately from unemployment and poverty ... but artisan craft has created new opportunities for Peruvian women. Through training in their craft and steady employment, our artisans become experts at what they do while providing for their families and saving for the future." These are just a few examples of the impact that Fairkind is having worldwide to not only end poverty but also empower women.
Business benefit
Fairkind started as a non-profit called Musana. The two co-founders wore many hats and struggled with customer acquisition. They found that businesses are not inclined to make donations to not-for-profit organizations for a cause they might have no connection to. They soon realized the key was to find companies with a product budget who wanted to do good or have concrete evidence of where their money was going.
They pivoted their approach to business-to-business growth. Some of the businesses they have worked with include NuSkin, Fry Communications, doTERRA, and Rain International, to name a few. According to Linden, Fairkind is now looking to contract with big retailers like Target so that these unique, artisanal products can be sold on a larger scale to consumers, which would ensure a continuous stream of work and income for its artisans.
Social and environmental benefit
When it comes to the society, a quote the company stands by is "People don't need things, they just want opportunities."
In Uganda, Fairkind trains and employs artisans to create handcrafted jewelry, notebooks, and up-cycled cow-horn products. Sales revenue is channeled back to artisans in the form of stable income and social programs, including school fees for children, medical benefits, and artisan training in business, literacy, and health.
Fairkind prides itself on paying fair wages. By providing a means for artisans in developing countries to get fair wages, Fairkind is benefiting society across the globe. When asked how she determines fair wages, Linden said, "we look at the cost of living, the cost of education, nutrition, raw materials, and the time it takes to make the product."
Materials are sourced locally with a focus on sustainably managing resources. By using raw materials, the environment is not hurt by machinery and destructive gases produced by certain factories.
Interview
Linden Baker, Co-Founder
Keep this story going! Share below!
Fairkind
Provo, Utah, US
Business Website: www.fairkind.com
Year Founded: 2016
Number of Employees: 11 to 50
Fairkind is a social enterprise that provides a platform for artisans in developing countries to connect with companies that have a desire to do good in the world.
At Fairkind, "we bridge the gap between artisans in developing countries and companies with a desire to do good. Our mission is to break the generational cycle of poverty by providing fair trade work for artisans around the world. We do this by providing fair trade work for handicraft artisans making custom business + event gifting" (Fairkind).