Building Affordable Homes with 100% Ecofriendly Materials - Paper!!
Hexpressions
Overview
Hexpressions is a breakthrough innovation from the point of view of cost, materials, and techniques used to build more affordable houses, replacing part of the non-eco-friendly materials typically used to build houses. It largely focuses on environmental, societal, and infrastructure issues.
Authors
Prakash Kumar
RODRIGO GIRON
Ramsés Aldana
Mario Martinez
Prabhat Kumar Pathak
School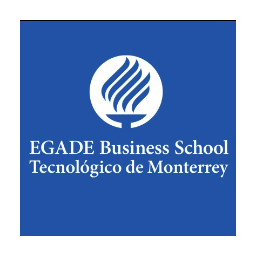 EGADE Business School Tecnologico de Monterrey
Professor
Francisco Layrisse
Innovation
Hexpressions was founded in March 2018 by architect husband-wife duo Abhimanyu Singh and Shilpi Dua in Jaipur, India. The innovation conceived by Singh and Dua, incorporates a different technique to build houses, and materials typically not considered for these purposes. It consists of a "honeycomb" like block build out of recycled paper. This panel in turn is sandwiched between two panels made from plywood or cement fiberboards. Because of this, the innovation is having great progress in India's infrastructure field, positively impacting SDG objective #9.
Houses can be built within 3-15 days, with 80% less carbon footprint, at affordable prices (4-8 k EUR), and the business model incorporates a social component by bringing underserved communities into the construction project/process.
Inspiration
In the founder's words, "they got fascinated" with this new material that a professor introduced them at a class during their Master's degree. They realized honeycomb material had really big potential, but they were running some studies regarding its applications, pros and cons, plus it still was not intended yet as a house building material.
In addition, as architects they made themselves a question: How wonderful would it be to be able to reduce the construction time and at the same time, have a house that is friendlier to the environment? Hexpressions made it very clear that they wanted to contribute to the future generations to live in greener homes and reduce our carbon footprint.
A final, but very important factor, affordability: We all need houses, but can we afford them? Hence, they realized that combing honeycomb with recycled paper and adding cement board was the perfect combination to create a new environmentally friendly building material.
Hexpressions found their inspiration motivated by its social and environmental responsibility towards the world we all live in and plans to become the IKEA for housing, that might take some time, but their long-term goal is to build a better world.
Overall impact
The innovative & sustainable construction system transforms the complete life cycle of the built environment, literally. It starts with designing & planning the building on paper, making modules of the panels to minimize wastage of time, labor, and material. During the construction process, Hexpressions fabricates panels on-site to minimize the transportation cost and installation time. Their overall carbon footprint on the planet is 80% lesser, process is 10x faster, 30% more economical than any traditional construction methods presently available in the market.
Hexpressions is using a holistic approach that will provide the user with an end-to-end solution. Their solution will change the complete life cycle of the project from start to end. The prefabricated composite honeycomb panels will be designed to suit the end user's daily needs. This solution will reach the consumer as a flatpack which will consist of prefabricated honeycomb panels, connectors, sealants, and handling instructions in the form of audio and videos. A team of assemblers comes and assembles the house for the consumer in no time. Once the product lifecycle is over it will be recycled 100% leaving no carbon footprint on the planet. All the components used in the panels like paper, resin, cement board, etc. are fully recyclable. To expedite the supply chain process most of the panels will be in situ (assembled on-site).
Social Impact:
Providing affordable, fast, modular, and sustainable homes to under served sections of society is the vision of Hexpressions. Most cities in India struggle with the dual challenges of housing their poorest citizens and providing housing at a reasonable cost for low and middle-income populations. By providing affordable housing solution to the society they will not only help the community financially but it will also enhance social cohesion and bring back social integration. The solution will empower people by providing training and skill development to build their own homes and live dignified life. Abhimanyu Singh, founder of Hexpression, said in the interview, that the idea of involving people into building their own home while working with Hexpressions, will help in creating a sense of self-awareness in them and that is one of the main philosophies of Hexpressions.

Environmental Impact:
The root cause of environmental changes can be attributed to the indiscriminate reduction of green cover in the world, excessive exploitation of non-renewable natural resources, high usage of fossil fuel, etc. This has resulted in perceptible global warming, precipitation, flash floods, etc... Unlike other traditional building materials honeycomb has the following advantages.
1. No carbon footprint
2. 100% recyclable
3. Fewer resources
4. High efficiency

Business benefit
Hexpressions is a bootstrapped organization, their revenue until July 2021 is 61.5k USD planning to take this to 80k USD by the end of this financial year. To change the perception of the honeycomb material, Abimanyu and Shilpi have forayed into brand-building exercise with Flhexible- another company that makes innovative design furniture made from honeycomb material. While the long-term goal still the same - affordable houses for the underprivileged part of the society, the way forward is to let people adopt the innovation at a different level. They are also building commercial spaces with sustainable materials, few in Jaipur and Vijaynagar.
They continue to work with NGOs and other philanthropic organizations for building sustainable homes at a cost that is much lower than the traditional concrete and have a 40% margin in overall revenue.
Hexpressions brings this solution to empowers people by providing training and skill development to build their own homes and live dignified life. This reduces the expenses further in building the houses. Affordability and scalable project; Honeycomb material and the integrated look of Hexpressions for social causes will give India (and eventually the world) new opportunities to solve housing issues at an environmentally friendly and affordable level.
Social and environmental benefit
The long-term goal of Hexpressions team is a permanent shelter for the underprivileged and underserved sections of the society with collaboration from philanthropic groups, NGOs, and the government. They also train and involve these groups of people in constructing their own houses, thereby making them employment ready for a similar line of work.
With this easy to construct and cheaper than the traditional construction materials, the carbon footprint is 80% lesser, as well as the pollution caused during the construction period, is prevented. Since the honeycomb material is prepared by recycling the recycled paper, there is no impact on the environment too. The cement board that is used as a panel between which the honeycomb is sandwiched is made from cement ash, which is a waste product. They are also collaborating with few start-ups that provide them panels made from agri-waste.
Interviews
Abhimanyu Singh, Co-Founder
Shilpi Singh, Co-Founder
Keep this story going! Share below!
Hexpressions
Jaipur, Rajasthan, IN
Business Website: http://hexpressions.org/
Year Founded: 2018
Number of Employees: 2 to 10
The project largely focuses on environmental issues (paper waste) and societal issues (housing affordability & social integration) addressing the housing affordability crisis and social exclusion from our society. The business relies on B2G/ B2B2C model focusing on Governments, NGO's & philanthropic groups. People who want to have an eco-friendly alternative, at a lower price (4-8k EUR vs 15-40k EUR)