Building a Liveable Future
Borgelt & Craig Architects
Overview
"Being able to utilise, to recycle, to repurpose became a very important part of the practice and people recognize it (Julie Borgelt, 2019)." This is the purpose of the small architectural firm Borgelt and Craig Architects based in Brisbane. Born as a partnership between two sisters Julie and Deborah, with its primary aim to create personalised, comfortable, affordable and sustainable designs for houses and make a difference by connecting people, making a community and creating future ways of living.

Author
Kristina Reifova
School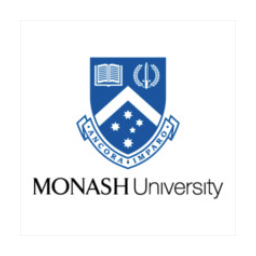 Monash University
Professor

Gitanjali Bedi
Innovation
Borgelt & Craig Architects design houses for livability and sustainability with a strong focus on environmental, cultural, and personal specificities. Their solutions are resilient and vary for each of their projects encouraging clear communication and interactions between clients, architects, and builders to achieve successful results.The main purpose is to design a sustainable house through passive energy design and the 3R management: reduce, reuse and recycle. Their main design approach can be labelled as "biophilic design" known as a connection to the natural world.
When designing the house, architects are looking on criteria as orientation of the house (location and topography) and building materials. The passive energy design uses natural sun, thermal gains, ventilation and connection to green spaces to ensure comfort of living. Awareness of the sun's position is important for where the solar panels will be situated and for natural light in the house. By using elements as sun, natural light, shading across windows, breezes, insulation, and cross ventilation, houses reduce a considerable amount of energy. These simple but effective principles mean also no air conditioning required and is used to counteract wasted energy. Houses key initiatives are the use of as much renewable energy as possible, water tank storage through rainwater harvesting, and other technologies to encourage the sustainability. Material selection is also critical because they are cost effective but should be still luxurious. The firm reuses building materials instead of demolishing them. The material is carefully chosen in order to avoid any use of toxins that could possibly leach into waterways. They avoid plastics and work with builders inspired by the quality of timber over years rather then quickly grown new timber. Their materials are sustainable, local and from local manufacturers.
Inspiration
In Brisbane, they were a lot of timber buildings from the early 1900's that were demolished. Julie and Deborah thought that it was a tragedy to waste such good materials, to destroy the history, memories and for them to go to landfill. So, they had an idea: to reuse and repurpose the material from those houses. How far can they go with just recycled material?
Overall impact
Borgelt & Craig Architects, their innovation has an overall positive impact on the areas of triple bottom line – people, planet and profits. They positively impact the environment around them every day as they use renewable energy, recycled with no plastics materials and increase water use efficiency. Thanks to their business they create communities for sustainable sensitive people, have positive effects on their health issues and create awareness of sustainable ways of living.
Business benefit
Julie believes that the impact of the innovation on their business is the successful business and satisfied clients. Her business spread out successfully by word of mouth from client to client, by use of their website and the look back of their projects that they have completed.
Social and environmental benefit
Social benefit of the innovation includes connecting and creating community feeling between people that are looking for sustainable healthy buildings and have environmental worries. Thanks to the maintain of the community connection , Julie and Deborah spread out the awareness of the impact. Sisters do volunteering work in the environmental learning center, they do some tutoring work for the Universities in Brisbane and give talks at Green forums where they continue to share about local and global sustainability. Through these activities, Julie and Deborah provide female role models and promote Gender equality in a heavily male construction workforce The sustainable houses are also profitable for clients with allergies, and cancer who are conscious of the use of materials with the connection with green spaces which improve good physical and mental wellbeing.
The architects source sustainable and recycled products in order to have a positive impact on the environment and reduce their carbon footprint. Statistics show the energy reduction, less use of water that contribute to the improved efficiency and productivity. One of their project shows 50 per cent less water use than the average household and 90 per cent of its power comes from clean renewable energy. Reusing of the materials also reduce landfill. Julie said "Affordable clean energy, clean water sanitation, all these small changes can be easily achieved in order to have a positive impact on the environment."
Interview
Julie Borgelt, Co founder
Keep this story going! Share below!
Borgelt & Craig Architects is a small architectural firm that creates sustainable and liveable house designs. Their main approaches are passive energy design and "biophilic design" , and 3R management : reduce, reuse and recycle.