Building a Better Indonesia Together
PT Anugrah Tritunggal Perkasa Sejati
Overview
Indonesia is a developing country, where massive infrastructure developments have occurred for the last 20 years. Steel, as the main material needed in infrastructure development, has been in high demand during this period of time, causing on-time delivery issues. Arif Wibowo Tan as the founder tried his best to cope with this issue. During 2010 Anugrah Steel had 30 delivery fleets ensuring that customers are satisfied with their purchase. "Having 30 delivery fleets didn't actually solve the problem," says Arif Wibowo. He concluded that increasing the number of fleets do not actually speed up the delivery process as demands are increasing quickly. He then thought to himself why not partner up with local people around to help with the delivery. In this way, the company can grow bigger while still keeping its purpose to give back to the locals. In the last 5 years, Anugrah Steel has sold more than 75% of its fleets leaving to just 10 delivery fleets.
Author
Alexander Wibowo
School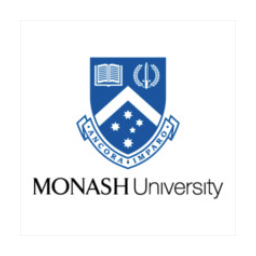 Monash University
Professor

Gitanjali Bedi
Innovation
Anugrah Steel has come up with a unique business model that no other steel distributors are doing, which is partnering with the local community to help with delivery. People around the neighborhood would bring their own means of transportation and line up in one of Anugrah Steel's branches to wait for their turn to deliver the goods. This means of transport ranges from traditional transportation, such as; horse carriage, rickshaw and such, to modern ones, such as; pick-ups, trucks, and such. This is one-way Arif Wibowo could give back to society by providing job opportunities.
Inspiration
Arif Wibowo, a devoted Christian said his main inspiration came when reading the Bible. He tried his best to follow the principles of the Bible, which is to always do good and help others in need, and apply it to his business. One day, when a delivery was delayed, he saw an old pedicab driver next to one of his branches and asked him how much he earns in a day. He told him that he makes AU$2 per day or AU$60 each month. Knowing that the old man could do better by delivering steel around the city, Arif Wibowo offered the pedicab driver to work together. The old man agreed to his offer and started working as one of Anugrah Steel's partner. After just working for a couple of weeks, the old pedicab driver testified that this partnership affected his life positively.
Overall impact
The innovation of a distinctive business model has brought a positive impact to society and business, however minimally impacted the environment. This still made Arif Wibowo a proud founder of the firm, as this innovation of the business model was to achieve his goal; to help and give back to people in need.
Business benefit
By running this business model, it creates a positive impact not only for society but for the company itself. It could benefit Anugrah Steel by free word-of-mouth marketing from local people. As they partner up with them to assist with delivery, their earning is positively correlated to the company's sales. When sales went down, they would help Anugrah Steel to market and increase sales. Arif Wibowo said that this is a mutual relationship that will benefit both the firm and the local community.
Social and environmental benefit
Anugrah Steel's UN SDG goal is number 1, 8, 9. One societal impact that can be clearly seen is through the old pedicab driver. After working for a couple of months, Arif Wibowo came to him and talked to him about his experience partnering with Anugrah Steel. He said that he earns 5 times more than he usually did. He can now make AU$15 per day or close to AU$500 each month. Hearing what the old man said, Arif Wibowo felt proud that he could positively impact others' lives and get closer to achieving goals number 1, to eradicate poverty, 8, boost the economic growth in the community, and 9, to help in infrastructure development all across Indonesia.
Arif Wibowo said that his business didn't have any effect on the environment as they are just a trading company and not a manufacturer. The business model he created also didn't have any effect on the environment; it just helps the society to achieve a better living standard. At the very least, Anugrah Steel had contributed to the environment by choosing the right supplier that is not solely relying on profit, but who also wishes to have a better impact on the environment, especially when the steel industry contributes negatively to the environment.
Interview
Ir. Arif Wibowo, MM, Mr
Keep this story going! Share below!
PT Anugrah Tritunggal Perkasa Sejati
Semarang, Central Java, ID
Business Website: https://anugrahsteel.com
Year Founded: 1992
Number of Employees: 51 to 200
Anugrah Tritunggal Perkasa Sejati is a company located in Semarang, Indonesia that focuses on steel trading. Founded in 1992 by Arif Wibowo Tan, Anugrah Steel currently has 4 branches. Still, a long way to reach his big goal to be Central Java's largest steel distributor to provide as many job opportunities as possible, boost the country's infrastructure development, and improve economic growth. The innovation Anugrah Steel made was the business model that is unlike any other steel distributors in Indonesia; growing big together with locals from the community. Through steel trading, Anugrah Steel is not only able to boost the local economy but also to eradicate poverty and improve Indonesia's industry, innovation, and infrastructure.