Buena Vida- Plant Based Restaurant / Buena Vida - Restaurante a base de plantas
Buena Vida Plant-Based Restaurant
Overview
"If we have the opportunity to live happily and healthily, without harming others, why not do it?" - Emmanuel Ledezma Buena Vida's Partner.
We found that about 70% of the antibiotics produced by the pharmaceutical industry are injected into farm animals such as chickens, cows, pigs, and fish; for this reason, they grow more in the shortest time, and in this way are more productive in the slaughter. Finally, humans are the final consumers of these chemicals, that after can convert to cancer, heart disease, arterial obstructions, etc.
Environmental pollution produced by the meat industry generates more greenhouse effects than global transportation, due to factors such as methane gas produced by the feces of cows, which is 25% more pollution than carbon dioxide. Also, the deforesting in countries like Brazil to create production farms negatively impacts the climate (Brazil is the number one in meat exportation). Water is another factor: to produce a kilo of meat requires 10 times more water than it takes to produce a kilo of grain.
The proposal of Buena Vida is to deliver to the public a product that does not contain any animal origin of quality, flavor, and pleasure for the client, while teaching how to take care of their health, that of their family, that of their city, and that of the planet. Buena Vida advocates for the abolition of animal-based products to help the ecosystem.
--------------------------------------------------------------------------------------------------------------
"Si tuviéramos la oportunidad de vivir felices y saludables sin herir a otros, ¿por qué no lo haríamos?". - Emanuel Ledezma socio de Buena Vida.
Encontramos que cerca del 70% de los antibióticos que se producen por la industria farmacéutica son inyectados a animales de granja como pollos, vacas, cerdos, peces, para que crezcan más, en un menor tiempo y de esa manera sea más productivo su sacrificio. Finalmente el somos los humanos el consumidor final de estos químicos, que posteriormente terminan convirtiéndose en cáncer, enfermedades del corazón, obstrucciones arteriales, etc.
Todo esto se suma a la contaminación ambiental que produce la industria cárnica, la cual emite más gases invernadero que incluso el transporte mundial, por factores como el gas metano producido por las heces de las vacas, la cual es 25 veces más contaminante que el dióxido de carbono. También encontramos factores como la deforestación en países como Brasil, para crear granjas de producción (Brasil es el país número uno en exportación del carne del planeta) u otros factores como el agua requerida para la producción de ya que se requieren 15000 litros de agua para generar 1 kilo de carne 10 veces más con respecto a generar 1 kilo de granos.
Ahora sabiendo todo lo anterior, sería una falta total de empatía e incluso sentido común, el no abolir o sustituir el consumo de productos de origen animal. Y esta es la propuesta de Buena Vida, entregar al público un producto que no contenta ningún origen animal, que sea de calidad, sabor y agrado para el cliente, enseñando a cuidar su salud, la de su familia, la de su ciudad, la de su planeta, la de su ecosistema.
Authors
David Fernando Chaves Tamayo
VICTOR ADRIAN SANTAFE TORRES
Olga Bonilla
School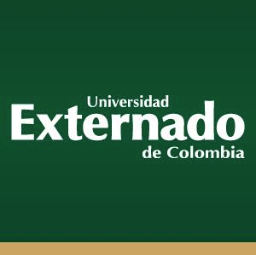 Universidad Externado de Colombia
Professor
Gustavo A Yepes López
Innovation
Buena Vida comes with the proposal of "Being the best restaurant, aware of the care of living beings and the best option for vegan food in Mexico and abroad."
Through one of the partners who joined as Chef of the restaurant, an expert in traditional Mexican gastronomy, it created a menu integrating 100% plant-based products and created a proposal of high-quality dishes that are to the liking of our guests, where they find options for their breakfasts, lunches, dinners, and drinks.
In this way, Buena Vida opens the doors to its customers by offering quality food without the need to kill an animal, thus supporting life in terrestrial and marine ecosystems and managing to generate a good environment. Studies have revealed that the production of the main products of animal origin (meat, farmed fish, eggs, and dairy products) requires 83% of land dedicated to the production of their food and generates 60% of greenhouse gases. Buena Vida products help with the ecosystem, "We look for suppliers of local crops with organic gardens, to bring the best products to our customers' plates, without chemicals, and without a single animal suffering" - Julián Chaves Chef and Partner of Buena Vida.
Buena Vida brings a complete experience to its clients by being a 100% vegan restaurant, distinguishing itself from its competition that currently offers vegetarian or vegan alternatives to its traditional menus of animal-origin cuisine.
Part of its proposal is to make its guests aware of how to eat healthily and sustainably. The products of Buena Vida, far from traditional production based on chemicals for animals and chemicals for the garden, bring several options that, in addition to being equal to or better than animal-based products in terms of nutritional values and taste, also take care of people's health. Studies around the world have proven that the consumption of red meat leads to a high rate of diseases, such as cancer. Buena Vida offers alternatives not only to improve the environment but also our health.
--------------------------------------------------------------------------------------------------------------
Buena Vida viene con la propuesta de "Ser el mejor restaurante, consciente del cuidado de los seres vivos y la mejor opción de comida vegana en México y el extranjero". Por medio de uno de los socios quien se une como Chef del restaurante, experto en gastronomía tradicional mexicana, se logró crear un menú integrando productos 100% de origen vegetal y crear una propuesta de platillos de alta calidad que son para el agrado de nuestros clientes, donde encuentran opciones para sus desayunos, almuerzos, cenas y bebidas.
De esta manera Buena Vida, abre las puertas a sus clientes ofreciendo comida de calidad sin necesidad de matar un animal apoyando de esta manera la vida en los ecosistemas terrestres y marinos y logrando generar un buen ambiente, se han revelado estudios donde se encuentra que la producción de los principales productos de origen animal (Carnes, peces de piscifactoría, huevos y lácteos) requieren de un 83% de tierra dedicada a la producción de los alimentos de los mismos y generan un 60% de los gases de efecto invernadero. Los productos de Buena Vida ayudan con el ecosistema, "Buscamos proveedores de cultivos locales con huertas orgánicas, para llevar los mejores productos a los platos de nuestros clientes, sin químicos y sin un solo sufrimiento animal" – Cuenta Julián Chaves Chef y Socio de Buena Vida.
Buena Vida trae una experiencia completa para sus clientes al ser un restaurante 100% Vegano distinguiéndose de la competencia, que en la actualidad ofrece alternativas vegetarianas o veganas a sus menús tradicionales de cocina de origen animal, y ayudando a sus clientes a crear conciencia con la vida en el planeta y dar el grano de arena a contribuir con el medio ambiente.
Parte de su propuesta es concientizar a sus comensales de como alimentarse, sin duda los productos de Buena Vida, alejados de la tradicional producción a base de químicos para animales y químicos para la huerta, trae un sin número de opciones que además de ser igual o mejor que los productos anteriormente nombrados en cuanto a valores nutricionales y sabor, también cuidan la salud de las personas, estudios alrededor del mundo han comprobado que el consumo de carnes rojas, conlleva en alto índice al surgimiento de enfermedades como el cáncer y esto es lo que Buena Vida ofrece, alternativas no solo para mejorar el medio ambiente si no también la salud propia.
Inspiration
The relationship between Adrián Ascencio and Luis Mario Pérez Duarte during high school was the starting point for the formation of what is now Buena Vida. Luis Mario would only enter if it were a proposal that included veganism in its options.
In 2018 Adrián, with 12 years of experience in restaurant management, already had a partner and talked with Emmanuel Ledezma about a traditional restaurant with meat offers, a situation that did not convince Luis Mario.
It was not until Emmanuel had a change of perspective regarding the forms of food and converted to a plant-based diet, which added to Luis Mario's proposal, that the restaurant offered only food free of animal products.
Luis Mario brought in one of his important allies, Marcelino Viniegra, who began working on the visual concept of the restaurant project, where he projected a colorful and fun vision, "with an environment of the quality of the products offered," adding neon elements contrasted with warm light and games of mirrors where the spaces of the place could shine.
Julián Chaves joined as the Chef, an expert in traditional Mexican cuisine who began with the creative idea of the menu integrating LEAF products, offering original proposals.
----------------------------------------------------------------------------------------------------------------
La relación de Adrián Ascencio y Luis Mario Pérez Duarte durante la preparatoria fue punto de partida para la conformación de lo que hoy es Buena Vida, tras un tiempo sin contacto debido a la estadía de Adrián en Praga durante algunos años, lugar en donde nació la idea original de un restaurante, Luis Mario y Adrián se reencontraron para darle vida al proyecto de un restaurante fuera de México al que Luis Mario solo le entraría si se trataba de una propuesta que incluyera al veganismo en sus opciones.
En 2018 Adrián, con una experiencia de 12 años en manejo de restaurantes, tenía ya un socio y pláticas con Emmanuel Ledezma sobre un restaurante tradicional con ofertas de carne, situación que a Luis Mario no lo terminaba de convencer.
Fue hasta que Emmanuel tuvo un cambio de perspectiva respecto a las formas de alimentación y se convirtió a llevar una dieta con base en plantas, lo que sumado a la propuesta de Luis Mario, se decidió que el restaurante ofrecerá solo alimentos libres de producto animal.
Luis Mario integró a uno de sus aliados importantes, Marcelino Viniegra quien comienza a trabajar en concepto visual del proyecto de restaurante, en donde proyecta una visión colorida y divertida, "con un ambiente de la calidad de los productos que se ofrecen", agregando elementos neón contrastados con luz cálida y juegos de espejos donde espacios del lugar pudieran brillar.
Julián Chaves se unía como el Chef, experto en cocina mexicana tradicional y que comenzó con la idea creativa del menú integrando los productos de LEAF, ofreciendo propuestas originales.
Overall impact
Buena Vida contributes to Objective Number 3 of the SDGs, helping with the dishes it offers its customers, aligned with goal 3.9 which helps reduce deaths and illnesses caused by dangerous chemical pollutants.
The Buena Vida proposal with the use of 0 products of animal origin contributes to lower production of greenhouse gases and additionally a 90% reduction in the use of resources and raw materials such as water for their production. Customers are also made aware of how veganism can contribute to the environment, aligned with goal 13.3, creating sensitivity to climate change mitigation.
One of the greatest contributions of Buena Vida is the conservation of underwater life. We offer several delicious products, without neglecting the typical dishes that have always accompanied world cuisine, an example of this is offering a mushroom ceviche instead of traditional seafood or fish and this is just one example of all that can be achieved. Buena Vida is aligned with target 14.2 of this objective to protect and help regenerate maritime and coastal ecosystems. And with the 14.6 states against excessive and illegal fishing.
Another of the SDGs to which Buena Vida contributes is that of Life in Terrestrial Ecosystems. We are against the production of livestock, beekeeping, and fish farms, among others, due to the excessive consumption and damage of natural resources, the cutting of trees for the creation of cattle farms, the contamination of rivers with spills of chemical substances in the water sources, and the poisoning of ecosystems. We align ourselves with goals 15.1 and 15.2 for the conservation and sustainability of forests, the removal of trees, and the recovery of all these ecosystems.
----------------------------------------------------------------------------------------------------------------
Buena Vida, contribuye con el Objetivo Número 3 de los ODS, ayudando con los platos que ofrece a sus clientes, alineado con la meta 3.9 que ayuda a reducir muertes y enfermedades producidas por productos químicos peligrosos y de contaminación en el aire en el agua y la tierra.
La propuesta de Buena Vida con el uso de 0 productos de origen animal aporta con una menor producción de gases invernadero y adicionalmente la reducción de un 90% de uso de recursos en materias primas como el agua para la producción de los mismos. Sin dejar de lado que más que ofrecer un plato de comida alternativo al tradicional, también se crea conciencia a los clientes de como con el Veganismo se puede contribuir al medio ambiente, alineados con la meta 13.3 creando sensibilización con la mitigación del cambio climático.
Uno de los mayores aportes de Buena Vida, es la conservación de la vida submarina, ofrecemos un sin número de productos deliciosos, sin dejar de lado los platos típicos que siempre han acompañado la gastronomía mundial, ejemplo de esto es ofrecer un ceviche de setas en vez de los tradicionales mariscos o pescados y este es solo un ejemplo de todo lo que se puede lograr. Buena Vida está alineado con la meta 14.2 de este objetivo con el fin de proteger y ayudar a regenerar los ecosistemas marítimos y costeros. Y con el 14.6 estando en contra de la pesca excesiva e ilegal.
Otro de los ODS a los que Buena Vida aporta es el de la Vida en los Ecosistemas Terrestres, estamos en contra de la producción de la industria ganadera, apícola y pesquera en piscifactoría entre otras, por el consumo y daño desmesurado de los recursos naturales, talla de árboles para creación de granjas ganaderas, contaminación de ríos con derramamientos de sustancias químicas en las fuentes de agua y el envenenamiento de los ecosistemas. Nos alineamos con los las metas 15.1 y 15.2 para la conservación sostenimiento de los bosques, la no talla y la recuperación de todos estos ecosistemas.
Business benefit
Since the project started, Buena Vida has focused on being an expansion project both in the country and worldwide.
Buena Vida has seen the influx of clients grows every day, where people between 20 and 40 years old come with the conviction of having a change of mind regarding environmental issues, healthy food, as well as zero animal abuse. We see how on certain days, influencers arrive at our facilities and share the experience that is transmitted in Buena Vida on their networks.
Studies reveal that the increase in the consumption of vegan products between 2020 and 2035 will be 14%, and this figure is expected to rise as the awareness of the inhabitants also increases. Mexico, for its part, is currently the country in Latin America with the most consumers of vegan products (close to 28% of those surveyed said they do not consume products of animal origin), followed by Brazil and Peru.
Additionally, we see that people with diets that include animal products add vegan products to stay healthy. All of the above shows us that it is a booming and growing market and that Buena Vida may fulfill one aspect of the vision shared by Adrián Ascencio, one of its partners - "We have been talking about having offices in the city that go hand in hand with vegan culture and have a large number of tourists who share the objectives of Buena Vida, such as Miami in the US, Cartagena in Colombia or Prague in the Czech Republic".
----------------------------------------------------------------------------------------------------------------
Desde que el proyecto arrancó, Buena Vida se ha enfocado en ser un proyecto de expansión tanto en el país como a nivel mundial, como expresamos en la parte de la historia de la empresa, la idea surgió para ser un restaurante en Praga y con la creación de una marca y un menú a base de plantas sin productos animales, nos permite llevar experiencia a varios lugares del mundo.
En el tiempo que Buena Vida lleva al público se ha visto que la afluencia de clientes crece cada día más, nuestro público objetivo, personas entre los 20 y 40 años vienen con la convicción de tener un cambio de pensamiento frente a los temas del medio ambiente, la comida saludable, así como el cero maltrato a los animales, vemos como ciertos días, llegan influencers a nuestras instalaciones y comparten en sus redes la experiencia que se transmite en Buena Vida.
Estudios revelan que el incremento del consumo de productos veganos entre el 2020 y el 2035 va a ser de un 14%, se espera que esta cifra suba a medida que la consciencia de los habitantes también se haga. México por su parte es el país en la actualidad latinoamericana con más consumidores de productos veganos (cerca del 28% de los encuestados, manifestó no consumir productos de origen animal) seguidos por Brasil y Perú.
Adicionalmente vemos que personas con dietas que incluyen productos de origen animal, adicionan productos veganos para mantenerse saludables. Todo lo anterior nos demuestra que es un mercado en auge y crecimiento y que es posible que Buena Vida cumpla con un aspecto de la visión que compartía Adrián Ascencio uno de sus socios - "Hemos hablando de tener sedes en ciudad que van de la mano con la cultura vegana y tienen un gran número de turistas que compartan los objetivos de Buena Vida, como Miami en EEUU, Cartagena en Colombia o Praga en República Checa".
Social and environmental benefit
Throughout this process of research and implementation of the Buena Vida brand, it has been seen that the use of alternatives to food that contains animal products brings countless benefits to the environment and people. Studies carried out in 2018 by The University of Michigan show how the meat alternative for vegan burgers Beyond Meat Burger offers almost identical nutritional value to the meat of animal origin, but its production brings many more advantages; for example, 90% less generation of greenhouse gases that go to the environment, as well as 99.5% less water, 46% less energy, and 93% less land, and these types of meat alternatives are used for Buena Vida products. "Our goal is to convey the spirit of caring for all living beings" – Buena Vida Partners.
---------------------------------------------------------------------------------------------------------------
Durante todo este proceso de investigación y puesta en marca de Buena Vida, se ha visto que realmente el uso de alternativas a la alimentación que contiene producto animal, trae un sin número de beneficios para el medio ambiente y para las personas, estudios del 2018 realizados por La Universidad de Michigan muestran como la alternativa de carne para hamburguesas veganas Beyond Meat Burger ofrecen un valor nutricional casi idéntico a la carne de origen animal, pero su producción trae muchas ventajas más por ejemplo 90% menos generación de gases invernadero que van al medio ambiente, así como 99.5% menos agua, 46% menos energía y 93% menos tierra y este tipo de alternativas cárnicas son usadas para los productos de Buena Vida. "Nuestro objetivo es transmitir el espíritu del cuidado de todos los seres vivos" – Socios Buena Vida.
Interview
Julian Esteban Chaves Tamayo, Partner Chef
Keep this story going! Share below!
Buena Vida is a vegan food restaurant, in Santiago de Queretaro, Mexico that offers a large amount of food, all plant-based. Buena Vida was born in 2018, as the idea of one of its founders after different trips through Europe. Buena Vida has 11 employees in administration and operation.
"We are a restaurant with environmental awareness, which participates in reducing the consumption of products of animal origin on the planet and reforesting equality. Also understanding that "Buena Vida" refers to a place without suffering" - Buena Vida's Partners.
-------------------------------------------------------------------------------------------------------------
Buena Vida, es una restaurante de comida vegana, el cual se encuentra en la ciudad de Santiago de Querétaro en México, este pertenece al sector económico de servicios, donde ofrece un gran cantidad de platillos a base de productos de origen vegetal. Buena Vida nació como proyecto en el 2018, con una idea que traía uno de los fundadores, después de una serie de experiencias en viajes a Europa y empezó a reunir su equipo de trabajo para hacerlo realidad. En la actualidad Buena Vida cuenta con 11 empleados entre cargos directivos y operación.
"Somos un restaurante con conciencia ambiental, que participa en la reducción del consumo de productos de origen animal en el planeta, fundamentado en la igualdad. Además de ser un lugar en donde la "Buena Vida" se entiende como la ausencia del sufrimiento." - Socios Buena Vida