BrownFlynn: Helping Companies set Standards
BrownFlynn
Overview
BrownFlynn's tailored approach to conducting Materiality Assessments helps a company identify the key stakeholders and impacts across its value chain and then prioritize the most relevant (i.e., material) ESG topics that matter most to the company and its stakeholders. This assessment helps direct the company's reporting, sustainability efforts and engagement with stakeholders. In addition, this process can identify gaps and opportunities to set goals.
Authors
MIchael Lyndall
Heyu Tang
Annie Morino
Hugo Bonetti
School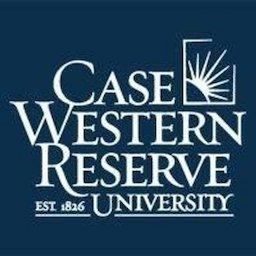 Case Western Reserve University - Weatherhead School of Management
Professor
Megan Buchter
Innovation
BrownFlynn's Materiality Assessment process is broken in to five segments: Identification, Impact Mapping Prioritization, Validation, and Adoption.
The first segment, Identification, compares a company's public reporting against industry peers and existing sustainability benchmarks and frameworks. This step defines a universe of environmental, social and governance (ESG) topics that may be relevant to the company. Once a universe of topics is defined, the assessment moves into impact Mapping, which identifies the location and boundary of the company's impact across their value chain. This information helps inform what stakeholders to include in the Prioritization phase, which interviews key internal and external stakeholders about what topics matters most to them. The next stage of the materiality process is Validation, where BrownFlynn facilitates a workshop with the client to review and approve the results of the assessment. Finally, the Adoption phase strategically integrates the results into the client's reporting, goals and/or culture.
Inspiration
The Materiality Assessment process was inspired by the increasing need for companies to adopt specific and measurable changes towards sustainability. Shareholders, employees, customers, regulators and the general public are increasingly aware of planet-wide ecological issues such as climate change and societal issues such as gender equity—this has placed pressure on companies to adopt sustainable and responsible business practices. Thus many companies aim to clearly communicate to these groups about how its business works to address the key issues impacting the business and its stakeholders.
Overall impact
BrownFlynn has become a leader in corporate sustainability consulting. They have worked with numerous Fortune 10 companies, such as GM, and many local companies headquartered in Northeast Ohio, such as KeyBank, the Davey Tree Expert Company, and Covia. Many of their client relationships have spanned more than a decade and their impact spans across hundreds of clients that represent numerous industries.
They have a team of approximately twenty-five consultants working with companies to identify and meet their sustainability needs. This team will grow with the recent acquisition by ERM, a leading global sustainability consultancy. In the press release announcing the acquisition, Keryn James, ERM's CEO, explained "With BrownFlynn joining the ERM Group, we further establish our full life cycle set of offerings to our clients in the sustainability advisory arena. BrownFlynn is a market pioneer and for over 20 years has established an impressive business in the U.S. ERM is glad to continue this journey together with their fantastic leadership and team."
BrownFlynn's Materiality Assessments help pave the way for a more sustainable world. The corporate landscape is one of the most fertile for meaningful sustainable changes, and BrownFlynn's work gives companies the means to direct, measure and achieve meaningful changes.
Business benefit
The Materiality Assessment gives BrownFlynn a tested, repeatable process to help any company identify its sustainability priorities and engage with key stakeholders. This process allows BrownFlynn to effectively assist their clients enact meaningful, measurable change on the topics that matter most to their stakeholders. Without a robust materiality process, companies are more at risk of managing insignificant sustainable topics, which stakeholders increasingly see through as "greenwashing."
With the Materiality Assessment, a clear set of sustainability topics are prioritized and evaluated. The process helps the business focus on the topics that matter most to their business and their stakeholders. It can also identify emerging risks and opportunities that a company should monitor closely.
Social and environmental benefit
The benefit to environment is substantial. Corporations contribute to almost half of atmosphere, climate, and environmental pollution. Not only does BrownFlynn have a direct impact on their clients' ecological footprint, but their systems and processes are paving the way for more integration of sustainable practices into every company.
Interview
Kevin Payne, Associate Consultant
Keep this story going! Share below!
BrownFlynn
Cleveland, OH, US
Business Website: https://brownflynn.com/
Year Founded: 1996
Number of Employees: 11 to 50
BrownFlynn is a corporate sustainability and governance consultancy firm that builds long-term relationships with companies to create positive outcomes for both shareholders, stakeholders and the environment. They specialize in helping clients understand the sustainability landscape, set a direction and goals, report their management and performance of environmental, social and governance (ESG) topics and engage with key stakeholders.