Bringing Light into the World
A&M Specialist Limited
Overview
A&M Specialist Limited's main technical innovation is the further development of specialized devices for the population of visually impaired. A&M has been attempting to add more functions and improve exterior design of their products to make them more accessible to the visually impaired. Besides, A&M has been considering 3-D printing at the stage of design and manufacture in order to reduce the cost and ease the burden to the environment. Overall, A&M has been conducting these innovations to manage to have positive impacts on the environment, society, and economy, and which were examined to approach these UN global goals: Economic Growth; Industry, Innovation, and Infrastructure; Sustainable Cities and Communities; and Climate Action.
Author
Ruyan Tao
School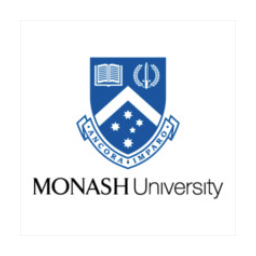 Monash University
Professor

Gitanjali Bedi
Innovation
The first innovation applies to A&M's electronic audio devices. Apart from being a great help in exhibits of the map, these devices have been programmed to verbally describe the locations and directions of nearby toilets, bus stations, and shopping centers in Mandarin, Cantonese, and English (official and regional languages) with delightful music (Sandy's View, 2015). In addition, A&M has determined to use renewable, non-toxic, carbon-neutral materials that are compliance with industry standards such as recycled plastic for quantity production. These audio devices are also partially powered by solar panels. Additionally, A&M has planned to involve the advanced technology of 3D printing into the production of functional and aesthetic prototypes and even the step of manufacture (in the near future) of all types of guiding paths and tactile maps. In doing so, the business can effectively decrease the labor cost, budget cost, and waste of materials in the process of production, and hence raise the demand and cumulative coverage of such facilities.
Inspiration
The business plan involving specialized facilities for those with visual impairments initially emerged when the founder of A&M, Andy Wong, had conversations with one of his acquaintances who happened to be the chief managing director of the Hong Kong Society for the Blind. Since Andy Wong had committed to modify design diagrams for accessible devices, he had realized that as an experienced architect, he might have abilities to fill a gap in this specific market to offer customized and fully functional facilities for this disadvantaged population in Hong Kong (Wong, 2019). First, A&M was motivated to load multilingual audio services into the devices because of the unique demographic environment in Hong Kong, where most residents or visitors (with visual impairment) speak Mandarin, Cantonese, or English, or all of them. Another drive for the future technical innovation of applying 3D printers to produce prototypes and manufacture devices is based on (1) the soaring popularity of 3D printing in many industries, such as the medical and research sectors, and (2) relevant techniques and operations have gradually become complete and sophisticated in Hong Kong (Scott, 2017).
Overall impact
Multilingual electronic audio device
• For society: caters to visually impaired visitors and residents from various backgrounds in Hong Kong; adds to social inclusion.
• For the environment: eases the pressure on the environment by using solar panels.
• For the business: raises the demand for the products; builds up a good reputation.
3D printing
• For society: creates more job vacancies; helps attract more public attention and understanding to disabled groups.
• For the environment: cuts down on the waste of raw materials; lowers the usage of power.
• For the business: improves production efficiency; minimizes human resource cost, time cost, and manufacturing cost; enhances A&M's competitiveness.
Business benefit
These technical innovations indicate that two sustainable development goals—Economic Growth and Industry, Innovation, and Infrastructure—within the business and the whole industry may be realized. First, for A&M Specialist Limited, the first innovation of audio devices may substantially raise the market demand for such products and thereby strengthen their competitiveness in the short run. In the long term, this will build up their reputation and gain consumer trust, which helps retain existing customers and accumulate potential partnerships. Second, another technical innovation involving 3D printing tools promises to decrease various direct expenses including labor cost and raw material cost, and indirect expenses such as time cost, together with increasing efficiency at the step of manufacturing. In the long run, the carbon tax that A&M is levied should be gradually eliminated due to decreasing power consumption, and the relevant R&D of 3D printing techniques and assembly lines within A&M tends to be more mature and complete.
Social and environmental benefit
A&M has never stopped harnessing efforts and employing innovative approaches to customized facilities for the visually impaired. Regarding the UN Sustainable Development Goals related to society and the environment, those creative approaches comply with Sustainable Cities and Communities as well as Climate Action.
First of all, making cities safe and sustainable involves investment in improving urban planning and management in a way that is both participatory and inclusive for everyone (United Nations Development Programme, 2019). What A&M is attempting to do is to promote social inclusion of a disadvantaged group and enhance accommodations and transportation support for them. Apart from achieving social inclusion for the disabled, A&M has also abided by taking concrete actions to tackle climate change in terms of using environmentally friendly materials and solar energy and lowering power and water consumption via 3D printers.
Interview
Andy Wong, Founder
Keep this story going! Share below!
Andy Wong established his own business, A&M Specialist Limited, in early 2005 with the purpose of offering "Design Uniqueness" to every customer. The firm currently has more than 20 employees in total (including two blind staff members). A&M Specialist Limited has been focusing on identifying customer needs and providing a customized service and the new business—design, supply, and installation of facilities for visually impaired people or the blind such as tactile maps, guiding paths, and specialized audio devices and this series of products—has become the core and high-demand products of A&M. Its market share has been growing steadily.