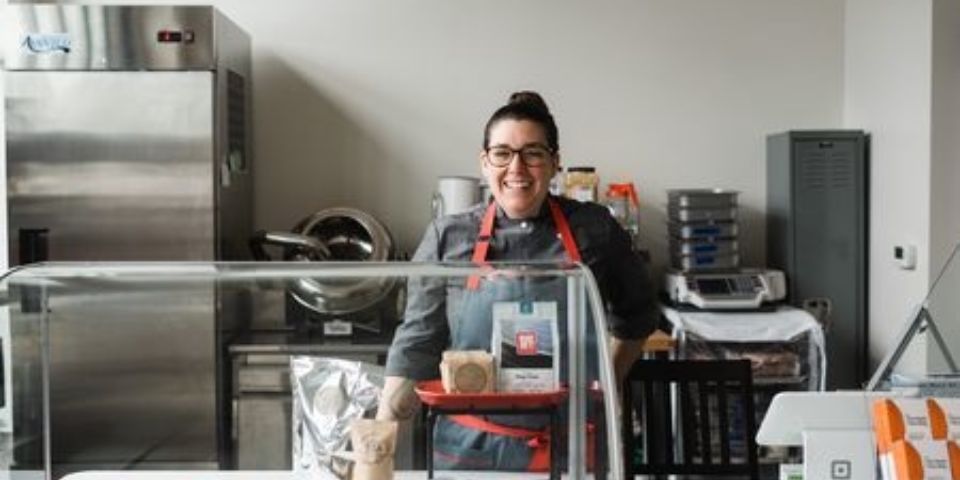 Bringing Fairness and Transparency to Chocolate
The Cleveland Chocolate Co.
Overview
The Cleveland Chocolate Co. provides full transparency from the farms supplying their cacao to their in-house bean-to-bar production. They have a strong focus on creating the best product possible with all organic and fair trade cacao.

Authors
Dongqi Lu
Tyler Kapusta
School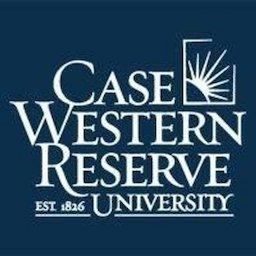 Case Western Reserve University - Weatherhead School of Management
Professor

Chris Laszlo
Innovation
All from inside of a small 450 sq ft shop in the city of Cleveland, Ohio, The Cleveland Chocolate Co. is creating chocolate from bean to bar and selling it on location. The chocolate is all produced in the small space, in the view of any customer who visits the store. With this production method, they are creating a product that is as local as you can get anywhere outside of cacao-growing regions.

There's not a step in the process of chocolate making at The Cleveland Chocolate Co. that isn't clear. From what regions the cacao is grown to the conditions of those farms to how it's turned into chocolate, everything is transparent. Pick up any bar at the store and you'll be able to find out exactly where the cacao was grown. You'll also be able to find out that everything they source is organic and fair trade. With organic cacao sourcing, The Cleveland Chocolate Co. is currently in the process of becoming USDA-certified organic. Uncommon Cacao from whom they source their cacao creates transparent reports on their partner cacao farms and their conditions, making obvious the ethics and transparency of the sourcing. According to Cleveland Chocolate Co. owner and chocolate maker Rebecca Hess, "I believe we produce a guilt-free chocolate once you are aware of where your cacao comes from and how it's made." You can feel good biting into a bar of chocolate, knowing that it was made locally and that the farmers were paid livable wages.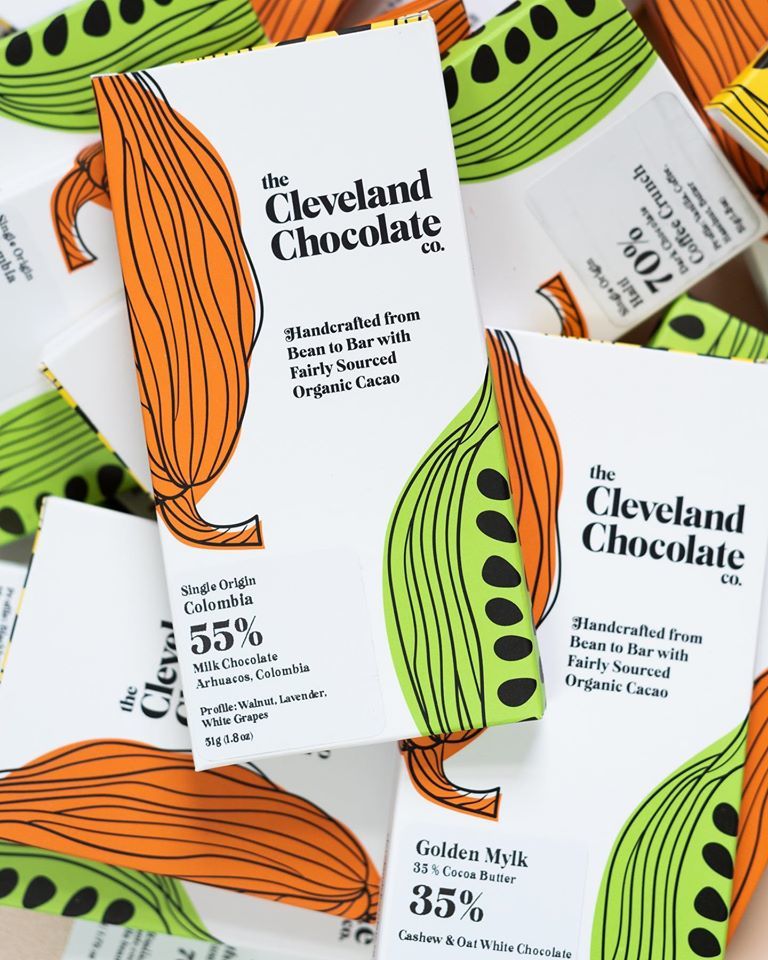 Inspiration
Rebecca Hess and her husband were receiving a tropical fruit box CSA with fresh cacao frequently included in the box. With a background in the food industry and hobbies from vinegar making to cheese making, she was compelled to turn it into chocolate. She shares that "The first batch I hand shucked the fresh cacao, fermented it, dehydrated the beans, roasted, cracked, winnowed, and ground all in my kitchen." She instantly fell in love with chocolate making with the many culinary techniques involved, which lead her to create The Cleveland Chocolate Co.

There are only so many ingredients in chocolate, so The Cleveland Chocolate Co. makes sure to carefully select their sources. Rebecca Hess takes this seriously, having visited where she buys their salt from, conversed with her dairy supplier, and zoom called with cacao farms. With much research and time spent learning, she is working hard to create the best and most ethical product that she can. The company carefully crafts chocolate bars that showcase the flavors of the regions they source from, both creating transparency and acknowledging the farmers who helped to create the product. It's a laborious and research-intensive task, but Ms. Hess believes that it's all worth it. "Our chocolate takes over a week to produce from start to finish and the love and care behind the product shine through in the quality of the product."

Overall impact
In order to create a positive image, many brands are trying to use ethically sourced materials in food production. However, the profits of farmers are not always benefited by industry standards. Companies that follow these standards are usually big in size, and therefore they have much stronger bargaining power over the small farmers in mostly equatorial countries. As a result, many farmers are unable to improve their living standards. Furthermore, most consumers have no awareness of the importance of these farmers to the global food supply chain. Hence the farmers cannot receive decent support from the market.
Aiming at reducing unfairness and increasing transparency in the food industry, brands like The Cleveland Chocolate Co. are trying to bring more options to consumers by educating them on how their choices could benefit the producers. To quote owner Rebecca Hess: "sourcing a quality ingredient not only starts at the source but also with who and how they harvest the cacao." By selecting high-quality, fairly sourced cacao, The Cleveland Chocolate Co. is growing its positive reputation in Cleveland. With an increasing demand for ethically sourced products, the growth of companies like The Cleveland Chocolate Co. is foreseeable in the near future.
Business benefit
The Cleveland Chocolate Co. sources cacao from Uncommon Cacao, a company that advocates for fairly traded cacao in the chocolate industry. They cooperate with several farms that produce high-quality and organic cacao and pays them higher-than-market prices. The price that Uncommon Cacao offers is usually three times that of the local standards, and therefore the farmers are significantly better off by working with them. Furthermore, Uncommon Cacao publishes transparency reports each year, introducing the details of the farms they cooperate with. The key metrics of these reports include average revenues per farmer, gender breakdown of farms, sales price range, the environment where cacao is grown, etc. As a result, consumers now have more information about the cacao they eat and can choose to make a more positive impact by selecting these more ethically sourced products.
Due to the fact that Uncommon Cacao does not produce any chocolate products, it cannot single-handedly improve the living conditions of cacao farmers. The worse thing is, most big companies seldom buy from small farms due to their low output. As a result, Uncommon Cacao needs excellent support from small businesses who care about ethical sourcing like The Cleveland Chocolate Co. Many of their chocolates are labeled with where the cacao was grown, and everything is made on location from bean to bar. It's all transparent from farm to sale. Furthermore, by advocating for transparency, fairness, and local production of chocolate, The Cleveland Chocolate Co. has received significant attention from local media. In the long run, it is expected that more consumers will choose products that generate these benefits for small producers.
Social and environmental benefit
The Cleveland Chocolate Co. has achieved a sustainable business model. By supporting companies like Uncommon Cacao who select fairly sourced raw materials and by producing their chocolate locally, The Cleveland Chocolate Co. has accumulated loyal customers and has obtained a positive image. The company's most significant achievement is that it benefits the farmers and educates the customers about how important their choices are to the livelihood of the cacao growers thousands of miles away. In most cases, consumers generally only care about the brands they are buying from but not the farmers who produce all these products. The inequality in fairness and transparency has led to a miserable situation for small farmers in less developed countries and regions. However, more companies like The Cleveland Chocolate Co. are standing out to make a difference.

Overall, The Cleveland Chocolate Co. has created harmony between consumers, manufacturers, and producers. Although it is still a small business, there is no doubt that it will continue to grow and continue to make a difference by setting a positive and sustainable model for the chocolate industry.
Interview
Rebecca Hess, Owner
Keep this story going! Share below!
The Cleveland Chocolate Co. sells handcrafted chocolate in Cleveland, OH that is all produced on location. Their chocolate is made from cacao beans that are fair trade, sustainably sourced, and organic.