Bringing Clean and Pure Water to Communities
H2Only
Overview
H2Only has a passion for health through water purification. Their industrial innovation is a water distillation process that removes contaminants and unhealthy chemicals from water systems run in residential neighborhoods and other facilities. This innovation relates to many of the UN's Sustainable Goals, however, goal six "Clean Water and Sanitation" is the main one.
Authors
Nicole Bak
Lauren James
Jason Chen
Jiahao Yu
School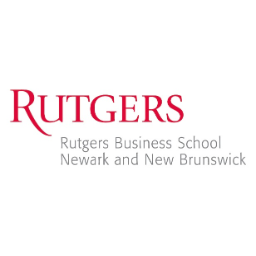 Rutgers Business School
Professor
Joseph Markert
Innovation
H2Only introduces an industrial innovation that brings pure and clean water to all of its customers. Essentially, the innovation is a distiller that mimics the hydrological cycle of evaporation and precipitation found in nature. It starts with boiling the current water found in the system and having the steam that results from it cool down and condense into clean, pure water. The key point in this process is that the distillation lifts the water from impurities and that the final result is water that remains pure and clean until it is ready to be used. Another key feature of this innovation is that it is highly durable and reliable as co-founder Laurraine Cozzo stated, "these machines and the little bit of tubing that needs to go with them are maintenance-free, so basically it isn't something you use and have to replace monthly or yearly—a distiller like this can last somebody's lifetime". H2Only's innovation is also universally flexible as Philip Festa, co-founder, and husband to Cozza, mentioned that through their distiller "you've got pure water on tap in your personal one-family house, two-family house, an office building, I mean anywhere you want to do this, we can do it".
The founders of H2Only stressed the danger of consuming regular water running through homes and facilities as "the water quality is rapidly deteriorating all over the country". This raises much concern for the health of people who blindly believe they are safe with drinking the regular water found in their homes and the facilities they work at. The objective of this innovation is to ensure people have access to the best quality of water possible and that it is also easily attainable. Many distiller's focus on removing contaminants, however, H2Only's distiller is one of a kind as Festa recalled that they did testing on a very serious and common contaminant known as PFAS, and their distiller happened to exceptionally pass the test. He stated that their system "does remove all of the PFAS contaminants and all of the lead, so this is a real feather in [their] cap because there are not many systems that can do that and we can." Furthermore, as H2Only installs their innovation into homes and facilities, it would require less purchasing of plastic water bottles. Essentially, for the founders, "it's always been about the environment and health of the community."
Inspiration
The innovation and company were founded shortly after September 11, 2001. Many people thought that after the terrorist attacks there was a possibility that the water was going to be tampered with and could be poisoned. This gave Philip Festa, an experienced plumber, the idea to install water purification filters in buildings that would allow individuals access to pure and clean water. In the interview, he said, "it would take me nothing to just run a pure water line to every apartment, and have a central purification system in the building". He wanted to make sure that communities and the people in those communities did not need to worry about where their water was coming from and the quality of the water individuals would be drinking and cooking with. This was the starting idea for his company, H2Only. The continuing inspiration for the company is to be eco-friendly. Co-founder, Laurraine Cozza, emphasized their goal of wanting everyone to get pure water at least to no cost to the individual nor the environment. Cozza stated in the interview, "we were very excited to offer people a way to drink pure water without buying plastic bottles." This kind of ongoing mission demonstrates how H2Only has the environment's and people's best interests at heart. The work they are doing not only protects the planet but also the people on this planet. In addition, at every job site that H2Only works at, they take a sample of the building's existing water features. If the existing system is not completely compatible in the beginning, the founders would research and find ways to match the system with the building. With the diversity in the installation sites, H2Only calls for subcontractors ranging in different skill sets for each project. While the company does want growth, the founders choose to focus more on the quality of their applications than just purely growth. With the growth of the company, H2Only wants to get more young people engaged with their mission of helping the environment in this industry and carrying on with their innovation in the future. As the founders had mentioned, they would be more than happy "to pass the ball over" and teach people interested in the innovation of what it takes to successfully develop and install their distiller.
Overall impact
The overall impact of this innovation is it improves the quality of life for water drinkers and reduces the use of plastic. The long-term effect of this innovation is that it guarantees consumers are receiving the best quality of water they can. The distiller ensures this through their purification and filtration process that is not commonly found in most popular manufactured water brands. Having the distiller remove various detrimental chemicals, contaminants, and pollutants establish a trust that the consumer is in fact receiving the best quality of water available. This results in maintaining the health and well-being of the drinkers using H2Only's distillers and faucets. Not only that, it prevents illnesses that may result from consuming contaminated water that is often found in urban areas. Thus, installing H2Only's innovation fully guarantees the users are receiving the best quality of water that reduces the likelihood of deterioration in health.
The short-term effects of this innovation are it reduces plastic use and saves consumers money. Investing in H2Only's innovation by having it installed in a home and facility can also result in a positive long-term effect on the environment as it decreases the overall plastic waste found on earth. By implementing the distiller, it would cause less purchasing of plastic water bottles because the users have access to much cleaner and purer water within their home and facility. As Festa mentioned, a 300 unit apartment complex uses about "400 gallons of pure drinking water a day." This would save the residents of these apartments money as they do not have to purchase water bottles from stores and therefore, less plastic on earth is being generated as demand for plastic bottles decreases. The quick access will also lead to consumers spending less time and effort to get clean water. Eventually, these habits will continue to grow and expand which will result in a positive long-term effect.
Business benefit
The innovation has greatly benefited H2Only's business. As a concern for health and well-being grows, people are becoming more interested in installing innovations like water distillers in their homes and facilities. As a result, H2Only and its innovation have become more known in their surrounding communities. Co-founder Cozza stated, "it's a win-win, and fortunately for us the reception has been fantastic to this idea". In the beginning, the plan and focus were to fully develop the innovation. To accomplish this, the founders worked diligently to find the best materials to build the distillers. They worked with hydraulic experts to make sure that their distillers were effective and passed every test they needed, such as the lead and contaminants test. After the innovation was complete, they teamed up with a company from Nebraska, that globally does business, to supply manufacturing. Additionally, Philip Festa won an innovation award from the company for his genius distiller. Overall, the business does well financially because the costs are low and they can work hand in hand with numerous contractors to install the distillers. The number of contractors employed depends on how large the house or facility is.
Right now, the plan for H2Only is to focus on expansion. Festa describes the progression of his business in fondness, "We started with small apartment complexes with about 100 units and eventually grew from that to high rise apartments with around 300 units which consume 400 gallons of pure drinking water a day". However, there is much more room for the business to grow. The founder says that he is currently "talking to Englewood hospital in New Jersey to provide distilled water for their patients". As it seems, H2Only and their innovation have a very bright future ahead.
Social and environmental benefit
The benefits of this innovation are it eliminates the costs of buying plastic water bottles, cuts down on plastic waste, and gives people easy access to safe drinking water. With the functionality of turning tap water into clean drinking water, people no longer have to go out to grocery stores to purchase bottled water. They can have a constant supply of pure, and clean drinking water inside of their homes and facilities. Furthermore, the discontinuation of people needing to buy bottled water will save money. According to The Water Project, a charitable organization focused on providing access to clean water, stated "on average, Americans spend about 100 dollars a year on water bottles". Over a span of several years, this cost will add up. Festa claims that "with distillers, they do not need to be replaced and can last a person's lifetime", making the innovation a one-time purchase and a better investment in the long haul. In addition, the reduced dependency on plastic bottles will save huge amounts of plastic being wasted and harming the environment. In fact, about 35 billion plastic bottles are thrown away in the U.S alone, filling up landfills, according to the Recycling Coalition of Utah. Due to the fact that the distiller would not have to be replaced, the founder said "it will not fill up landfills like plastic water bottles".
Lastly, the most important benefit that this innovation provides us is health benefits. To put it simply, this innovation provides us distilled water that is clean, safe, and better than manufactured branded water as it "has absolutely zero contaminants." It fully ensures that there are no chemical pollutants, metals, and bacteria. Bottled water brands found in stores cannot guarantee this. Additionally, the founders of H2Only are advocates for the importance of health and well-being, especially to those with weakened immune systems and those residing in hospitals. As Cozza stated, "we'd love to see these systems be put in all the hospitals for the patients that have impaired immune systems." The public also views H2Only and their innovation fondly as they have expressed to the founders that when they leave their homes and facilities they worked at, that they hate to leave "the pure water right on tap and in their refrigerators."
Interviews
Philip Festa, Co-founder
Laurraine Cozzo, Co-founder
Keep this story going! Share below!
H2Only is a company that strives to provide people with a safe, affordable, and sustainable alternative to using traditional water bottles. The founders work to protect the health of the people and the environment. Their knowledge and expertise have enabled them to create an innovative way to install purified water systems in facilities and residential areas that supply clean distilled drinking water.