Brewing your own Sustainability
Club Coffee
Overview
Club Coffee has innovated the first-ever 100% fully compostable single-serve coffee pod. The PurPod as it's called helps the company meet the sustainable development goals 14, 13, 15 and 12 while delivering the delicious taste of a fantastic cup of coffee.
Author
Brayden Copelin
School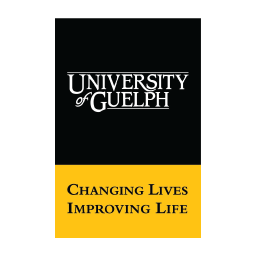 University of Guelph
Professor

Ruben Burga
Innovation
The PurPod was developed within the last few years by Club Coffee. It's a single-serve coffee pod that can be used by consumers to brew delicious coffee in their own homes. The biggest perk is that it's fully compostable. Within 5 weeks the pod completely breaks down and it's bio-degradable and eco-friendly.

90% of the pod is made from coffee grounds, while the other 10% is a combination of an integrated lid, mesh filter, and brown ring, all made with different renewable sources. The brown ring around the pod is made from a material that was once considered waste for coffee companies until the company figured out a way to integrate coffee chaff, which is roasted coffee bean skins, into our pods. The most important SDG its currently helping is 12, Responsible Consumption and production, which allows easier waste management of single-use disposable goods. By being eco-friendly and bio-degradable, it helps keep waste out of the environment and protecting life below water and on land.
Inspiration
The PurPod is the first of its kind in single-use coffee pods. The company prides itself on its sustainability practices and is always looking for new ways to improve that value. Plant manager, Matty Martin, had this to say about its development, "Club coffee worked with several different companies and research teams, and we even worked with the University of Guelph, who helped us with the research and development of the PurPod in its early stages. Our main goal was to make a single-serve coffee pod that was a 100% compostable, and it was a team effort." He credits the full development of the product to Club Coffee's innovation department where they had a dedicated team looking for ways to make their products more sustainable. In Matty's own words when speaking about the department "They turned our idea into the reality it is today."
Overall impact
The impact that the PurPod has shouldn't be understated. As of 2018, coffee is the 2nd most traded commodity in the world and in North America alone the amount of single-serve plastic coffee pods alone is close to 12 billion. All those pods end up in landfills and harm the earth's ecosystems and animals living in it through pollution. Club Coffee has found a way to help create a sustainable business model that is currently embodying the SDG's and building on them.

When we look at long term effects of the PurPod, the amount of landfill that could be reduced by such a small innovation like a coffee pod doesn't seem like a lot at first. However, when you look at it over the course of not just a year, but multiple years and even decades, the amount of potential landfill that becomes biodegradable and eco-friendly becomes metric tons of waste negated. Matty again chimed in with a great point on potential changes in the future, "I think we created a long-term solution that can go beyond just coffee pods, we innovated an idea that single-serve products do not have to be made out of plastic and be harmful to the environment."
Business benefit
Club Coffee isn't just looking to benefit the environment with PurPod; Club Coffee can stand out with their biodegradable pods and search for a position in the top ranks of single-serve coffee pod distributors.
The innovation helps Club Coffee target a new environmentally-conscious segment of coffee drinkers. By marketing the biodegradability of the product and its long-term impact on the environment, Club Coffee can win customers over and gain a competitive edge.

Coffee is the #1 most consumed beverage in the United States and single-serve coffee makers are the #1 most dominant appliances sold in the house ware market. With an increase in the last few years as of 2018, the single-serve coffee market is at $5 billion in valuation as 41% of all US households own a single-serve brewer. The market is growing incredibly fast and having product differentiation is critically important as more and more companies join the competition.

The new product also allowed the company to engage new partners and hire new employees. The company itself has been able to work with a multitude of partners in developing this product such as the Bioproducts Discovery and Development Centre (BDDC) located at Canada's University of Guelph. By investing in this product, researchers were hired to make this product as eco-friendly as possible, creating lots of new job opportunities. The company has been able to work alongside organizations like The US Composting council, The Compost Council of Canada and PAC, providing the company valuable partnership opportunities to seek help with the development of their product line and more.
Social and environmental benefit
Overall the innovation benefits lots of things. First off is the environment. As mentioned earlier so much of landfill is single-use plastics and with coffee pods being so commonly bought and thrown out. PurPods can eliminate massive amounts of potential waste from our environment and ecosystem. The animals living there won't potentially eat them or choke on them due to their biodegradability, helping us preserve life above and below the sea.
Furthermore, consumers don't have to feel guilty throwing PurPods out unlike other single-use plastics as they know that PurPods are compostable.
The Biodegradable Products Institute is the largest non-profit group dedicated to educating manufacturers, consumers and the government about sustainability through biodegradability and important leaders in that regard. Coffee Clubs PurPods are BPI (Biodegradable Product Institute) certified products meaning they are tested in 3rd party labs and then pass the ATSM D6868 standard proving their biodegradability is 100% authentic and tested. This product also opens the doors for other companies to use bio-degradable technology and transition from single-use plastics to compostable solutions in the years to come.
Interview
Matty Martin, Plant Manager
Keep this story going! Share below!
Club Coffee
Etobicoke, Ontario, CA
Business Website: https://www.clubcoffee.ca/
Year Founded: 1906
Number of Employees: 201 to 500
Club Coffee is dedicated to providing consumers with top quality coffee products whenever needed. From single-serve coffee pods, espresso capsules or even whole beans, they are able to satisfy any of your coffee needs.