Brewing Sustainability
Aslan Brewing Co.
Overview
Aslan is a premier craft brewery that serves the Pacific Northwest. It strives to benefit the environment by using local ingredients, being mindful of water usage and distinguishes itself by being one of the few 100% organic breweries in the industry.
Authors
Lauren Fitzpatrick
Sydney Barrueta
School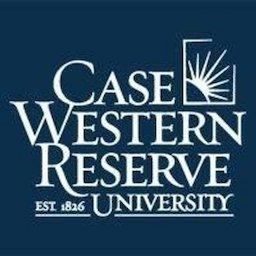 Case Western Reserve University - Weatherhead School of Management
Professors

Chris Laszlo
Megan Buchter
Innovation
Aslan was started by Jack Lamb with the purpose of brewing organic ales and lagers which are made using local resources and sustainable practices. However, producing organic beer can cost 3-4x as much as producing non-organic beer. Despite using higher quality and more expensive ingredients Aslan strives to keep their prices similar to other non-organic breweries that produce high quality beer. Since there are few organic breweries Aslan is finding creative ways to brew their ales and lagers while keeping up with Washington State Department of Agriculture organic certification standards.
In order to do this Aslan cuts costs where they can by reducing waste of inputs such as water and CO₂. Some of the ingredients that the average brewery uses doesn't have an accessible organic substitute, such as commonly used anti-foaming agents and zinc. These limitations mean that Aslan needs to be more creative when finding substitutes and adjusting their brewing practices. It also means that it is more difficult for Aslan to be spontaneous, unlike other breweries which don't need to wait for their beers and inputs to be organic certified before selling them. Another difference is that Aslan can't use ammonium to clean their equipment and machinery, which means that they need to use more expensive, but equally as effective, organic cleaning solutions.
Inspiration
Despite initially being unaware of B-Corps or the Triple Bottom Line, Aslan was created with many of the tenants and requirements of a B-Corp. Growing up in the pacific northwest, Lamb grew up sorting recycling bins and instinctively wanted to create a business that would treat its employees well and that was environmentally friendly.
When asked about the motivation behind the organic beer Lamb replied with, "Why not? It's better," as if he wouldn't have considered brewing anything short of organic beer. Lamb is a regular at his local co-ops and when he first started buying organic from these stores he realized that organic is objectively better. Organic food looks more natural, tastes better, and is better for the earth, according to Lamb. For him, the choice to start a business that was good for its stakeholders and the environment was easy.
Overall impact
Brewing organic beer is a much more painstaking process than traditional methods, but results in high quality products and lessened impact on the environment. All aspects of production must be approved for them to retain their status as an organic brewery, from harvesting of raw materials to the cleaning of their facilities. The process also decreases flexibility regarding new products, preventing them from easily creating limited editions like other breweries.
Most of the ingredients are purchased from the Pacific Northwest, increasing business in the area and lowering carbon emissions from transportation. Partnerships with local farms and new recycling programs have them to divert 92% from landfills.
Business benefit
Lamb says that while making organic beer isn't an easy process, it helps the company by attracting those who are looking for responsible businesses. Ever since Aslan became registered as a B Corporation they have gained a segment of customers who only patronize businesses from the B Corp directory. The brand also stands out due to the relatively few number of completely organic breweries.
The business has also been recognized for the quality of its beer through numerous awards, including from the Washington Beer awards and North American Beer awards.
Social and environmental benefit
Aslan makes it easy to identify the positive environmental impacts the company has through its annual sustainability reports. It has published two starting in 2018, and both reports outline the amount of resources used the past year. They are transparent that while significant changes like using 100% renewable energy or reusing all water are not currently feasible, they do their best to offset their impact on the environment. By partnering with organizations like PSE's green power program and the Bonneville environmental foundation they are able to offset their wastewater usage and match their energy usage with an equivalent amounts of renewable energy.
Aslan also makes an effort to give back to its community. In the past year they donated over $30,000 to various charitable organizations benefiting education, health, etc. They also donated over 4,000 pounds of food that would have been wasted to those in need. Lamb reaffirmed his commitment to the community during the COVID-19 crisis by offering food pickup and delivery. While he did have to lay off many of his employees, he was incredibly remorseful and is hoping for a quick return to normalcy.
Keep this story going! Share below!
Aslan Brewing Co.
Bellingham, Washington, US
Business Website: https://aslanbrewing.com/
Year Founded: 2013
Number of Employees: 51 to 200
Aslan Brewing Co. is a premium craft brewery that serves the Pacific Northwest. It incorporates sustainability and responsibility into its operations and creates only 100% organic beer.