Brewing a Community
Brothers Brewery
Overview
Brothers Brewery prides itself on being a communal hub for Guelph businesses and citizens. They are hosts to food pop-ups, charity organizations, workshops and patrons alike. This link to the community is a gateway to helping the world around them.
Authors
Alyssa Deschene
Nicole Dias
Phillip Jobin-Joy
Courtney Holmes
School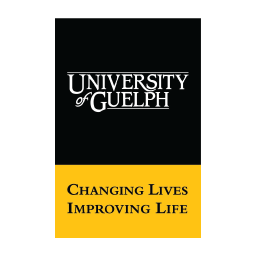 University of Guelph
Professor

Ruben Burga
Innovation
This innovation utilizes Brothers Brewery as a hub for other businesses and charities to grow. Being situated in downtown Guelph has helped Brothers Brewery collaborate with many of their fellow businesses and charities and together they are helping to make a better world. One of these collaborations is with an international non-profit organization called ENACTUS that is based out of the University of Guelph. They have paired up by using the spent grain that is leftover after the brewing process at Brothers Brewery to create spent grain flour that they will in turn sell to the restaurant and baking industry, to promote health and environmentally sustainable roots.
Brothers Brewery has also collaborated with the University of Guelph Relay for Life club. They used the brewery's location to host a trivia night and all proceeds raised at the trivia night go towards the Canadian Cancer Society. Another collaboration is with a folk group from Guelph called Tragedy Ann, who have a seasonal residency at the brewery that they call Hope & Hops. They play once every quarter and every time they play they base the concert around a different charity. Their most recent residency found them raising money for Guelph-Wellington Women in Crisis, which is helping to end violence against women and children.
Inspiration
The brothers made the brewery a reality after first coming up with the dream in their senior year of high school to operate a microbrewery. From there they have grown their business into a place for people to come and enjoy the entertaining atmosphere. Colton Proveau, one of the owners of the brewery, mentioned that they have a lot of people come into the brewery to work on projects. He goes on to say, "If we see someone is working on something, we'll be like, 'hey, is there anyway we can get involved?'" Proveau also said, "It started off as a case by case basis. If there was someone in town that was doing something that aligned with what we wanted to do, we would reach out and say how can we work on this together." From there he mentions that the more they collaborated with other businesses, the more businesses were approaching them to join forces.
Overall impact
Overall, utilizing their business to be a communal hub will have lasting effects. By hosting many of these events, they are introducing more people to their business. This can open up more windows of opportunities for collaborating with other businesses and charities. With the events that aid charities everything that is raised on those nights goes a long way. For instance, the Guelph folk band, Tragedy Ann, has a seasonal residency at the brewery, meaning that they play there about four times a year. Each time they play, they raised money for a local charity. That means that there are four different local charities they raised money for a year. Their communal hub goes a long way for the local economy as well. It introduces people to other businesses in the community that they may not have known about or maybe never would have thought to visit.
Business benefit
Being such a good communal hub for people, it allows the community to come together and help each other out when needed, along with working together on different projects in order to achieve common goals. Brothers Brewery collaborated with local clothing company Harmony on some merchandise for the store. They make clothing for their own company but were wanting to branch out and help other companies with clothing merchandise, so Brothers Brewery tried to help out by getting merchandise from them in the hopes that others would notice and utilize Harmony for their merchandise needs as well. They have also collaborated with a local cigar and barber shop nearby called Village Cigar Company, making a beer and cigar pairing package and helping promote one another's company. Brothers Brewery has also hosted a yoga event in the store in collaboration with another company located in downtown Guelph called Yoga Nomads, in order to help promote the yoga company along with attracting more customers into the store. Hosting all the different popups that they do, really helps the business grow, they are able to promote themselves to a wide variety of people who may not normally be big on beers. Every year, Brothers Brewery has a 'mug club' where they sell memberships to people along with a custom mug that they pair with different local potters each year, in order to help build a buzz around their local business. Guelph is a very tight knit community and the Brothers morals and goals helps them grow along with helping others grow as well.
Many times, people will come into Brothers Brewery working on their very own projects and business ideas, and being as community oriented as they are, they will try to get involved in a way that will benefit both local companies. Having such an inviting store allows for more people to come in and really get to know the employees and owners of Brothers Brewery, which in return, allows for more opportunities to help build business along with the community. They have currently done a trivia night at the store to help bring in more customers and will soon be doing more trivia nights in relation with Guelphs Relay for Life, in order to help raise money for the charity organization. Along with that, the band Tragedy Ann has a residency in the store, in which they play once every quarter to help promote the band, but more importantly, it is a fundraiser to help donate to some local Guelph charities. Brothers Brewery tries their best to give back to the community when they can, having fundraisers and charity events often. Doing all these things is not only great for the community but will really help the business. People will come during different events and get a taste of what goes on at the Brewery and will help bring customers back whether there is an event or not. Overall, all the steps that Brothers Brewery has taken to help the community and local business and give back, has also really benefited their business, which is why support local business is very important.
Social and environmental benefit
As previously mentioned, one of their community involvement is giving their leftover spent grain to the University of Guelph based ENACTUS. Previously, their spent grain either went to farmers for livestock food or was given to the city's compost initiative. With giving the spent grain to ENACTUS they know exactly how it is being used and that it actually is being used. From a societal point of view, all of the events that they host help bring new people together. Brothers Brewery is a fun and safe place where people can go and have an entertaining evening. To have the businesses in the Guelph community working together to help each other out really helps build up the society in Guelph. All the fundraisers that Brothers Brewery hosts, really helps bring people closer as well, along with being part of a great cause.
Interview
Colton Proveau, Owner
Keep this story going! Share below!
Brothers Brewery is a brewery located in downtown Guelph that was started in 2014 by twin brothers, Asa and Colton Proveau. They operate a bar, a brewery, a bottle shop and a communal hub. They have many house brewed craft beers on tap and they host workshops, food pop ups and local bands/ entertainment.