Breathing New Life Into Our Planet
Biorem Technologies Inc
Overview
Biorem is a leader in developing high performance permanent filter media products to improve air emissions within the manufacturing industry in order to eliminate harmful air pollutants. Biorem's engineered media and more specifically their innovation of Biosorbens was developed and brought to market as the first permanent biofilter media in North America. Biosorbens are designed for maximum removal of odorous compounds, delivery of consistent performance over their lifetime and the flexibility to treat an ever widening array of air emission problems our population and environment faces. The Biosorbens help achieve the UN's sustainability goal of climate action through reduced emissions that the innovation provides for the environment and most importantly our planet. Additionally, the innovation helps achieve the sustainable cities and communities goal of combating air pollution, which works to stop rising air pollution within many urbanized cities. Lastly, this innovation solves the goal of decent work and economic growth as it creates quality employment opportunities globally, which grow GDP per capita in countries to further stimulate economies.
Authors
Alexandra Rebellato
Hugh Cochrane
Bruno Gawronski
Manpreet Mahil
hailey boyd
Anthony Galati
School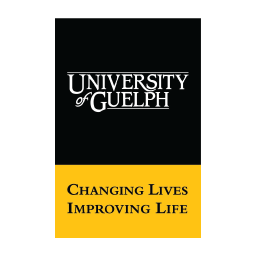 University of Guelph
Professor

Ruben Burga
Innovation
With over 25 years of biotechnology experience, Biorem has a passion for creating state of the art technologies, producing extensive research efforts for air quality emission control systems and a strong desire for bettering the global environment. Their headquarters in Guelph Ontario, produces their innovative Biosorbens. They also have sales and manufacturing offices located in New York and China. Ten years ago, Biorem's team of scientists, engineers and biotechnologists developed the first permanent bio filter in North America, using Biosorbens. They developed this innovation to create a solution for air quality emissions control and to better our environment for future generations. The revolutionary innovation of their Biosorbens engineered media, was developed to treat volatile organic compounds and hazardous air pollutants that are released into our environment by ineffective filters used by manufacturing and heavy equipment facilities. The Biosorbens are tiny pebble like rocks known as engineered media. The Biosorbens are engineered permanent inorganic bio filtration media that remove foul air and absorb the harmful air contaminants within the media bed. They rely on microorganisms to convert the pollutants into harmless by-products as these organisms live inside the surface of the media. Biorem's filtration systems are designed specifically for their Biosorbens media and it is this engineered media that allows contaminated air to enter Biorem's air filters and produce clean air into our environment and atmosphere.
The innovation was created to not only improve the quality of life for society but to develop superior biological processes that improve the future sustainability of air quality within our environment. Biorem's mission is to clean our polluted air through their emission control systems. They recognize CO2 emissions and global greenhouse gas emissions are increasing at exponential rates. In order to combat these harmful emissions, they concentrated on a biological approach. The purpose behind their innovation is to use bioremediation which harnesses and uses naturally occurring microorganisms to consume and breakdown hazardous air pollutants that would be emitted into our atmosphere. This innovation emerged as the market was saturated with solutions that were non-biological and posed as a detriment to the environment. Biorem wanted to create a biological solution that was permanent and that would harness mother nature. Derek Webb President of Biorem described the innovation of their Biosorbens as follows "We are using naturally occurring microorganisms whether they are bacteria, mold or fungus. They use the pollution as a food source. Our process is self-sustaining as we are not using chemicals. We are using naturally occurring microorganisms that do all the work for us. They break everything all the way down to carbon dioxide and water vapour."
Biorem's deep concern for the environment and sustainability is evident in their business innovation. Their unique innovation meets many of the UN's sustainable development goals for a better world. They have used their innovation in cities and in areas close to people's homes and workplaces to further improve air quality. They meet the sustainable cities and communities goal by improving the air quality in urbanized communities where problems surrounding air quality emissions affect the population. They have been able to give the public the ability to enjoy barbequing outside and going for a walk in their local park because of controlled air emissions that their Biosorbens media provides. Additionally, their innovation meets another UN sustainable development goal of climate action as it works to stop irreversible damage from poor air filtration systems. Biosorbens work to thoroughly clean air taken into filtration systems and emit it as clean air into the atmosphere. This innovation stops harmful CO2 emissions and greenhouse gas emissions from entering into our air which would further deplete our natural environment. Lastly, the innovation meets the UN sustainable development goal of decent work and economic growth as it is used by various countries to treat air quality which provides employment opportunities globally. Biorem employs many people in various countries which further contributes to a country's GDP per capita, further stimulating economies and providing employment opportunities.
Inspiration
The innovation of Biosorbens was developed by listening to the customer's needs and finding out exactly what the customer wanted in their bioremediation process. In the early 90's Biorem used bioremediation to treat impacted soil which was known as solid phase emissions. They quickly learned that the customer did not want to use naturally occurring organisms to treat their polluted soil as biological processes of the soil take years to develop. They had a great technology that harnessed biological processes but it simply did not meet the needs of the customers who needed quick remediation. The customers would resort to digging up the polluted soil and sending it to landfills as it was much cheaper. From this finding, Biorem switched their focus and used the knowledge they had gained to create value for their customers. In '98 they switched their bioremediation process from solid phase to gaseous phase and have done extremely well ever since.
The inspiration behind the innovation of the Biosorbens was developed from the notion of improving one's quality of life along with improving air quality within our environment. Biorem took the time to understand what was important to their customers and adapted their products and services to meet their needs. They built something that met the needs of their customers but also met environmental and societal needs.
President of Biorem, Derk Webb shared how he felt their impactful innovation led them to understand customer needs "Biorem builds what the customer needs. We have adapted our products and services to meet the needs of the customer and to create value".
The inspiration of this innovation stemmed from creating a permanent filter media that would serve to treat the negative impact of hazardous air emissions on our global environment and the dangers pollutants create for human health. The inspiration also stems from the use of naturally occurring organisms that live within the media and convert the pollutants into harmless by-products which are not being emitted into the atmosphere. Creating an innovation that would be long lasting and permanent was the motivation behind this innovation. It serves customers for lifetimes while also serving the environment and our atmosphere for those same lifetimes.
Overall impact
Biorem's innovative Biosorbens have had significant short and long term effects that have greatly contributed to the success of their innovation. With respect to short term effects, they have been able to provide quick solutions for customers as many of them need control systems to deal with regulations that have been imposed on them. Their customers are often businesses who have been affected by government regulations to treat air quality emissions that need fast and effective solutions. Additionally, the innovation also creates short term effects for the economy as Biorem creates jobs globally. When working in other countries, Biorem creates jobs for people in each country they work in which provides new work opportunities and further contributes to that respective country's GDP per capita.
Biorem's innovation has also contributed to the company's long term effects. They have developed a permanent solution that is proven to last a lifetime. The replacement factor is a perfect example of the long term gain customers receive from this innovation. Without replacement, the customer not only saves but also contributes to a cleaner environmental footprint. The Biosorbens improve the quality of life not just short term but also long term for future generations. Their advanced technology improves our environment for generations as it emits clean air into our atmosphere and contributes to the positive global health of society and our environment.
There are many instances of evidence to suggest that there has been an impact from the innovation. Their innovation has been widely accepted by municipalities and government projects to combat air pollution. The Biosorbens have achieved proven performance as they have had large impacts on communities. They have given people in many communities their freedom back, as they at one point did not have the ability to go outside for long periods of time. Their advanced innovation gave them the ability to enjoy mother nature and obtain their quality of life by having improved air to breath. The impact of the innovation in other countries has created wide acceptance and has allowed them to continue to work within these countries helping them to improve air quality on a global scale.
Business benefit
Biorem's sustainable innovation has not only benefited society, the environment and the business but has also created increased revenue growth for the company due to the popularity of their uniquely innovative media filtration systems. Since their inception in 1991, Biorem has shown a significant increase in their annual revenue due to their patented permanent filter media products which were the first permanent bio filter media products in North America to be developed.
Due to the large success of their innovative Biosorbens, they were able to further develop and expand their product line to offer their clients two new filter medias: XLD and LWE which have higher performance capabilities and are more lightweight. Through increased revenue, Biorem was also able to increase the number of employees in their headquarters to 35 and open 2 new offices globally with manufacturing facilities. Biorem continues to invest millions of dollars in research and development to create advanced solutions for air treatment applications. Due to the large success of their original innovation, the Biosorbens, Biorem was able to expand into international markets and improve air quality in other countries. Expanding into new markets allowed Biorem to improve the quality of life for residents, better the environment on a larger scale and expand the brand's profitability globally.
Social and environmental benefit
For the past two decades, Biorem has made an outstanding positive impact that has benefited both society and the environment. Since expanding into international markets they have had a tremendous impact on society. Their innovative Biosorbens allow populations to have a better quality of life. Given that air emission control systems are not as heavily regulated as Canada, Biorem wanted to give the same air quality benefits we receive, to other countries. The innovation's benefit on society is quality of life. Biorem has created a large impact on communities in urbanized areas. They have put their innovation in areas that are highly populated, close to schools and in places of work, to further improve air quality. They have provided a direct benefit for the quality of life that benefits society. People now have the ability to barbeque outside and to use parks without having to worry about the health concerns of air quality. Additionally, their innovation also brings forth another societal benefit as it drives economic growth. By creating this new industry of treating gases within filtration systems, it opened up new opportunities for driving economic growth. Biorem was able to employ people in other countries further increasing each country's GDP along with driving economic growth for each respective country they work in.
Biorem has also achieved an outstanding positive impact with respect to benefiting the environment. Their innovation cleans the atmosphere, stops pollutants from entering the air and contributes to fighting climate change. Derek Webb shared his views on how SME's and Canadian Clean Tech companies should view the environment with respect to their business innovations "Everyone thinks that by doing the right thing for the environment it is negative to the economy, but it's actually the opposite." These are positive impacts to the environment as the innovation creates jobs, improves quality of life and has a positive impact on the economy and society as a whole. By focusing on the environment, clean tech and sustainability, Biorem has created an innovative solution that improves quality of life for society and the health of our environment.
Interview
Derek Webb, President & CEO
Keep this story going! Share below!
Biorem Technologies Inc
Guelph, Ontario, CA
Business Website: https://www.biorem.biz
Year Founded: 1991
Number of Employees: 51 to 200
An environmental biotechnology company that designs, manufactures and distributes high efficiency air emission control systems to provide clean air solutions to municipal and industrial market segments. With over 25 years of biotechnology experience, Biorem has been the longest serving and most experienced odor control company in the world. Their systems are designed to eliminate air pollutants and odors released into our environment's air stream from industrial and municipal manufacturing systems. Biorem's advanced and patented technology provides cleaner air for not only our environment but for human health.