Breathe Clean
Lithographix
Overview
Over the last few years, Lithographix has been funding research and development to economize a system of printing that equips advertisements to purify the surrounding air. Intent on keeping a strong triple bottom line, this innovation took a process once thought too expensive to scale and made it marginally more expensive than its traditional counterpart.
Authors
Taryn Ungaro
Mary Bishop
Shaina Rojas
Ingrid Yue
School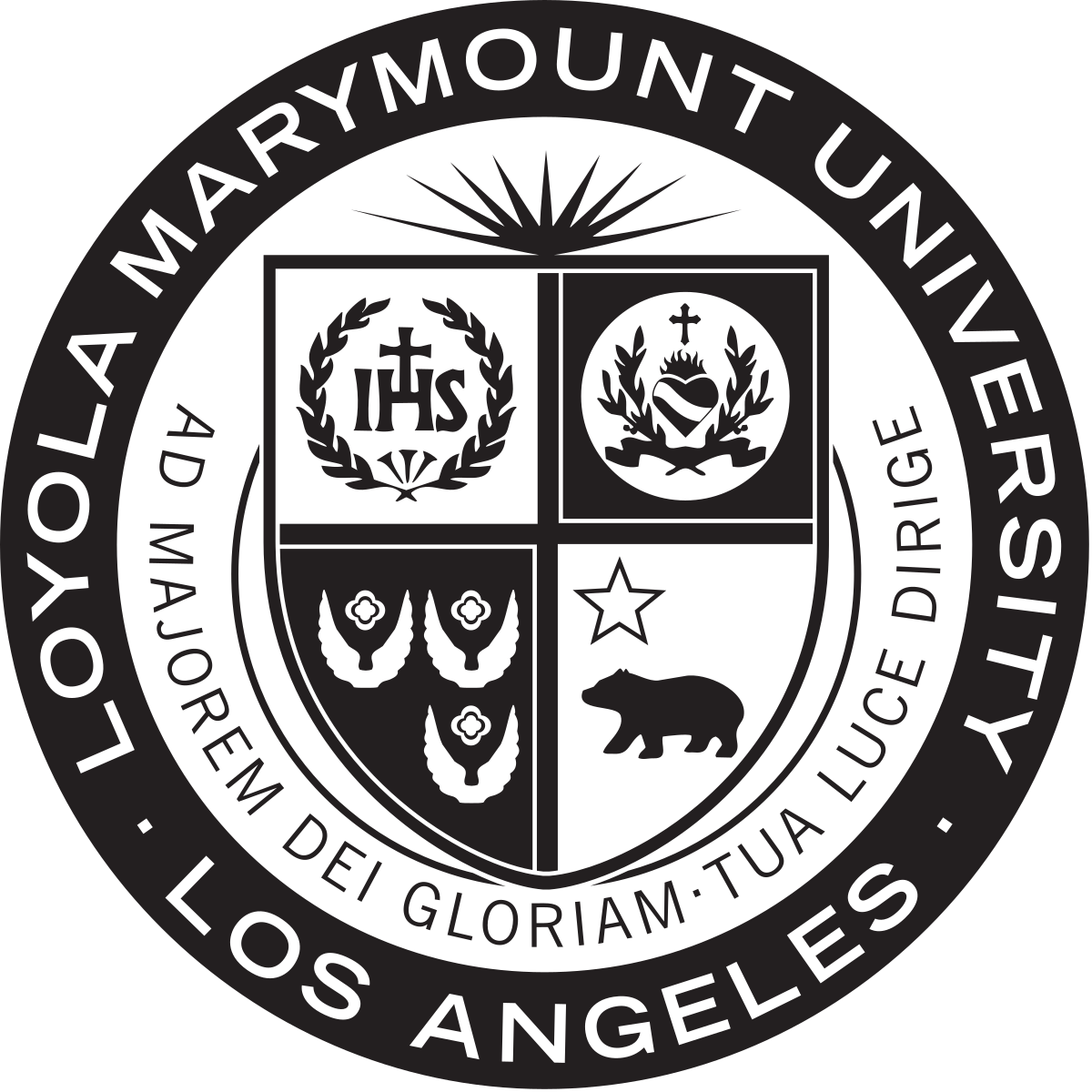 Loyola Marymount University
Professor
Jeff Thies
Innovation
Lithoxgreen is a coating technology that optimizes a form of titanium dioxide so that it can be efficiently applied to vinyl prints. Partnered with plant based inks, the sun hits these prints causing the titanium dioxide to react with the sunlight and begin a process of removing NOx from the air. Overtime, this process takes pollutants and reduces smog while also cleaning itself. Lithoxgreen came to fruition after years of developing a technology that automates the process of spraying compounds onto a surface in an extremely controlled manner. The intention behind this innovation was to revolutionize the printing industry with environmentalism as its priority. Lithographix has patented this process and only charges a small incremental fee for this technology, as they created this innovation as a way for society to pressure companies into adopting green advertising.
While Lithographix did not invent the titanium dioxide compound responsible for cleaning the air, their in-house research and development team was able to create a printing machine that applies this compound quickly and at an incremental cost to the customer. This process of application is what marks Lithographix as an innovator in the printing industry because they were able to take a process not widely used due to its complicated and expensive nature and made it highly accessible. The innovation of Lithoxgreen directly furthers Lithographix's mission and purpose of ensuring a healthy planet for future generations. Not only does Lithoxgreen remove detrimental pollutants in the air with titanium dioxide, the company has taken it a step further to ensure their products are both recyclable and created with plant-based ink. Overall, Lithographix has created a new technology that furthers their mission as a company and will environmentally benefit its industry partners and the planet.
Breathe Clean: Lithoxgreen
Inspiration
Lithographix was aware of the titanium dioxide coating that worked to remove pollutants from the air, so they were inspired to create a technology that would cost effectively apply it to outdoor media in a scalable fashion. Lithographix is proud of their commitment to the environment through new innovation and has continued to make other parts of their business more sustainable in order to prove to consumers that printing companies have the capability of being green, "Because printing at its core is not environmental, we have always worked on making our products and processes more green. This is why we've been recycling and using inks without VOCs for so long, and saw this new technology as a leap in our environmental initiatives, so we wanted to put time into making it effective."
For almost three decades, Lithographix has pioneered ways to make the printing industry more environmentally friendly. They recycle all of the paper waste created through the printing process and also help their customers reclaim and recycle their used vinyl billboards. Additionally, the rooftop of the Lithographix headquarters is covered with 2,300 solar panels which produce energy that they are able to store in batteries to reduce demand. With all of its environmental advancements, it was only natural that they continued to find ways to revolutionize their business - hence the evolution of Lithoxgreen. "When we decided to fund the research and development needed to create Lithoxgreen we were focused on the environmental benefits, instead of the potential profit that the technology could bring to the company. We set out to create Lithoxgreen without a sales plan, marketing plan, or a plan that would generate more volume for Lithographix. Our goal was simple- to redesign the printing industry." The company knew there was more they could be doing to help the planet within their industry, so they spent years working and researching this new technology.
Overall impact
Due to Lithoxgreen only being about a year old, it is difficult to see the impact it has had on business so far. Lithographix has not focused on promotion for Lithoxgreen yet, so many of its customers and society in general are unaware of the innovation. However, as word gets out about this innovation, Lithographix expects more of its returning customers to adopt the technology and also attract new customers who are environmentally conscious, generating more revenue for the business while also growing its positive environmental impact. This innovation has a dramatic impact on society for its ability to clean the air communities breath every day. Poor air quality, especially in major cities such as Los Angeles, is a major threat to the long term health of its citizens so innovations like Lithoxgreen are some of the easiest ways to help reduce this problem.
Lithoxgreen is able to remove harmful pollutants from the air and turn them into nitrate, hydrogen ions, and harmless water. It takes emissions that are a threat to the life of the planet and actually turns them into life-sustaining elements. In the short term, Lithoxgreen products are able to remove the emissions of 13 cars off the road daily. This might not seem like much, but scaled for the amount of outdoor advertisements in the country this would have a profound impact in the long run. In a year, a single advertisement would reduce the emissions of 5,000 cars. This would clear the air of cities and provide the community with clean, healthy air to breathe. It would also lessen the detrimental effects of climate change by working to reduce harmful emissions from the atmosphere. The science behind Lithoxgreen is detailed and nuanced, providing factual evidence for the potential impact of this innovation. While the product has not yet been sold in a large scale, its impact is quantifiable and provides evidence for extreme potential impact.
Business benefit
Lithoxgreen has the potential to retain and attract additional industry partners due to its patented technology that is not found elsewhere. Due to Lithoxgreen only being available for about a year, the innovation has not brought substantial profit to the company.
After perfecting the Lithoxgreen technology, Lithographix is beginning to prioritize creating a promotional plan that will educate, inform, and pressure its current customers to buy Lithoxgreen advertisements, "Lithoxgreen is an extremely new innovation that has not yet been promoted in a way where impact can be measured. We have focused the majority of our time on creating the technology and now we are shifting our focus to marketing the benefits of this technology to our current industry partners."
Social and environmental benefit
The Lithoxgreen technology has various benefits to the environment as it cleans the air by removing pollutants, reduces smog, and eliminates the need for the advertisement itself to be cleaned. These environmental benefits need to be the new standard for the printing industry which is achievable through societal pressure.
All Lithoxgreen products have a certified seal that will soon become known by society as the indication that the advertisement is cleaning the air and create a demand for other companies to do the same, "Moving forward, our automotive customers are our initial priority when pitching Lithoxgreen as their industry is known to exert high levels of pollution, and Lithoxgreen is a technology that can prove to their consumers that they are making efforts to prioritize the environment."
Interview
Mark Nuremberg, Vice President of Sales and Business Development
Keep this story going! Share below!
Lithographix is a privately owned printing company who primarily sells business to business. Lithographix provides top to bottom services with everything from creative design to printing to order fulfillment. Located in Los Angeles since its inception, Lithographix has built lasting connections with many well established businesses in the city with an emphasis on film, entertainment, and automakers. Their focus is making sure that they can provide clients with ethically sourced materials necessary to bring an idea from concept to consumer. Not only is Lithographix providing sustainable products for consumers, they have achieved 99 percent clean air emissions within their own facility.