Breaking the Glass: How a canned Wine Company transforms social spaces
The Alixir Co
Overview
Alcoholic beverages play a large role in social spaces and they create environments that can bring people together, but also leave people feeling vulnerable and unsafe. Many alcohol brands are created by massive companies where the priority is to distribute and sell. Bev, a female-owned and led wine company, was created to change this narrative by capitalizing on its position in social spaces to elevate voices for change, inclusivity, and equality. Through its brand and media platforms, Bev leverages its position as a producer of canned wine, to further the conversation on how we create a healthier drinking culture where men and women feel empowered to drink as equals.
Author
Jacqueline Leung
School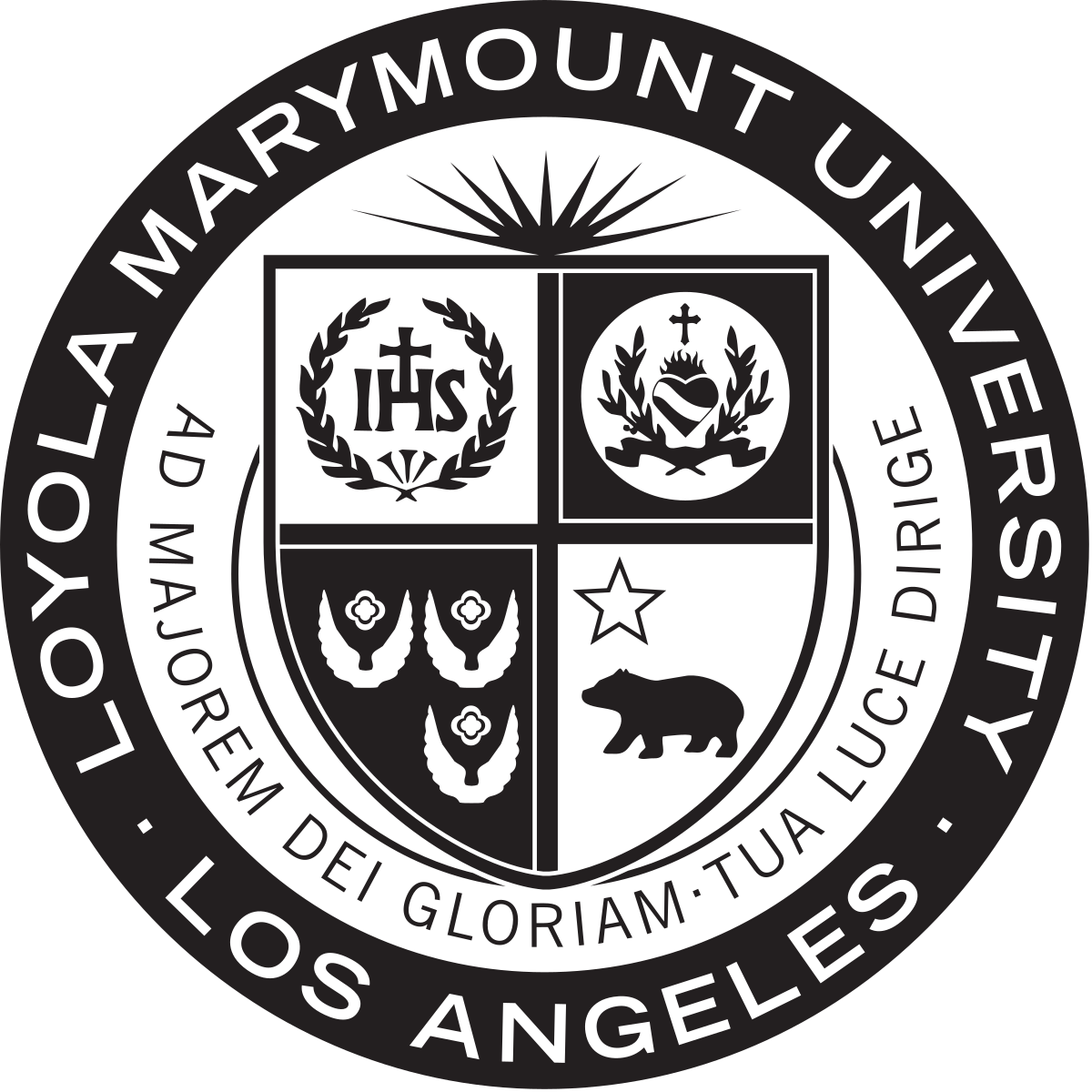 Loyola Marymount University
Professor
Jeff Thies
Innovation
For those ages 21+, alcoholic beverages are often dominant in social settings and are used as mediums for people to get together, connect, and have fun. When Bev began its journey in the wine industry, it saw an opportunity to do more than just contribute to the variety of beverage options that people can choose from. It wanted to leverage its role in social spaces to change how people view and participate in drinking culture as well as promote environments that are rooted in kindness, inclusivity, and positivity. It believes that drinking should not be just about "getting drunk," but should be used as an avenue to celebrate one's successes where men and women can gather to create healthy, and respectful, social interactions.
When Bev was founded in 2017, CEO Alix Peabody noticed a lack of space for women in the alcohol industry. Many alcoholic beverages are produced by large companies that are male-dominated while also relying heavily on using stereotypes, objectification, and the insecurities of women to market its products. According to Hannah Calton, Bev's Head of Field, the company was created to change that narrative by focusing on "marketing that is fun, kind, inclusive, unapologetic, bright, colorful" and in a way that could also address serious issues that arise in drinking culture, such as, toxic masculinity, sexualization of women, and gender dynamics. The company's 2022 mission is "we're shaping a world where social moments build us up, not break us down" and where social empowerment can be owned by both men and women.
The company's innovation is embedded in its branding and media platform. Its slogan "made by chicks and good dudes" reaffirms that achieving true equality will require that both men and women work together. As a woman-owned and led company, Bev's culture is at the heart of its operations. Bev maintains an all-women sales team where it believes women (and good dudes) can "break the glass" and where Bev can, unapologetically, represent "women in the alcohol industry doing it different, doing it better" as Calton describes. Operating in a male-dominated space, the Bev team must negotiate gender barriers at every stage of the sales process in order to get "cans in hands" (i.e. product onto store shelves). It does this by finding companies or organizations to partner with who share the same ethos and commitments to change as Bev. The company has both local and nationally-recognized partnerships to help address critical issues such as equality for women, LGBTQ+, service workers in COVID, and more. Its partnerships have included donating product and/or proceeds, hosting events, or building programs and initiatives.
Through its digital marketing platforms, Bev uses its voice to speak on issues that it is passionate about. It has launched social media campaigns such as its "Break the Glass Tuesdays" to feature women who are working to "break the glass" in their respective industries while its "Not Ok Wednesdays" series showcases old alcohol/liquor advertisements to call out and start dialogue on how women have historically been depicted in the sale and consumption of alcohol. The company also started a "Made By Chicks" podcast in 2020 to highlight voices of women and to share their stories to success in an authentic and relatable manner. As the company grows, Bev is finding ways to continually expand its reach and advocacy. This year, Bev hopes to launch a Bar Safety Program with its local bar partners, where women can order a "Green Bev" (which does not exist) from bartenders in situations where they may feel unsafe and require assistance through intervention.
Bev was founded to be more than just another alcoholic beverage you can choose from. In an industry where most companies are looking to push product, Bev is looking to use its position and voice to transform social spaces and advocate for a healthier, safe, and inclusive environment for all. As Calton describes "we want to inspire people to feel their best, and to do what is best for them despite what an alcohol company would want them to do."
Inspiration
When CEO Alix Peabody founded Bev, she never intended to find herself in the alcohol industry. In fact, the inspiration for Bev largely began as a result of medical issues that Peabody experienced in her mid-twenties. During this time, Peabody suffered from organ failure which impacted her reproductive health. She made the decision to freeze her eggs, but the procedure was costly as it was not covered by traditional health insurance. Using her entrepreneurial mindset, Peabody began hosting ticketed pool parties in Sonoma to help generate the cash flow needed to pay off her medical bills. She utilized her connections in the tech industry to create extremely successful events and was able to quickly raise enough money to pay off her bills.
During her events, Peabody was always an observer. The more she watched how social dynamics unfolded at her events, the more she saw the need for creating an atmosphere that embodies inclusivity, fun, and respect. According to Hannah Calton, Head of Field at Bev "She (Peabody) was really smart and always observed what people were drinking…when she was shopping for alcohol, so many things were in cold boxes of liquor stores. It was all these silvers and blues and greys. She wanted something that was pink and very bright and would encompass who she was, where she is very encouraging and inclusive and honest."
With this, Peabody noticed an opportunity to create an alcoholic beverage that could be used as a vehicle to positively change the narrative of drinking culture in social spaces. With limited opportunities for women in the alcohol industry, Peabody wanted to create a product and brand that could be marketed towards women while also giving them a voice in these male-dominated spaces. Given that rosé was widely popular during this time, Peabody decided to cash-out her retirement funds to purchase Bev's initial 300-gallons of rosé and to can the product. From there, she decided on the name "Bev" for the brand as it was personable, fun, and catchy where, as Calton shares, "Bev is for everyone. You can feel confident if you are holding her."
Overall impact
Consumers hold the power in determining the change they want to see in the world. Their spending will not only reflect a brand's success, but also further the mission and voice that a brand embodies. Bev's growth represents the support and desire for a change in the status quo, where women (and good dudes) can shift the long-standing narrative of drinking culture.
In the last five years, Bev has steadily been expanding its reach and impact across the country. The company received its license to sell its product in 2018 where it sold its original rosé wine in southern California. In 2019, it expanded its sales to all California as well as Texas and Arizona. It also grew its product offerings and added three more varietals. In 2020, the company saw exponential growth in its direct-to-consumer sales and began to ship to 30 states. In 2021, the company began selling a total of six varietals across 48 states and in 2022, the company has grown to distributing nationally to all 50 states.
The company's impact and growth can be seen through its partnerships as well. In October 2020, CEO Alix Peabody was approached by the CMO of E. & J. Gallo Winery, the largest family-owned winery in the United States, to discuss a partnership. Hannah Calton, Head of Field at Bev, shared that the CMO of E. & J. Gallo Winery "saw Bev and really wanted to be a partner because as a giant winery, they are not able to be as nimble as us because of the many hoops they have to jump through as a giant corporation. With Bev though, we can be honest, real, and vocalize things we are passionate about." Although Bev remains independently owned and operated, its partnership with E. & J. Gallo Winery helps to elevate the brand in retail spaces as well as be a distribution force. As Calton explains "there's no other canned wine that has a voice…a lot of wineries will just can their leftovers, but we're unapologetic in that 'Break the Glass' is our mission statement." In 2021, Bev became the official canned wine partner of the Rose Bowl Stadium and currently has a nation-wide partnership with Target and other major retailers.
Moving forward, the company plans to expand its brick-and-mortar store in Venice, California to include a tasting room and apparel sales. It hopes to introduce non-alcoholic drinks to its product mix in the future. Calton describes that "when you are at a social setting, you feel more confident holding a can or holding a drink, so we want to have a non-alcoholic option because we're not just about promoting buying wine or alcohol." With many alcohol companies being solely sales focused, Bev aspires to use its platform to achieve a healthier, safer, and more equal drinking culture for all.
Business benefit
When Bev first began, it operated from 300-gallons of its signature canned rosé. In five years, Bev has grown its company to producing over three million gallons of wine and offering six different varietals. In 2020, the company made a large jump in its direct-to-consumer sales, growing by 250% while also increasing its retail sales by 150%. The company went from distributing only in southern California to all 50 states and exist in major nation-wide retailers such as Target, Albertsons, BevMo, Safeway, Vons, Pavilions, Kroger, and more.
Social and environmental benefit
In line with its desire to promote healthy lifestyles and decisions, Bev provides premium canned wine that is naturally crafted in California while also containing no sugar or GMOs and each can is only 100 calories. Its canned nature makes it easier to recycle than bottles and the product is said to be best served straight from the can. This prevents its wine from being poured into plastic cups or other vehicles that may not be as environmentally-friendly.
Interview
Hannah Calton, Head of Field
Keep this story going! Share below!
The Alixir Co
Venice Beach, CA, US
Business Website: https://drinkbev.com
Year Founded: 2017
Number of Employees: 11 to 50
The Alixir Co produces Bev, a canned wine product that is more than just your average alcoholic beverage. Bev comes with a voice and determination to transform social spaces and create a healthier drinking culture where men and women can feel empowered to drink as equals. Bev products come in six varietals and contain 0 grams of sugar, no GMOs, and are 100 calories per drink.