Breaking the Borders to Social Enterprise
Scottish Borders Social Enterprise Chamber C.I.C
Overview
Their aim is achieved by supporting the development of social enterprise in the Borders in three ways:
● SBSEC act as a voice for social enterprise by promoting the concept of social enterprise, the importance of public social partnerships, and resolving issues common to social enterprises in the Borders. They also represent the area at a national level.
● They provide individual support to organizations when setting up or developing a social enterprise.
● SBSEC also provides general support by managing monthly networking meetings to provide general advice and updates from current affairs to local social enterprise matters. This aim is also achieved by facilitating various business trainings. (SBSEC)
SBSEC contributes to the first goal of no poverty, mainly by providing sustainable jobs and promoting economic growth. They work hard to re-integrate people who have experienced some kind of difficulty in life back into the workforce making sure they have a stable income and promoting equality.
SBSEC also helps with the fourth SDG, quality education, by offering various business trainings and open university courses. They also manage monthly networking events with peer support. SDG goal number eight applies in the case of SBSEC as well, decent work and economic growth.
SBSEC provides quality jobs as they teach the aspiring entrepreneurs to run their own businesses and not be too dependent on SBSEC. Not being an employee of SBSEC provides the entrepreneurs with a chance to learn on their own knowing they can always look to SBSEC for guidance and support.
SDG goal number eleven, sustainable cities and communities is crucial, too. Communities are hubs for ideas and development and by creating five hubs across the area, SBSEC improve the overall situation in the Borders in terms of cutting down electricity and rent expenses for the organizations they represent and boosting innovation.
Goal number seventeen is also applicable here, partnerships for the goals. In order for SBSEC to achieve their aim, they have a strong partnership with the government, private and third sector. They have partnered with several important social enterprise organizations in the area, such as Senscot.
Authors
Kirstin Potter
Najma Bani
Klara Tonkova
Ieva Znotina
School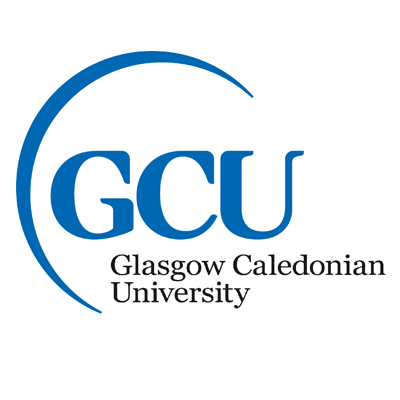 Glasgow Caledonian University
Professor

Leslie Huckfield
Innovation
"If you try to build little empires, you'll never get anywhere, you've got to work together."
The innovation of SBSEC lies mainly with the organization's structure and cooperative values. Instead of viewing success as a competition to be the best, SBSEC works together with organizations, helping them to achieve their social aims by providing them with support and guidance in order for each organization operating under the chamber to reach their full potential. Working as a support system for social enterprises of different shapes and sizes, the chamber utilizes their expert knowledge and experiences within the field to help meet the needs of each of the member organizations. The services that the members utilize is also something that illustrates the innovation behind SBSEC. There is no 'one size fits all approach'. Instead it is tailored to each member and is a relationship which is built to last. "Each member is like family because we have set them up, we've worked with them, we know their problems, if they've got a problem, they come back to us." This dedication is not only visible with its members, but throughout all areas of the organization, whether it be the pride they have for the achievements of their staff, or their mission to help people from different backgrounds and capabilities realize their full potential - it can definitely be said that the heart of SBSEC's innovation is the people.
Inspiration
"I wanted to work in the third sector, because I was fed up seeing people being told they couldn't do things. Given the right support it is amazing what people can do!"
The inspiration for SBSEC originated from a study which was carried out by Heriot Watt University. The study highlighted a need for representation, as it showed there to be many social enterprises that existed within the Scottish Borders; however, no one was responsible for them. From this, Margaret Simpson MBE (director and chief executive of SBSEC) formed a partnership and has since, along with the support from the board, shaped the organization to be the social enterprise chamber that it is today. Margaret's own personal journey has also massively contributed to her role within the organization. After being diagnosed with rheumatoid arthritis at the age of 22, Margaret has since fought to be a voice for those living with disabilities to make sure that people are reminded of their own capability and are being provided with the right support. From this, not only has Margaret founded the chamber, but she has also set up other various charities and organizations, such as, the disability forum - which helps people get back into the workforce. It is this passion to provide support and act as a voice for others that echoes throughout the entire organization and the work that it does.
Overall impact
Scottish Borders Social Enterprise Chamber plays a huge role in the development of South East Scotland Social Enterprise Zone.
Enterprise Facilitator Project
After successfully being awarded funding, the chamber's current project is to set up thematic hubs in the following areas: Peebles, Hawick, Galashiels and Eyemouth. In doing so, this creates shared spaces with inter trading opportunities. This innovation tackles the issue of exclusion within the borders, along with shared resources which helps cut some of the basic costs for social enterprises, such as rent and lighting. The chamber is still working on setting up new hubs across all areas of the Scottish Borders as there is a lot of demand for their existence.
SBSEC creates jobs that are sustainable for young people within the local community, preventing people from being forced to leave the Scottish Borders because of a lack of employment opportunities. The organization encourages young entrepreneurs to pursue social entrepreneurship and make a social change in their community. The Chamber provides them with financial support, training, and individual guidance.
The Scottish Borders Social Enterprise Chamber also works with schools to address some of the major problems, especially related to disabled children. Their vision is to provide the disabled with the same opportunities for education, training, and access to paid employment the same as any other citizen.
Business benefit
The Chamber offers various routes to employment for people in the Scottish Borders. At the moment, the organization has over 1,200 full time positions in the Borders and has supported 64 young people into employment through community jobs in Scotland.
Social enterprises in the Scottish Borders contributes more than £60 million to the economy in the area. The chamber supports social enterprises with funding, business planning, business improvement and financial management. SBSEC has many partnerships with other organizations so they can work on the improvement of employment opportunities, transportation, the quality of housing, and so much more. They help small organizations to manage their businesses better, collaborate with other businesses and help the organizations to win contracts in the Borders, instead of going outside to the big companies.
The number of social enterprise members of SBSEC are growing. The chamber started with around 30 members and currently they have around 300 members. Social enterprises are important for the nation because they generate income and, at the same time, create value for society.
Social and environmental benefit
SBSEC has a particularly strong social impact due to their direct and importantly indirect involvement within multiple areas of the community. For example, the chamber has an influence within education, employment, and directly with social enterprises.
In terms of measuring their social and environmental impact, SBSEC aims to do this by actively carrying out their accounts for Social Return on Investment. In order to be responsible leaders within the third sector, the chamber takes the time to monitor their social and environmental impact by completing an impact toolkit with the ACOSVO (The Association of Chief Officers), called the Core Capacity Assessment Tool (CCAT). By completing this, the organization is able to build a report being assessed on four core areas: adaptive capacity, leadership capacity, management capacity and technical capacity. Based on the answers given, the organization will then be scored and categorized as being either strong, satisfactory or challenging. After completing one last year (2017) the company scored highly in all areas, expect one. (ACOSVO)
The organization is also self-aware of their direct and indirect environmental impact. Just as with any area of their work, they aim to be sustainable and plan for the future. For example, in order to be more environmentally conscious, the chamber has negotiated installing charging ports in the hubs in order to accommodate hybrid vehicles.
Interview
Margaret Simpson, MBE, Director & Chief Executive
Keep this story going! Share below!
Scottish Borders Social Enterprise Chamber C.I.C
Melrose, UK
Business Website: http://www.sbsec.org.uk/
Year Founded: 2005
Number of Employees: 2 to 10
Scottish Borders Social Enterprise Chamber is a membership organization for social enterprises in the Scottish Borders which supports the national outcome 'that social enterprise develops and grows' (SBSEC).