Overview
This warehouse is a supermarket for a lifestyle without residues. A space created for a community free of waste. The founders guide those who want to reduce their environmental impact.
Authors
Olinda Garza
Diana Vazquez-Cantu
Mauricio Javier Cantú Cantú
Cruz Abraham Castillo Aguilar
JOSE LUIS RODRIGUEZ MEDINA
Alan Meixueiro Sánchez
School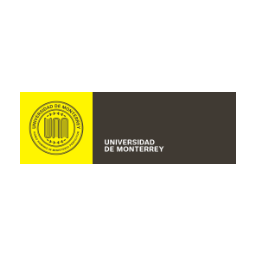 Universidad de Monterrey
Professor

Consuelo Garcia-de-la-torre
Innovation
Innovation is the creation and introduction of new and unique products or services to the market.
This warehouse is a new business model, which arose from a common idea when both founders implemented practices to decrease their environmental impact. The practices include consumption without packaging, avoiding buying unnecessary items, and rejecting all polluting waste for the environment.
Before this warehouse, there were no places in Monterrey to find essential and environmentally friendly articles. In May 2018 they opened their first shop, in which they offered 150 products. They now sell over 500 products.
The products are food, personal care, and home cleaning items. They are all alternatives for the health of your body and of caring for the environment.
A part of their business model is to think differently from the status quo of a typical supermarket.
Inspiration
Karla Andrea González and Maria Angeles Martin are the founders of Bodega Cero.
Karla studied Engineering in Sustainable Development. She earned certifications and diplomas in environmental education, civic ecology, and community development.
Marian studied architecture and is now the leader of Climate Reality. She is passionate about sustainable and inclusive mobility.
Both decided to stop leading a life full of waste and chose to be conscientious consumers. Here they seek every day to share and educate the community. They promote the consumption of organic food, avoid items that are harmful to the environment, add products from local suppliers, and support female enterprising, with more than 77% women in their enterprise.
Overall impact
The main and most important thing is to respond to the climate crisis. All the people on the team are very passionate about sustainability, it is what moves them as a team and moves the business.
According to figures provided by Greenpeace, a plastic bottle takes around 500 years to degrade. Annual plastic garbage equal to 1200 times the weight of the Eiffel Tower is dumped into the seas and oceans and in Spain, only 30% of plastic is recycled. This situation has negative social, economic, and environmental impacts.
Aware of this situation, the mission of this business promotes a waste-free lifestyle. This is through the sale of products without packaging, biodegradable, friendly to the environment, and reusable or long-lasting. In turn, they promote the local economy by selling various items from local producers aligned with the zero-waste strategy.
Therefore, they consider that innovation has a purpose of being, minimizing the generation of waste, and reducing their environmental impact.
Business benefit
Initially, there was a concern to stop being part of the generation of waste and to involve daily habits in ecological awareness. Both Marian and Karla are determined to prove that a life free of waste is possible.
In the words of the founder Karla Gonzalez, "Sometimes disposable products have minimized prices, which someone else is paying, so far the one paying it is the Earth."
Thus, by creating a store where you can find cleaning products, food, and personal hygiene items, it makes it easier for all the people who promote this practice to get all their products.
At the beginning, the people they relied on the most were their suppliers. They are the ones who give the creative aspect, of how their products present an alternative to common or commercial products. They were fortunate that there are already many people working to offer alternatives that do not generate waste and are made with safer and non-toxic ingredients. The founders simply go to the warehouse to find everything.
Social and environmental benefit
The business has a direct impact on reducing waste. In these last two and a half years, we have avoided many packaging of plastic, containers, bags, cutlery, napkins, and other products that generated a negative impact on the environment. The more you grow, the greater the impact. In that sense, it has been a positive impact on society and the environment.
As a society, I can say that people who buy from here went from nothing to something. Maybe not 100% conscious or 100% ecological, but that they have ventured to try our products, they already have that spark that they know that through our products they can be better citizens. This impact grows because that person influences their friends, family, and children, like a chain that leads to actions.
The impact that they seek to generate in society is to raise awareness about the environmental impact generated by the excessive consumption of plastic products. Also, it encourages local consumption in which the consumer can use their own containers to purchase items.
Doing our part, even if it's small, will encourage other people to try, leaving a better future for the generations to come.
Interview
Karla Andrea González, A Life Without Waste
Keep this story going! Share below!
This warehouse is a supermarket for a lifestyle without residues. A space created for a community free of waste. They guide those who want to reduce their environmental impact.