Bioparque Estrella Mexico
Bioparque Estrella Mexico
Overview
Bioparque Estrella was founded by Virgilio Garza, who's after a various travel to Africa, decide to bring that experience of knowing more about our planet to the Nuevo Leon families "looking forward that the Mexican families have the opportunity to admire the world's biodiversity and create awareness about the care of the animals"
Bioparque is the biggest thematic park in Mexico. Through the conservation of more than 50 species in its 300 has of protected natural area they have achieved offering entertainment to its visitors and in the same time, supporting the Sustainable Development Goals. Its mission, focused in the preservation of endangered species and its more than 20 years of experience, has allowed them to develop a sustainable business scheme.
Authors
Jesus Gallegos
Alejandro Assad
Mariana Valdés
OMAR VILLA
School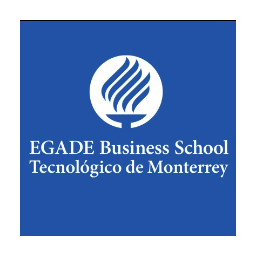 EGADE Business School Tecnologico de Monterrey
Professor
MARTIN H BREMER
Innovation
A perfect example of this is its water cycle. By pumping the water from the Pilon River, which is no more than 100 meters from its location, the way that the water follows is part of a well-planned system that feeds the inside lagoons which serves as provision for water to all the park. The cycle is planned to use gravity from the principal lagoon to the secondaries lagoons and continues until it empties into the river again. By doing this, the pumping is done once, and the water returns to the river in a natural way. It is important to mention that the water is only for the fauna and flora consumption.
"We are in a such valuable area in natural resources that we teach people to take care and to value the natural resources, based on that we need to lead by example" is for this reason, mentioned by Architect Pilar Adame (Subdirector of Bioparque Estrella), that they has been looking to work in the efficiency of the natural resources that Bioparque needs in the exercise of their activities.
Inspiration
The engineer Virgilio Garza Flores, entrepreneur from Monterrey and founder of the business group Grupo Vigia, realized the idea of creating Bioparque Estrella in a moment when he was returning of one of his expeditions from Africa, from that moment, he decides to start with Bioparque project. His motivation was based on his interest in environmental issues, we can say that because Virgilio Garza not only founded Bioparque, but he designed and started the project of rescue the Laguna Flamingos in Soto La Marina, Tamaulipas (a successful project to regenerate the aquifer mantles of a dry lagoon in his home state) (Ramírez, Mondragon, & Reyes, 2010).
Besides his love for nature, Virgilio Garza was impressed by the biodiversity in Africa, he wanted to bring this experience to Mexico by transforming his property land in Montemorelos, Nuevo León (previously dedicated to livestock) in the natural reserve that now is occupied by Bioparque. (Medellín, 2015) "his objective (of Virgilio Garza) was to bring a little piece of Africa to Mexico, to share that moment that marked his life"
Overall impact
Bioparque has seen a big impact in many of the objectives. One big impact they have made is by planting trees, in the past two years alone they have planted 1,200 trees in the theme park between serengeti safari and the walking side of the park. 90% of those trees are oak's (encino), a type of tree native to the region, out of the 1,200 trees only 10 died, so it is a very big successful percentage.
Normally, any business produces smog and gases that are very bad for the environment, in the case of Bioparque they try to do the opposite, they don't produce contaminant emissions and they produce oxygen by planting all of these trees.
There is also a big impact in the way they use the water, they have a system that takes water from the river using water pumps, this water reaches various lakes in the park, lakes where a lot of fish live, including Koi fish, a beautiful japanese fish. In these lakes there is a lot of life, fish, turtles, frogs, snakes, birds, etc. They practically created a whole new ecosystem on each artificial lake, and the best part is that by using gravity all of the water taken from the river gets back to the river, the water is ever changing so it's always clean and it is always in use.
Finally one of the biggest impacts and the main reason that the park exists are the animals. They have over 800 animals from many different species, many species are in the endangered lists. They have lions, deer, gazelles, hippopotamus, giraffes, crocodiles, buffalo, ostriches and many more.
Business benefit
A big benefit the business is that by having these objectives they can share them with all the people that go to the park. These objectives are not an anchor, they are a tool to sell more tickets and have more customers, their customers want to go to a place where they can breath fresh air, where they can see animals in their natural habitat, the animals are not in cages, they are not hungry, they are happy. All of the animals are living the life, they are fat, don´t have to worry about predators, food or health. The veterinarians they have on staff know exactly how many animals of every species they have, what to feed them, how much, if they need medicine, etc.
Social and environmental benefit
For society
Society gets largely benefited since they are employing 500 people from various cities and counties. There are many people from Montemorelos that would have no place to work other than Bioparque since there are not a lot of big companies there. In past years almost all of the workers were from Montemorelos, but since Bioparque has grown they have added a lot of people from Allende, Teran, Linares and even Monterrey.
For the environment
The benefits for the environment speak for themselves, by planting 1,200 trees (only in the last two years) they are making a small area where people can actually breathe fresh air. The water that they use from the river to make lakes creates whole ecosystems for many animals and plants.
Interview
Pilar Adame, Operations Manager
Keep this story going! Share below!
Bioparque Estrella Mexico
Montemorelos, Nuevo Leon, MX
Business Website: www.bioparquemonterrey.mx
Year Founded: 20
Number of Employees: 201 to 500
Bioparque Estrella is an enterprise which attends nine of the seventeen Sustainable Development Goals declared by the UN and was founded more than 20 years ago as a lucrative organization.
Being an ecosystem and a safari, housing different animal and vegetal species, Bioparque integrates in its day-by-day activities the environmental awareness and in its operations, the pursuit of the ecological equilibrium, achieving being profitable for its shareholders.
Due to its location (located in one of the rural zones nearby the city of Monterrey), Bioparque has contributed to the development of suppliers in the surrounding towns and integrating them in its supply chain escalating the environmental awareness to all the region.