Biological Products for Superplants
Plant Health Care
Overview
Beneficial microorganisms against plant diseases; a clean, safe and environmentally friendly innovation that supports good health and well-being by reducing toxic pesticide use on agriculture that could cause serious diseases to humans.
Trees need beneficial fungus mycorrhizas (VAM) to survive and mycorrhizas need tree root exudates to feed; this creates a harmonious synergy that enhances life on land by helping trees adapt, grow stronger and healthier.
Harpin protein Messenger®, a new class of nontoxic, naturally occurring biodegradable protein, is an alternative to the traditional pesticides and is responsibly produced by implementing water fermentation and generates no hazardous chemical waste.
Authors
Ana Juarez Brigido
NOEL GUTIERREZ BARRERA
Israel Remy Rojas Corona
Mateo Martinez Nicolas
School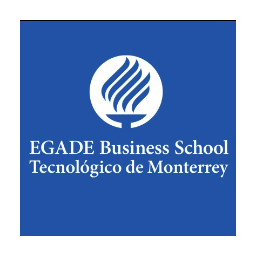 EGADE Business School Tecnologico de Monterrey
Professor
MARTIN H BREMER
Innovation
Nature provides a wide range of living organisms; some of them could cause plant disease or pests and decrease crop yields and result in economic losses for farmers. In traditional agriculture environments, farmers use toxic chemical pesticides to control plant diseases. However, these toxic ingredients have negative impacts on environmental pollution, food safety and could induce human diseases such as cancer. There is a growing concern to find new alternatives to avoid these environmental pollutions and human health issues. PHC innovations is committed to meet these goals and work with the Global Sustainable Goals initiative.
PHC is leading this innovation by using natural organisms to balance and suppress other toxins that cause plant disease. For example, the Trichoderma harzianum (RootShield® PLUS+) fungus has the ability to inoculate plant roots and suppress plant diseases caused by Fusarium spp, Phytium spp and Rhizoctonia solani.
The latest PHC innovation is to introduce in the agriculture market the Harpin protein Messenger®, a new class of nontoxic, naturally occurring, biodegradable proteins, as an alternative to traditional pesticides. Harpins activate a plant's defense and growth mechanisms, thereby increasing crop yield and quality, and minimize crop losses. Messenger® is an Environmental Protection Agency - approved product, using a water-based fermentation system with no harsh solvents or reagents, requires very low energy inputs, and generates no hazardous chemical wastes.
Inspiration
The founder of the initiative is Dr. Donald Marx (USA), who in 1991 won the Marcus Wallenberg prize (similar in relevance to the Nobel prize, but the Marcus Wallenberg prize focuses on positive contribution to forestry and forest industries) for his pathbreaking development of a process for the selective mycorrhizal inoculation of tree nursery soils which greatly increases the growth and survival rates of conifer seedlings used in the reforestation of inhospitable soils.
To further contribute to the industry and society with his findings and developments, Dr. Marx decided in 1995 to establish the Plant Health Care company, initially focused on US market. Due to its rapid success, Dr. Marx and the team decide to expand the regions of influence, opening offices in Mexico in 1997, among other regions of the world.
From the very first day, the passion and inspiration of the entire PHC team has been the opportunity to leave a positive legacy to the planet and the new generations to come through sustainable ways of producing and taking care of plants, trees, and its products. This would be accomplished by strongly believing in science as a key value for progress.
The inspiration has been so strongly built into the DNA of the company that they have never stopped looking for new ways of doing things better. Now with the investigation into the field of biogenetics, the team has found other new ways to explore this mission.
By following this approach, PHC has been able to pioneer the industry through the introduction of new technologies that protect the environment and society, while creating well-being through business value creation.
Overall impact
Agriculture, similar to many other activities, is changing. Sustainability consciousness in agriculture has made growers and consumers more aware that we need to make resilient plants, increase crop yield, and protect them against plagues without putting risk to human health, the soil, and without polluting our drinking water.
With Plant Health Care products, growers can protect their crops using biological products instead of agrochemicals that harm the environment. Most of the agrochemicals have a negative impact on the microbial functions and biochemical processes of soil; consequently, negatively influencing the nutrient cycle process, such as nitrogen fixation, phosphorus solubilization, and some other biotransformations.
PHC is working on multiple green innovations such as: beneficial micro-organisms against plant diseases, natural protein (Harpin) plant elicitors, and plant extracts to kill pests. This will reduce toxic pesticide usage and environmental pollution.
For example, Harpin is a recombinant protein that acts as a powerful biostimulator that enhances the plant's natural defense system, results in promoting the yield and quality of crops.
Business benefit
PHC is an innovative company that has invested more than $20 million in its R&D platform PREtec since 2012. The group's commercial business model was EBITDA and was cash positive for the first time since 2020. Mexico has a more profitable market with an EBITDA increase of $89 million from $423 million in 2019 to $512 million in 2020. As a group, the company reported a 3% increase in revenue reaching $6.6 million in 2020 (2019: $6.4 million).
The company recognizes its employees as a key element for reaching its long-term goals, so they have long term incentives with programs such as Employee Share Option plans for executives and non-executive members. In Mexico, Plant Health Care employs a staff of 15 members, which includes sales and technical specialists in the field who sell to retailers throughout the country. Remuneration and bonus options for employees are regularly improved with employee participation.
PHC currently estimates that their marketed products reached in 2020 about 30 million hectares in broad acre crops such as sugar cane, corn, soy, citrus, rice, almonds, and grapes. Its successful Harpin αβ product doubled sales in core markets such as Mexico and Brazil.
Its successful R&D platform called PREtec launched last year the first product (PHC279, Saori™) which was registered in Brazil as a seed treatment for soybeans. Following this launch, the company expects to launch at least one large new PREtec product every year from 2021 onwards.
Social and environmental benefit
By using biological products instead of agrochemicals, PHC helps make a sustainable solution for today's problems by helping mankind produce plants and vegetables in a responsible way with society and the environment.
Some of the environmental benefits are listed below:
• By using PHC products, the frequency of irrigation has decreased, therefore water can be saved.
• Nitrates are proven to be harmful for humans, especially for babies. By reducing the use of agrochemicals, the concentration of nitrates and phosphates in aquifers decreases.
• Resilient plants that have an increase in crop yields.
• Consumption of products without pesticides.
Interview
José Antonio Flor, Commercial Manager
Keep this story going! Share below!
Plant Health Care
Azcapotzalco, Estado de México, MX
Business Website: http://www.phcmexico.com.mx/
Year Founded: 1998
Number of Employees: 11 to 50
Plant Health Care (PHC) is a provider of proprietary agricultural biological products and technology solutions focused on crop performance and care, forest, industry, and land restoration.
Using environmentally friendly, innovative and patent-protected products, PHC help growers protect their crops from stress and diseases with products based on microbiology technology, vegetal extracts and growth regulators aimed to reduce agrochemical and fertilizer product use while being compatible with mainstream agricultural practices.