Overview
Affordable access to energy and climate change initiatives can be addressed through this initiative, which transforms cattle waste into biofuel.
Authors
Orlando Resendiz
CRISTAL YOLANDA LLANO MANCILLA
Daniel Vergara
Jorge Franco
School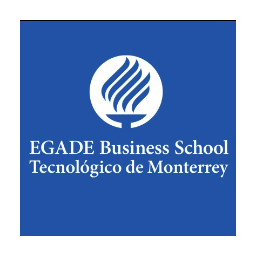 EGADE Business School Tecnologico de Monterrey
Professor
Alejandro Rios
Innovation
Bioinfinity is a company that collects waste from the cattle rearing industry (manure), and through a chemical process transforms it into bio-fuel used for domestic and industrial purposes. The company is based in Monterrey, Mexico which represents a big opportunity. Mexico has the 5th largest livestock population in the world giving it high potential in terms of both collection and production.
Thanks to a chemical process this manure can be transformed into usable fuel for industries. This process is cheaper than the traditional oil extraction industry and less polluting since manure is not exploited for fuel production, and does not require the destruction of maritime or land ecosystems.
Bioinfinity has three different biofuel product forms: bulk, crush and pellet. These products do not require a complex transformation process and can be used almost immediately for industrial purposes.
In terms of potential for domestic use, this mostly exists in rural areas where there is no access to electricity. Thanks to its affordability, this initiative would meet the 7th SDG for affordable and clean energy, while tackling the harmful effects of greenhouse gas emissions.
Inspiration
The inspiration for this project came from the multi-generational cattle rearing business of one of Bioinfinity's founding family members. Sergio noticed that this industry was not taking advantage of cattle waste. He also worked in the cement industry and noticed that it used fossil fuels. Through these two industries he identified the opportunity to innovate and offer a new product to the market.
Overall impact
In the short term, the company has been able to produce and commercialize its three product forms for industrial use in Monterrey. The company has gone through rapid transformation since its founding in January 2018, by exploring additional organic waste that could be utilized for the production of biofuel.
One of the most interesting projects they have conducted in order to raise funds has been to organize the sale of t-shirts that promoted the plantation of trees in Monterrey. After that came the organization of races for athletes that gave the company more cash flow, enabling them to install an algae crop system. This system has the absorption power of air pollution the equivalent of 368 trees, transforming CO2 into oxygen. Through that process, the algae produces waste that can also be used in the production of bio fuel.
In the long term, the company is seeking to install more of these systems have two purposes; to clean the air in a faster way than planting trees and also having a consistent and constant source of raw material to produce.
Business benefit
The company has created a new product based on organic waste and offered it for industrial use. Nowadays, they are entering new markets with different companies in Monterrey but also exploring new investment opportunities by co-developing a micro algae structure that collects pollution from the air and transforms it into oxygen. This chemical process produces organic wastes that also can be used for the production of biofuel.
This innovation benefits both society and the environment through the production of biofuel and the affordable acquisition of energy. The long-term investment that the company is seeking is that not only the manure will provide raw material for energy but also innovative developments such as the algae facilities installed trough the city, which can also convert its waste into bio fuel. This creates a circular economy which becomes sustainable over time, both socially and environmentally.
Social and environmental benefit
The environmental benefit is that the innovation provides a viable alternative to fossil fuels, which pollute the world in many ways due to the greenhouse gases that they emit.

One of the most promising uses for the cattle rearing waste is that the amount of pollution the biofuel generates is considerably lower than traditional fuels. But other benefits are that the lower cost of extraction enables communities to create a low cost value chain that will benefit both big industries due to the cost reduction in energy usage, while vulnerable communities will benefit from the collection of this material, generating an income.
Interview
Sergio Andres Bojorquez Meza, Co-Founder
Keep this story going! Share below!
This innovation is about the utilization of manure to create biofuel capable of powering industrial processes